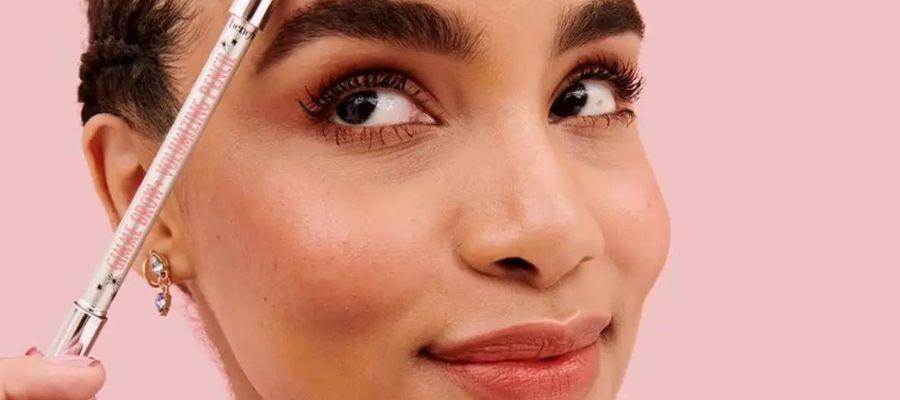 Beauty Products and skin care essentials are in today's world are not just aspects of your appearance, but a lifestyle. With more and more brands making their products inclusive, environment friendly, and accessible, picking out the perfect fit for your skin and style can be a challenge. Feelunique is a platform looking to make things easier for you with a wide range of products from the simplest of brands to the fanciest ones – it brings the whole world of beauty to you in just a few simple clicks.
Their End of Summer Sale makes it the perfect time to splurge on your current favourites, or explore new products you've always wanted to. This is just one of the great deals Feelunique offers, along with consumer-friendly shopping policies.  Hermagic Beauty brings you a list of our favourite brands and products the platform is equipped with, so be a beauty guru or a newbie, you know exactly what to buy!
list of Top selling beauty products at Feelunique
1. Evolve Organic Beauty
Evolve Beauty is a brand that offers skincare made by hand in small batches by artisans in the heart of Hertfordshire, supporting their belief that natural organic products are better for our skin than synthetically made ones. It is their promise that every time you buy an Evolve Beauty product, you are buying a bottle full of care and passion.
They offer a wide range of face, body, and hair care products, starting from as little as 15 Pounds. Such as their Evolve Beauty Hyaluronic Serum – This pure clear serum is proven to hydrate skin from within and plump up all your fine lines and wrinkles. Organic rosewater adds a delicate fragrance. And the Evolve Beauty Multi Peptide 360 Moisture Cream promotes positive ageing and takes care of the skin at every stage of life.
2. Antipodes
Antipodes brings to you the pollution-free New Zealand nature with plant-based, scientifically validated, vegan beauty and prestige skincare. They claim that their lipsticks are so healthy that you could almost eat them! With their signature packaging, they boast of intelligent formulations that deliver results. Their recyclable glass apothecary-style bottles can be found in the beauty cabinets of women across the globe. Just open a bottle of an Antipodes product and escape into nature.
Just like the Antipodes Vanilla Pod Hydrating Day Cream , an intensive but light facial day cream is made of Manuka honey and rosehip oil has anti-blemish and anti-aging properties – their products are an experience. As well as the Antipodes Divine Face Oil Certified Organic Avocado Oil and Rosehip which is an easily absorbed face oil to relieve dry, flaky, or sun- damaged skin.
3. Laura Mercier
Laura Mercier has grown to be a global beauty sensation credit to its incredible make-up, skincare, and bath & body products that cover a range of tinted moisturisers, decadent body creams, and their bestselling translucent setting powders.
One of their most highly rated powders are the Laura Mercier Translucent Loose Setting Powder  and  Laura Mercier Loose Setting Powder Jumbo created when Laura Mercier created her namesake brand, they have found their way into every make-up artist's kit. These are must-haves for a flawless base to maintain the colour of your foundation and instant blurring effect, and the best part – is zero photo flashback! They for sure are Hermagic Beauty recommendations.
4. Isle of Paradise
Isle of Paradise claims to make you forget the norms of the tanning world. It is all about providing the ultimate glow for real bodies, breaking the same old imagery of beauty. They aren't just tanning experts, but animal lovers too! This is why all of their products are 100% vegan, cruelty-free and organic.
Like the bestselling Isle of Paradise Glow Clear Self-Tanning Mousse which has green colour correcting actives and a water base to give you the perfect golden glow with no streaks, smells of orange tones. It is easy to use and can be mixed with your other favourite beauty products for added convenience. The Isle of Paradise Self-Tanning Drops Light  is also a brilliant product that helps you control your tan. Just add your favourite moisturiser to make the perfect shade and you are good to go!
Other than these must-have beauty products, Feelunique has free delivery on orders over 20 Pounds and VIP rewards. You are guaranteed to find only 100% genuine products.  The platform does not only offer products, but you can also visit their "Community" and "Inspire Me" sections to find tips and tricks on how to use your favourite makeup, take better care of your skin as well as share your own ideas and reviews!
Head over to their easy-to-use website and turn your wish list into "buy now" to avail great deals on your favourite brands.