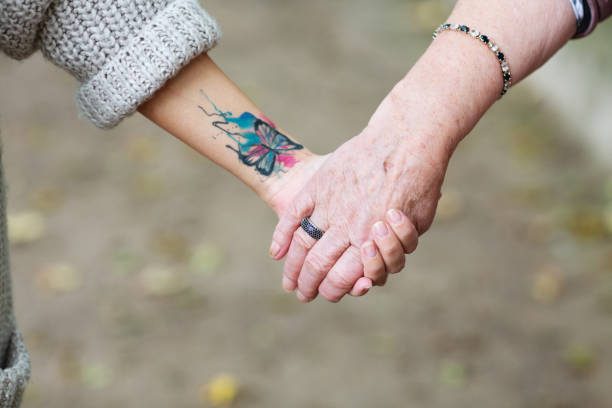 For most of us, getting our spouse's named inked sounds like a pretty painful proposition. And going by how many celebrities have had splits and divorces forcing them to rejig the whole proclamation of love in ink and blood and needing 'cover up' tats, this may not sound like a great idea. But, if you are among the hopeless romantics planning a tat as a tribute to your love, check out these five quirky designs that are far more impressive than just those tattoos of names in cursive fonts:
An ode to the owner of your heart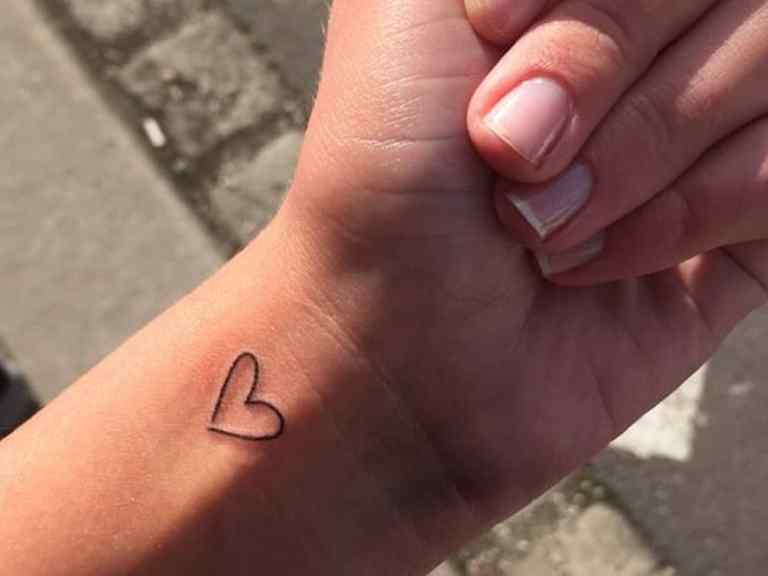 If you are hell-bent on getting the name of your spouse, then make it a bit interesting and let the stroke of the fonts start with a heartbeat vector and then move on to spell your spouse's name.
Pain meter for tattoos on forearms or outer arm
Least painful
Unlock the love
If you are among of the couples that love symbolic tats instead of the obvious, go for the lock and key combo. To add just a bit of romance, one of you can have a heart-shaped lock, while the other one can go for a key and together you can unlock the universe of love.
Pain meter for tattoos on inner forearms
 Quite painful
Love is infinite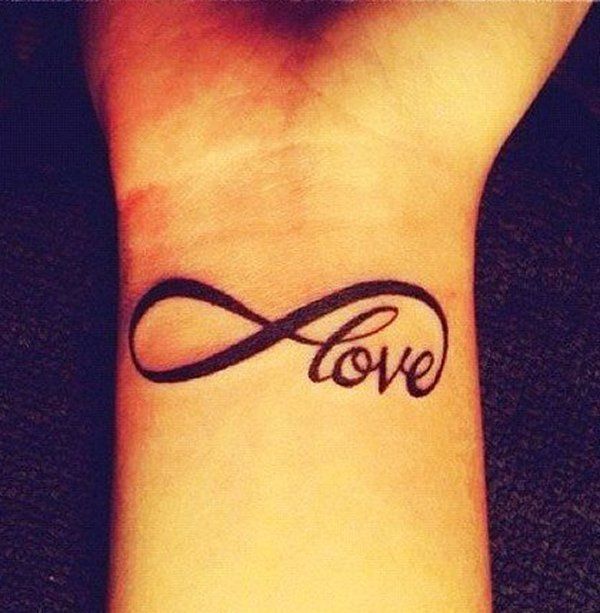 Another one for the suckers for symbologies, go for the symbol of infinity drawn with a heart in the middle. Each wing of the infinity symbol can be used to spell out your names or your initials depending on how big your tats are.
Pain meter for tattoos on inner forearms
 Quite painful
Cryptic coordinates
If you are the sort who like to entice your friends with some cryptic codes, maybe you can take some inspiration from Angelina Jolie's tattoos and get yourself a tattoo of the digits representing the latitude and longitude of the exact spot where you guys met first.
Pain meter on upper arms
Least painful
Inking in the wedding rings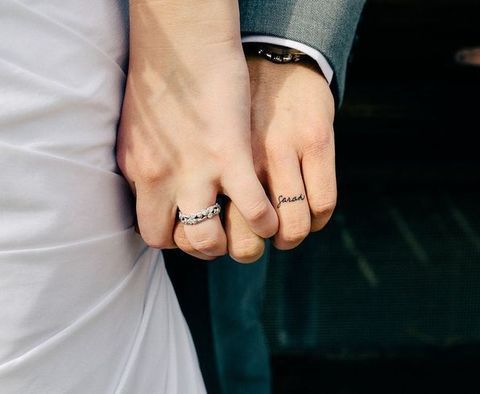 Wedding or engagement rings might be a must when it comes to wedding rings, but you can take that a step further and make a statement by tattooing your spouse's name or a symbol under the wedding ring.
Pain meter on fingers
Mind you, tattoo, much like a good marriage, is meant to last a lifetime. It is wise to invest some time ensuring that you are getting the best of the experience, and we don't just mean the artwork.
FAQs