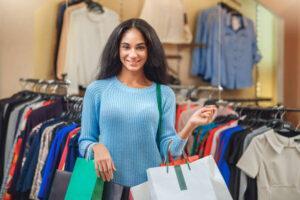 Find The Wardrobe You Love… in the Wardrobe You Have!
Every action has an equal and opposite reaction. So, as we catapult down the highway of consumerism charged by credit cards and discounts, there is a cultural wave heading the other way. It is the movement towards minimalism, in all things personal, from home décor to fashion. Thousands are worshipping today at the altar of Marie Kondo- the genius behind the KonMari method-and rightfully so. Trimming down one's possessions till only joyful objects remain is clearly a sound philosophy for a super-congested planet with ever-shrinking homes.
It's also an excellent guide to straightening out your wardrobe, right? Your dream of a clean, bright closet – arranged neatly, full of things you love – is totally achievable. You just have to be brave, and you can build a capsule wardrobe for yourself.
What is a capsule wardrobe, you ask? One composed of a limited number of pieces that are classic, versatile and can be mixed and matched to create many outfits. So you will need to get rid of all things that don't fit this diktat. We know that this is easier said than done, so here are some words of wisdom to calm your nerves, courtesy Julia Ormond in Sabrina: "More isn't always better… Sometimes it's just more."
Ready to start?
Divide and conquer. Sort everything in your wardrobe into four piles: Love, Love but…(doesn't fit, makes you look fat, nowhere to wear, and so on), Meh, and Donate. If you think you're not strong enough to do this alone, call your friends over like Carrie did in Sex and the City. But don't stop till all your boxes have at least 3 items.
Love has its reasons. For every piece in your 'Love' pile, ask yourself why you love it. Is it because of how it looks on you or how it makes you feel, or is it because it reminds you of something or someone? If it's the latter, it is time to let it go. After all, you don't need to keep the token to keep the memory. For things you absolutely CANNOT bring yourself to donate even though you never wear them, put them in a Memory box away from your closet.
Done? Now take a look at what's left in the 'Love' pile. These are your go-to items, the ones you return to time and time again. They are 'You.' To survive beyond a week, you need to build your capsule wardrobe around these pieces and others that go with them.
Keep or ditch? Now, to the 'Love but..' and the 'Meh' piles. With every item in these, you need to ask some hard questions. Have you worn it in the past year? Does it go with the things you love? Can you think of at least 3 real occasions when you will happily wear it? If it's 'Yes!' to all three questions, you can keep it. If not, let it go. Even if it's one of many that fail.
Not ready to donate yet? Put them in a 'Transit' box, and we'll come back to them.
Define 'You'. Now that you have your favorite pieces of clothing spread out in front of you, identify what's common between them. Are they all bohemian? Preppy? Hipster? Words like these will help you define your personal style so that whenever you're shopping, you stick to finding pieces that suit your style.
Make a Look Book. Using the clothes you've decided to keep for sure and style inspiration from Pinterest, put together some looks. Astounding how many outfits can be made with just six or seven pieces of clothing. You can use an app like Stylebook from the Apple Store to make this process easier. Later, you can just leaf through your look book to choose outfits for any occasion!
Let the hostages go. All those clothes that have spent years waiting in your closet for their turn only to be disappointed- let them go. Send your 'Donate' pile off to a charity that collects old clothes. But don't throw out the box. Every week, shift one item that you haven't missed from the 'Transit' box to the 'Donate' box. It's for a good cause.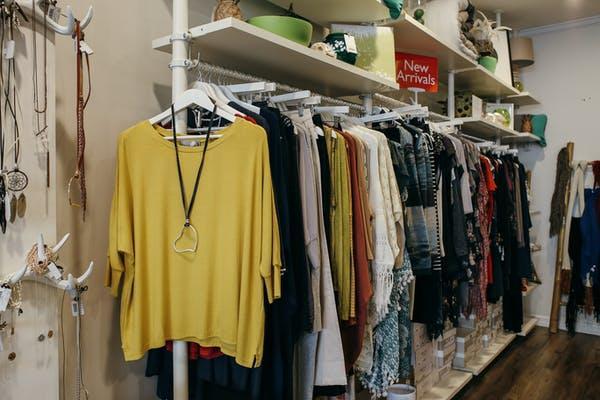 If you've followed these steps honestly, you should have lost a lot of wardrobe weight by now! Just work to keep it off, only adding pieces that are absolutely necessary, go with the others, and make you happy. Even though it may take some time to get used to, having a well-coordinated andintentional may be just what you need to unleash a more stylish you.