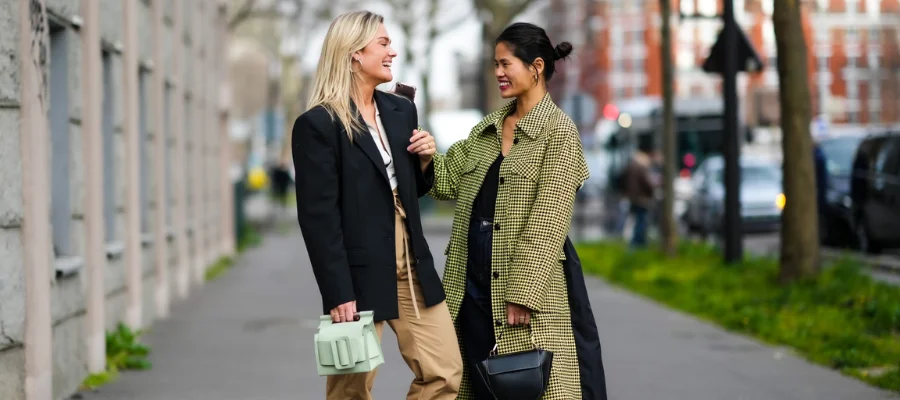 Women's coats are easy to style. You can style them with pants, and scarves, wear them on top of dresses, and add accessories like belts, gloves, or hats with them. Whether it's protecting yourself from the chilly winters or formal occasions, coats serve every purpose well. If you want to slay this winter with the best outfits then Half Price is the best place for the ultimate winter shopping! Keep reading to find out more about how to style women's coats from Half Price and embrace the aesthetics of cool girl winters. 
Why shop at Half Price?
Half Price is a platform specializing in clothes, footwear, accessories, and sportswear for men, women, and children. It also has an expansive catalog of household-based items like kitchen accessories, textile items, decor, and interior items. There is also a section dedicated to pet toys and accessories, bathroom accessories, and cleaning items. At Half Price, you will get a wide range of products at reasonable prices without any compromise on quality. It has brands like Reebok, Champion, Prada, and Calvin Klein in its portfolio. Half Price is a convenient and reliable place to find the best quality products. Keep reading to find out more about women's coats from Half Price. 
How to style women's coats for different occasions? 
1. Formal Wear
This beige coat is an appropriate option for office wear. If you want to rock the corporate girl vibe with style and charm then this is how you do it. The coat has button closures and is made of 100% polyester material. There are two front pockets to keep your daily essentials like keys, wallet, cards, etc.
You can style this coat with black pants, on top of neural-toned sweaters and dresses. It has a long fit which means that it will provide apt warmth and protection from the chilly weather.
---
2. Colorful and Casual
If you want a pop of color in your winter wardrobe then this blue coat is here for you. It is about knee length (although the full fit depends upon your size and height). It has two front pockets and a front button closure. So if you are stepping out for a while you can secure the buttons and stay warm. 
Style the coat with jeans, pants, or baggy pants. It is made of polyester, acrylic, wool, and polyamide materials. The collar neckline gives an elevated style to the coat.
---
3. Homely vibes
Want elegant winter wear indoors? This light purple polyester coat is exactly what you need. It is embellished with checkered patterns and has a front button closure. There is a waist belt for proper fitting as per one's convenience. Whether you wear it during your lazy Sundays or early mornings, it will help you feel cozy and fresh. Who said you can't look pretty in a cozy coat? This coat proves it wrong.
---
4. Everyday Wear
Of course, we all need one coat for everyday wear. Whether it's a quick errand or a casual hangout with your friends, this coat serves the daily wear purpose well. It has a collar neckline and front button closure, with polyamide outer material. 
You can wear it on top of your favorite sweaters or turtlenecks. Style the coat with jeans, or wide or baggy pants. Complete the outfit with a nice pair of winter boots.
---
5. Travel
If you travel often then you need a convenient coat to stay with you at all times and keep you warm. This khaki-colored coat is the perfect travel partner. It is warm, soft, and convenient to carry. It has a zip fastening for quick securing. The side pockets are ideal for keeping your small essentials or warming up your hands. The built-up neckline keeps your neck protected from harsh weather and provides apt warmth and coziness. 
How to properly care for and clean women's coats?
Coats require proper care and maintenance, so if you need some tips for how to keep your coat clean and enhance its durability then take a look at the following recommendations- 
1. Storage
It is advisable to follow proper storing techniques to make sure your coat doesn't lose its charm and develop creases and crinkles. You can use a hanger or fold it neatly in a cupboard. Make sure to keep it in a place where collection of dust and debris doesn't happen. 
2. Dry Cleaning
Most coats are made of materials that cannot be washed and hence they require dry cleaning. You can use a damp cloth to clean it yourself or opt for professional dry cleaning. Coats made of cashmere, delicate fabrics, and wools generally require dry cleaning and can't be washed. 
3. Stain and Spot Cleaning
If you feel like your coat has stains then it is ideal to take care of them immediately. You can use a mild soap and dip a cloth in it to remove the spots. Only wash your coat if there is excessive dirt or it hasn't been washed for a while. Do not wash it for spot removal. 
Conclusion
Women's coats are an ensemble of style, convenience, and fashion. They are easy to don and elevate the look seamlessly. Coats have a versatile functionality. Whether it's for dressing purposes or winter ones, they have multiple uses. Half Price has an extensive collection of women's coats at reasonable prices. It is an excellent platform for finding coats of different styles, colors, and types. So, if you are packing for the winter then this is a great place to start. 
For more information, visit Hermagic. 
FAQs