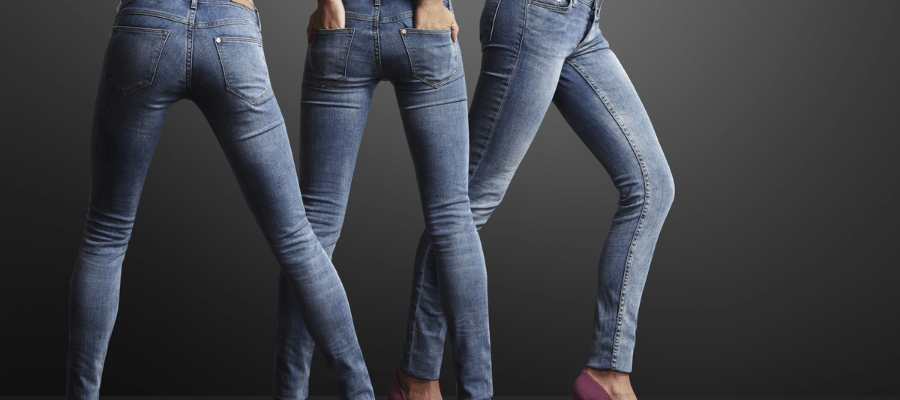 Every woman has a love-hate relationship with trendy skinny jeans. Either they are perfectly flattering, or they are too tight and uncomfortably fitted. There's no in-between. But here's the thing! Skinny jeans have become a wardrobe essential over the past two decades. If you're looking for top-notch pairs, Dorothy Perkins is a one-stop shop for you. From the traditional black skinny jeans to more trendy options like ripped skinny jeans, they have a great selection of jeans to suit your preferences.
Today, we'll give you the lowdown on a few outstanding pairs of jeans available at Dorothy Perkins. But before we dive into that, let's figure out how to pick the right jeans for you!
3 Factors to Consider when picking trendy skinny jeans
To know if skinny jeans are really your cup of tea, consider a few things:
Your body type: Although anyone can look good in jeans, it's important to choose a style that complements your body type. If you have a pear-shaped body, go for dark, high-waisted jeans. For an hourglass figure, lighter mid-rise jeans work well. Those with an athletic build might find low-rise jeans with a bit more room to be a comfortable option.




---

Your personal style: The appeal of jeans is their adaptability; they can be dressed up or down depending on your personal style. Choose a pair of dark-wash jeans for a timeless appearance. For a classic look, go for a pair of dark-wash jeans. If you prefer an edgier vibe, think about light-wash jeans with some distressed elements.




---

Be mindful of your budget: To avoid overspending on jeans, it's always a wise idea to come up with a budget.
---
Top 5 trendy skinny jeans on Dorothy Perkins for every body type
1. High waist ankle grazer skinny jeans
Elevate your style with these High Waist Ankle Grazer Jeans from Dorothy Perkins. Crafted in a classic indigo colour, these jeans offer not only a chic look but also a figure-enhancing high waist. The skinny fit creates a streamlined silhouette that's perfect for a night out or a casual day. The ankle-grazing length adds versatility, making these jeans an essential piece in your wardrobe.
---
2. Frankie skinny jeans
Achieve a timeless and versatile look with Dorothy Perkins' Frankie Jeans in a lovely ecru shade. These jeans provide a classic skinny fit, ensuring they pair seamlessly with almost any top in your closet. Whether you're dressing up for a special occasion or keeping it casual, these jeans offer comfort and style in one.
Read more: 5 T-Shirt Bras That Are So Comfortable You'll Forget You're Wearing Them
---
3. Blue black distressed ripped knee Darcy jeans
Make a bold fashion statement with the Blue Black Distressed Ripped Knee Darcy Jeans from Dorothy Perkins. These jeans are designed to turn heads with their striking blue-black colour and unique distressed, ripped knee detailing. If you want an edginess to your denim collection, these jeans are your best bet!
---
4. Petite raw hem sculpt skinny jeans
Elevate your petite fashion game with these Raw Hem Sculpt Jeans from Dorothy Perkins. These mid-wash jeans are designed with petite frames in mind, offering a flattering sculpting effect that complements your proportions. The raw hem detail adds a trendy touch, making these jeans perfect for both everyday wear and special occasions.
---
5. Petite frankie skinny jeans
Petite fashion meets comfort and style with these Petite Frankie Jeans from Dorothy Perkins in a sophisticated grey hue. The skinny fit provides a sleek and versatile look, making them a valuable addition to your petite wardrobe. These jeans offer a fashionable and flattering fit, ensuring you look and feel your best throughout the day.
---
How to care for your skinny jeans
Keep those colours vibrant: To make sure your jeans keep their colour and fit, wash them inside out with cold water.

Give 'em some air: After a wash, hanging your jeans up to dry is the best way to avoid any surprises like shrinking or fading.

No to the dryer: Don't even think about tossing your jeans in the dryer. All that heat can do a number on their size and colour.

Little stains? Spot clean: For those tiny stains, don't rush to the washing machine. Just grab a damp cloth and a gentle detergent, and give it a spot clean.

Iron with care: If you need to iron your jeans, turn them inside out and use a low setting to keep the fabric safe.

Store 'em right: Neatly fold your jeans and keep them in a cool, dry spot. This way, you'll prevent wrinkles or creases.
Also read: Versatility Of Nude Tops: A Fashion Revolution Worth Exploring
---
Conclusion
Regardless of the love-hate relationship women have with trendy skinny jeans, they are here to stay. So why not make the best of them? With Dorothy Perkins delivering trendy and functional jeans to your doorsteps, you don't need to wander off anywhere else. Just visit their official website, browse through their very versatile selection, and order yourself a nice pair. Don't forget to check the essential details like fabric, size, wash and more. Also, see if they have any particular instructions for taking care of the jeans. For more such updates on jeans for women, visit Hermagic. 
FAQs