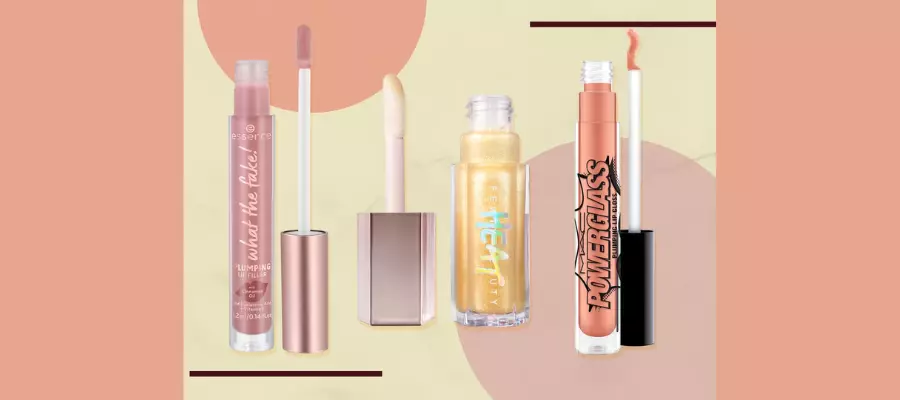 Dermatologists and plastic surgeons worldwide will tell you that almost everyone desires a more volumized lip. However, fillers are not for everyone and are not the only option to get bigger lips. You may avoid going to the injector's office by using one of the most popular beauty items on the market: Lip Plumpers. Lip Plumpers, available as glosses, balms, and liners, help to add volume to your pout while providing moisture and nourishment. If you don't like them, simply wipe them off. Lip injections, on the other hand, are not the same. So, before you go to a plastic surgeon or dermatologist for fillers, try one of these finest Lip Plumpers. Whether you like high-end or cheap cosmetics, these lip products enhance your lips while delivering a variety of hues and valuable qualities. You can grab the best deals on Lip Plumper only on the official ULTA website.
List Of The Best Lip Plumper Options
There are numerous Lip Plumper options available in the market today. However, selecting the best Lips Plumper can be challenging at times. We at HerMagic have curated a list of the best Lip Plumper options to make your shopping experience easier. The list of the best Lip Plumper options is as follows:
1. Maracuja Juicy Lip Plumping Gloss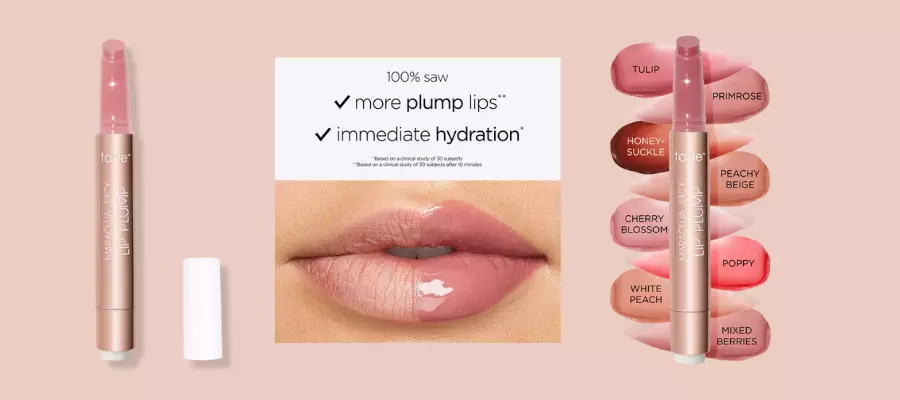 It is a vegan, all-in-one lip-plumping balm with gloss, colour & treatment. It comes with an extra cushion comfort XL complex, which is suitable for a tingle-free plump effect. This Lips Plumper is ideal for all lip types that moisturise & smooths lips with hyaluronic acid & 10+ superfruits. Its super creamy formula feels comfy, non-sticky or dry on the lips. You can click, swipe & layer for plumped-up juicy colour. Moreover, it has 10+ antioxidant-rich superfruits that can nourish and hydrate your lips.
---
Also read : 7 Best Sephora Face Mask To Buy In 2023
---
2. Fenty Beauty By Rihanna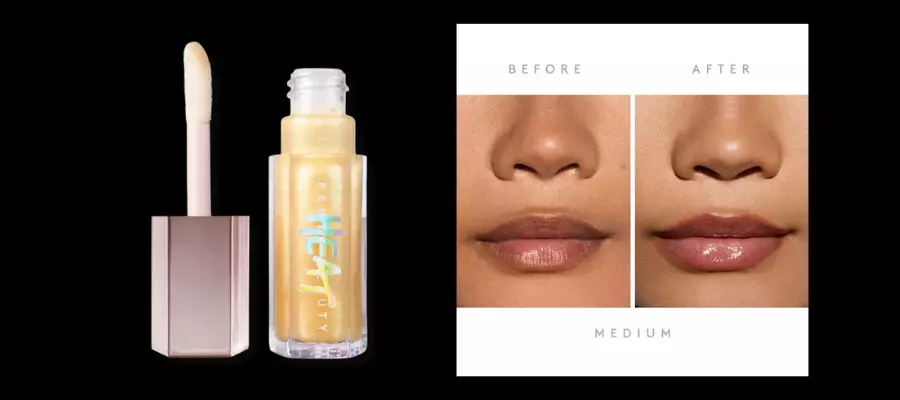 The Fenty Beauty by Rihanna Gloss Bomb Heat is a Lip Plumper hybrid that provides a trace of colour and fuller-looking lips. It's the same old Gloss Bomb you know and love, but a few degrees hotter. It gives a wet look and shine and has a sheer colour. With an instant plumping effect, it is one of the best lip-plumper options you can purchase this season. Moreover, it comes with Plump Job Complex, an innovative blend of ingredients, including ginger root oil and capsicum fruit extract (pepper), to gently thrill and plump lips with a non-sticky feel. The Fenty Beauty by Rihanna comes with an XXL wand which makes it easy to apply, and you can use it in just one swipe. You can try this in a light peach scent.
3. Buxom Full-On Lip Plumping Polish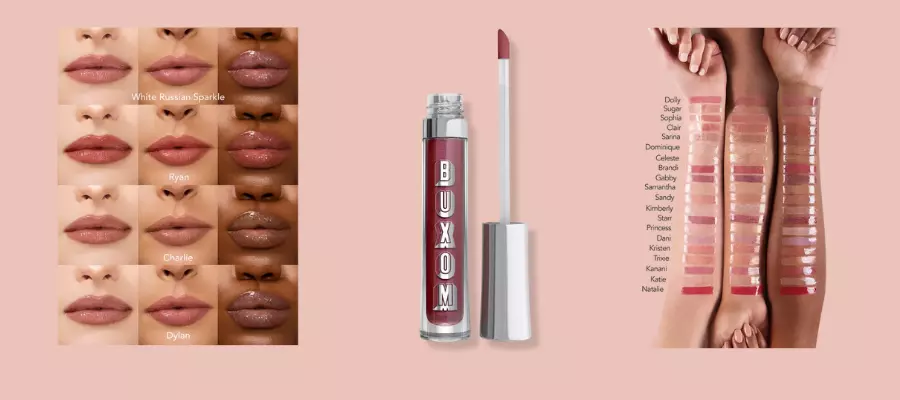 Buxom Full-On Plumping Lip Polish Gloss is a best-selling lip gloss with a tempting tingling in a high-shine, shimmering finish that noticeably plumps the look of lips. Stunning radiance in shimmer, pearlescent, and glitter finishes a revitalising, tingling feeling for your lips. You can purchase this best Lip Plumper formulated without parabens, petroleum, mineral oil, and phthalates. Moreover, it contains Vitamins A & E, which are known to provide lasting moisture and help in the visibility of plump lips.
---
4. Too Faced Lip Injection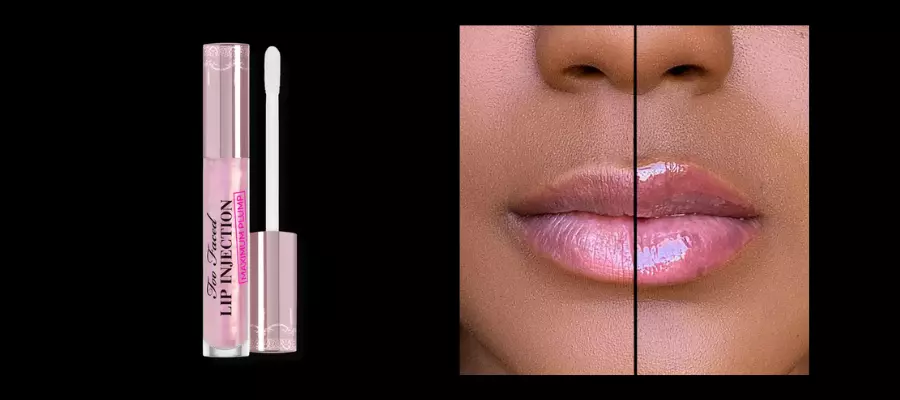 Too Faced Lip Injection Extreme Maximum Plump is an extra strength immediate and long-term Lip Plumper that is so potently efficient that it is not for novice plumping. Now available in four vibrant colours for an added pop of colour. Ingredients deliver powerful hydration and nutrition, giving your lips the perfect plumped look. Moreover, lips are plumped and re-volumized after use which showcases immediate plumping and continues to enhance plumped lips over time. Also, it is cruelty-free and paraben free. Too faced lip offers the best-in-class Lip Plumper options to make shopping easier.
---
5. Clinique Moisture Surge Lip Hydro-Plump Treatment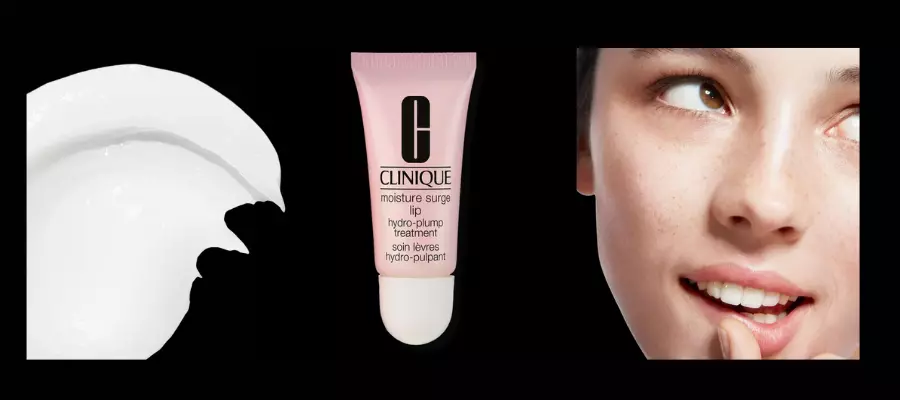 Clinique Moisture Surge Lip Hydro-Plump Treatment is a multi-tasking treatment that smoothes, moisturises, and prepares the lips for soft, radiant lips. It provides plumping hydration and nourishment for lips that are smooth and supple. This multi-tasking treatment hydrates smoothly and prepares lips for makeup. Dermatologists run tests on this item, and it is also allergy tested. Moreover, it consists of nourishing ingredients like lipids, shea butter, and ceramides. It is one of the best Lip Plumper options you can consider purchasing.
---
6. Grande Cosmetics GrandeLIPS Hydrating Lip Plumper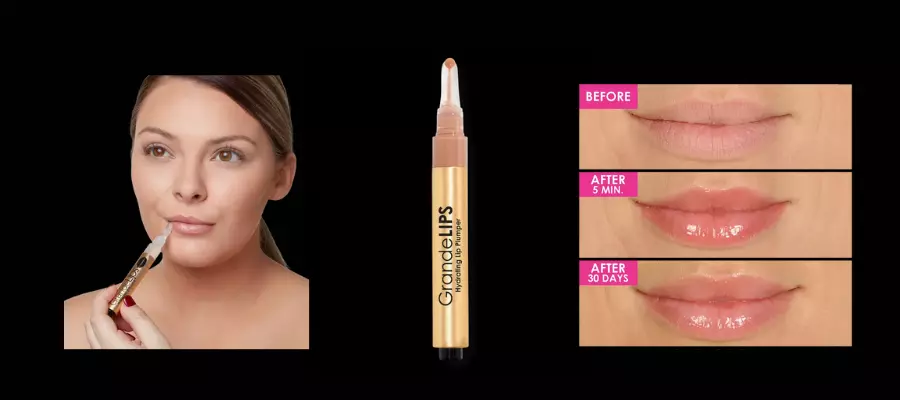 GrandeLIPS Hydrating Lip Plumper by Grande Cosmetics provides fuller-looking lips without stinging. This high-gloss, volumizing Lips Plumper contains a healthy mix of Volulip and hyaluronic acid for immediate and long-term hydration. It is Lip Plumper with high gloss and volumizing properties, infused with moisturising hyaluronic acid for immediate and long-term hydration. It improves lip volume and moisturises dry regions in 3-5 minutes. Moreover, when worn twice daily for 30 days, you will see an increase in total lip volume. GrandeLIPS' innovative cushion applicator is easy to clean and blends seamlessly with other lip products. This Lip Plumper contains Vitamin B3, a skin conditioning agent with smoothing properties.
Conclusion
These are some of the best Lips Plumper options you can consider purchasing. Moreover, you can check out the official HerMagic website to learn more about lip balm plumping, Lip Plumper lip gloss and even find the best Lips Plumper you can purchase.
FAQ