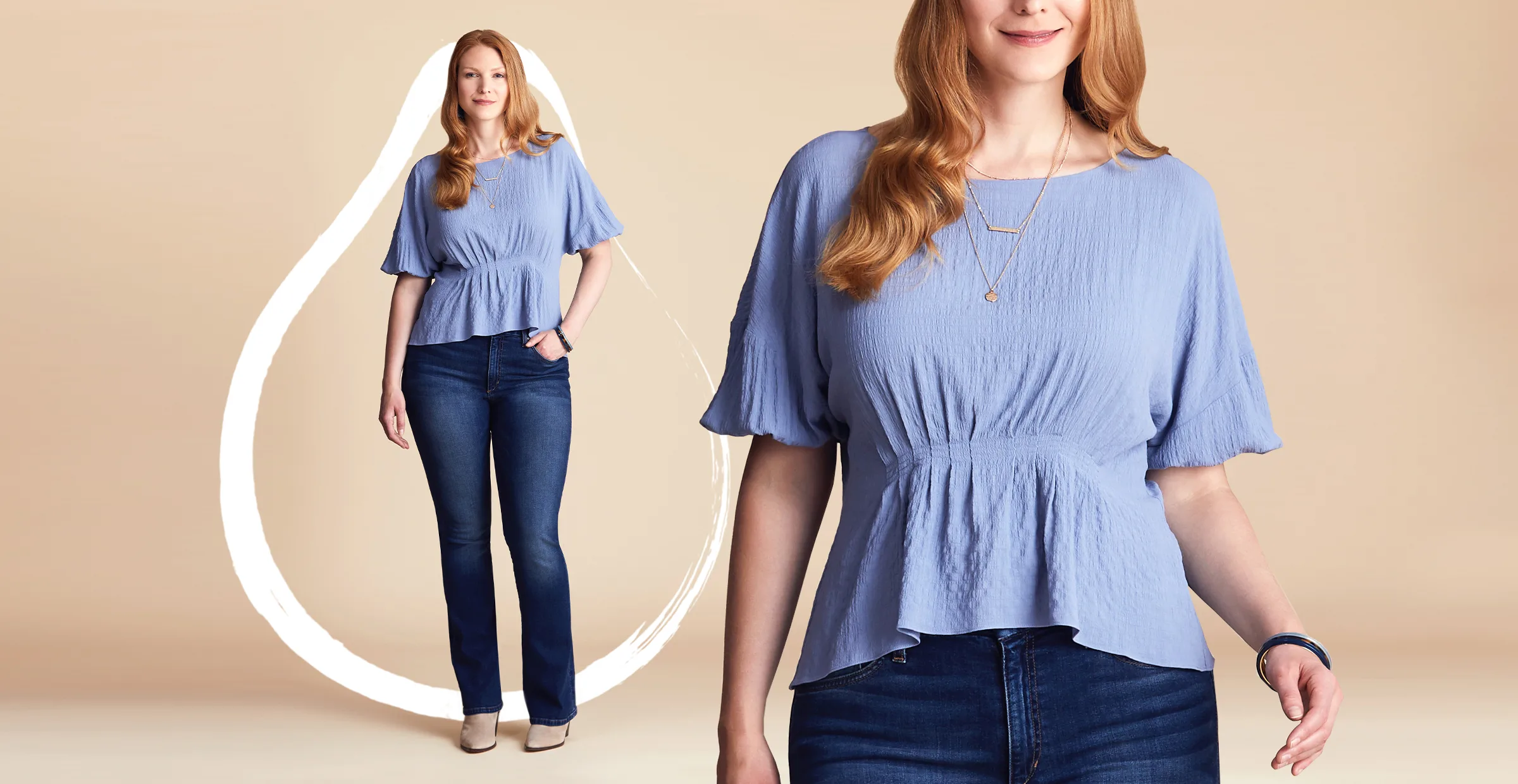 Why A Pear-Shaped Body Is IT
In the past two decades, a new measure of beauty has emerged- the Butt. It started possibly with Jennifer Lopez aka JLo whose globe-like derriere and sultry appearance got her a buttload of attention (and a few Hollywood movies). And since then a number of beautiful women have shot to fame on merits barely greater than their prominent posteriors and gorgeous pear-shaped frames.
Of course, the fashion industry has been doing its best to combat this by throwing skinny this and skinny that at us. This is probably because a skinny, curve-free frame is easier to design for and dress, even if it's not the most attractive au naturel. Despite these efforts, the fascination with curvaceous figures has prevailed for which Kim Kardashian is surely eternally grateful.
In their desire to acquire this much-admired form, the unfortunate souls who were not born to be pear-shaped have started to turn to prosthetics. Butt pads have become all the rage, and speculation is rampant about which celebrities are naturally gifted and which ones are padding the truth.
If you want to know if you're the proud possessor of this body type, just examine your silhouette in the mirror. A pear-shaped body is bottom-heavy, with hips that are significantly wider than the bust, and relatively narrow shoulders. The distinguishing feature, of course, is an arse that stands out like a giraffe in a chicken farm.
So if you are one of those lucky ones to be born with Beyonce-like curves, firstly, stop smirking. Gratitude is the order of the day for you, and dressing it right is the plan for the season. We've got a bunch of ideas on how you can show your figure off to your best advantage, even if you haven't got Rihanna's fitness under your clothes.
Minimize the bottom half: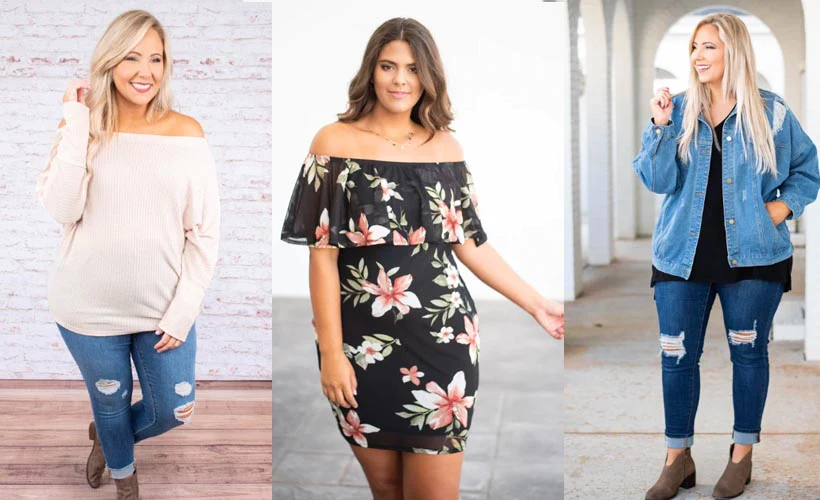 Paradoxically, the key to making this figure shine is to make the butt look more proportional. It will always be prominent but it shouldn't look unattractively so. There are a number of tricks to make this happen.
Stay away from skinny jeans and skinny-fit trousers. They will only make your bum look bigger.
Wear dark-colored bottoms, in solid colors, not eye-catching prints.
Pick pants with slightly flared ends or bootcuts. These will help balance out your frame.
Draw attention to your shoulder and bust:
With the right accessories and tops, you can make the upper half of your body as attention-grabbing as the lower one.
Opt for tops that are off-shoulder, have a boat neck or a V-neck. Alternatively, structured shoulders or flutter sleeves will also bring the eye to your shoulders.
Tops and dresses that have embellishments in the shoulder or bust area will also do the trick.
Choose a bra that enhances your curves making them more prominent.
CHEAT: Use a necklace or scarf to create interest in the upper half, if the top is too simple. A short shrug or a bolero will work just as well.
Tops and tunics that end at your hips and draw attention to them are a strict no-no. Make sure the top ends way above your hips, closer to your waist.
CHEAT: Tuck in the longer tops you have to make them flattering.
Make the most of your waist: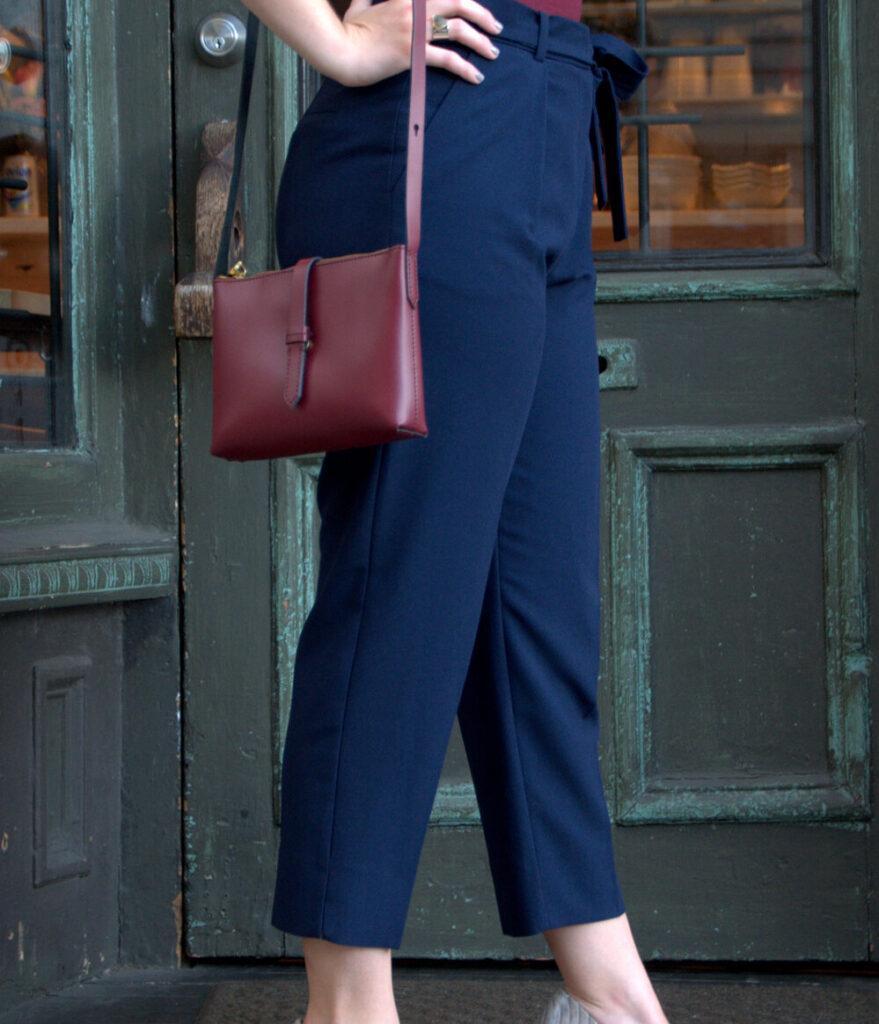 Most women with pear-shaped bodies have a narrow waist. With the right clothes, you can show off this feature to great effect.
Avoid straight fit or boxy dresses and tops as they do nothing for your lovely waist. Choose those with a fitted or cinched waist.
CHEAT: A thin belt can transform the shapeless shift dresses you already have into a shape that adores you.
A-line and flared skirts will work wonders with your silhouette, enhancing your waist.
Wrap dresses are your best friends. They will make the most of your waist, highlight your boobs and split your bottom half.
Don't fret if half your wardrobe violates these golden rules for dressing a pear-shaped body. You can use the cheats mentioned here to make your existing clothes work for you while you go about acquiring the wardrobe your booty deserves.