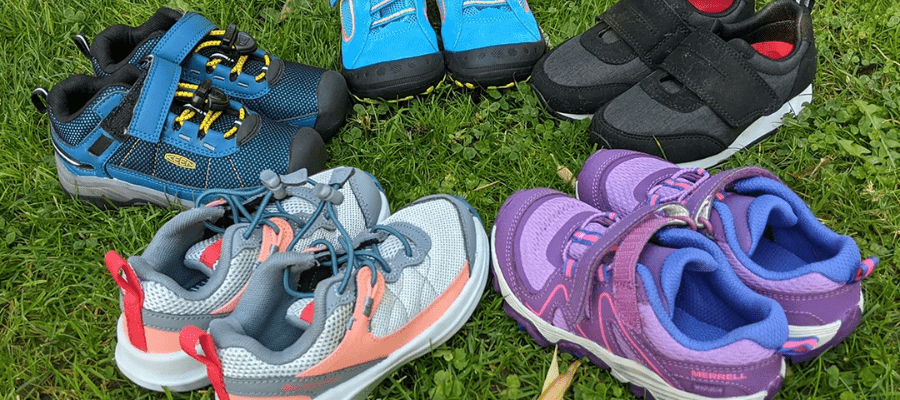 The best shoes for kids on Lounge by Zalando allow them to play around and do daily functioning without being restricted or feeling uncomfortable. Not only does footwear provide comfort and safety, but it also expresses flair and individuality. You don't need to search much further if you're seeking some chic and comfy kid shoes as Lounge by Zalando offers some of the best options on their website. To save you the trouble of conducting your own search, HerMagic has compiled a list of some of the top kids' shoes for each season in this blog.
Top 10 shoes for kids: All-day wear without restriction
The right type of shoes for kids will help them stay active throughout the day without feeling uncomfortable. But, comfort isn't the only important factor. Style is just as important to keep the confidence high and make the kids feel happy while wearing the shoes. Here are some comfy and fashionable shoes for kids on Lounge by Zalando that they will love. 
1. Richter freestyle – snowboots
Price: €41.00
Perfect for snowy weather, these shoes will keep your child warm and comfortable in winter. Comes in a colourful pattern with flat-shaped heels and a lined insole. Stay comfy all day with a breathable, windproof, waterproof build and a round nose. These boots also have reflective elements and a reinforced heel along with a velcro closure for ease.
---
2. Pepe Jeans baxter basic – sneakers low
Price: €34.00
Great for everyday wear, these shoes have a flat heel design along with a lined insole and an anti-slip sole. The round toes and reinforced heel with lace closure make it comfortable to walk in all day.
---
3. Adidas Performance hyperhiker unisex – outdoor shoes 
Price: €38.95 
The cutout details in this shoe give it a unique look and the flat heel shape with removable and padded insole gives it the comfy factor. These shoes have an anti-slip and flexible insole and are great for gym and sports. The round nose and lace closure make them easy to wear and carry throughout the day. 
---
4. Pepe Jeans foster – sneakers low
Price: € 33,00
Having just the right combination of style and comfort with a printed pattern and flat-shaped heel, these shoes are perfect for everyday wear by children. The removable and padded insoles with anti-slip soles make it perfect for multipurpose usage. You will have comfort throughout the day with its round nose, reinforced heel, and lace closure.
---
5. Adidas Performance x speedflow.3 firm ground unisex – football shoes for kids 
Price: €23.00
The elastic insert detailing gives the shoe style while the lined insole, round nose, and slip-on/open closure make it comfortable and functional. The stud and flexible sole make them great for footballers.
---
6. Geox flanfil – snow boots
Price: €55.00
The flat heel shape, perforated lined insole, and breathable and waterproof qualities of these boots make them an all-rounder. They have an anti-slip sole, reinforced heel, and a pull tab on the tongue. The velcro closure makes them easier to wear. 
---
7. Adidas Performance hyperhiker low – training shoes for kids
Price: €38.00
Trainers are one of the most foot-friendly footwear and will keep your child comfortable while providing mobility to the foot, making it perfect to wear all day every day! The cutout detailing and lace closure give it a very stylish look. You get a flat heel shape, removable padded insole, anti-slip, and flexible sole for maximum comfort throughout the day. 
---
8. Bisgaard frederik tex – short boots
Price: Starting from €66.00
The plain pattern, round nose, and velcro closure make it a very stylish pair of boots. You will be comfortable all day with its flat heel shape, removable and padded insole, and anti-slip sole. 
---
9. Adidas Performance disney pixar – neutral running shoes for kids
Price: € 35,00
Adidas never disappoints when it comes to finding the best shoes for kids. These performance shoes will look great with every outfit and provide comfort, making them perfect for all-day wear. It has a flat heel shape, round nose, and lace closure. It has a Disney Pixar character design on it, making it a kid's favourite footwear. It's great for running and jogging.
---
10. Addidas Performance tensaur sport 2.0 cf unisex – training shoes for kids
Price: €25.00
The flat heel shape, round nose, textile sole, and insole make these training shoes great for everyday use and sports. They have a natural rubber sole with a plastic outer layer, giving them a sturdy build.  
Also read: The Right Kickstart: Best Football Shoes For Kids
---
Conclusion 
There are a plethora of options when it comes to shoes for kids out there but, few actually meet the basic requirements. The right shoes for kids will allow full mobility throughout the day without causing discomfort or pain. It is very important that your kid stays comfortable in the footwear they are wearing to ensure that they don't get irritable. 
The shoe recommendations mentioned above are available on Lounge by Zalando. Some of the brands mentioned have been cult favourites, especially when it comes to kids' footwear. So, you can't really go wrong with these options. 
Find the right shoes for your kid on Lounge by Zalando and for more options for shoes for kids, you can visit HerMagic.  
FAQ's