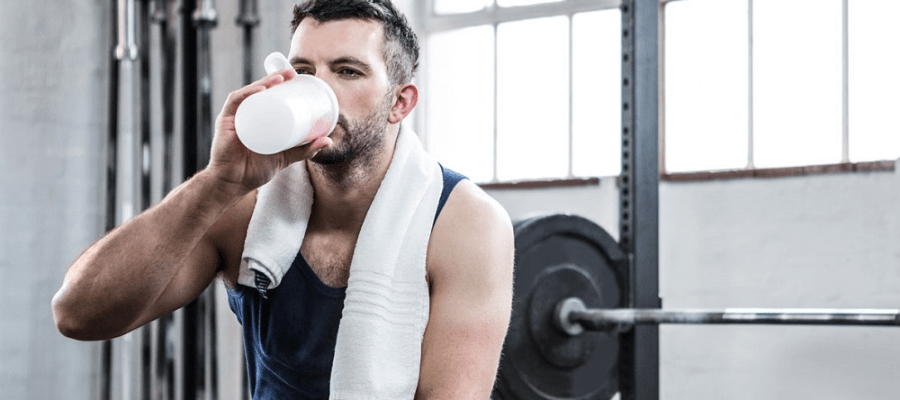 Your body needs more than just water to recuperate from a demanding workout. This is where recovery drinks step in, offering a blend of nutrients to replenish what you've lost during exercise. Drinks that have been carefully created to aid in your body's recovery from strenuous physical exercise are known as recovery drinks. Typically, they are made up of a combination of carbs, proteins, electrolytes, and occasionally vitamins or minerals.
Decathlon has emerged as a reliable and commendable source for sports nutrition, encompassing a comprehensive range of products, with a notable emphasis on recovery drinks. What distinguishes Decathlon is its steadfast commitment to delivering top-notch quality to its customers. This dedication is manifested in the meticulous testing that each product, including its renowned recovery drinks, undergoes. The assurance is that these products not only meet but surpass the expectations and requirements of athletes engaged in a diverse range of sports. 
Benefits of making recovery drinks a routine
1. Enhanced recovery
Faster muscle repair: The combination of carbohydrates and proteins accelerates muscle repair, reducing downtime between workouts.

Reduced fatigue: Adequate replenishment of glycogen stores leads to decreased fatigue, allowing for more consistent training.
2. Improved performance
Sustained energy: Regular consumption helps maintain energy levels during subsequent workouts.

Minimised muscle soreness: Recovery drinks have been linked to reducing muscle soreness, allowing for better training quality.
3. Overall well-being
Hydration support: Electrolytes aid in maintaining proper fluid balance, crucial for overall well-being.

Nutrient intake: They offer a convenient way to ensure you get essential nutrients that may be lacking in your regular diet.
---
Best recovery drinks by Decathlon 
1. Total recovery 750 grams victory endurance
Victory endurance total recovery is your go-to solution for minimising muscle damage in endurance sports. With an advanced formula crafted for maximum post-workout recovery, this supplement is specially tailored for athletes seeking to optimise their recovery after intense training sessions. Scientifically selected and tested, each component plays a crucial role: Carbo-protein optimum complex ensures rapid nutrient delivery to muscles, glutamine peptides and l-glutamine aid in muscle tissue repair and immune function, and branched-chain amino acids (BCAA's) promote muscle growth and combat fatigue.
---
2. Food supplement – ​​powder – protein – recovery
The recovery drink stands out as the ideal post-workout recovery drink, offering over 40% high-quality protein sourced from whey protein concentrate. With less than 2g of sugar per serving, it ensures minimal interference with nutrient assimilation, making it a perfect choice for effective recovery after a workout.
---
3. Can with 750g of vegan muscle recovery 'vegan recovery+' chocolate
Vegan recovery+ is a high-quality recovery supplement designed for strength-building sports. With a perfect balance of carbohydrates and proteins (3/1 ratio), it optimises both energy and muscle recovery. Packed with essential amino acids, glutamine, and extra vitamins and minerals, this vegan-friendly formula ensures easy absorption and a delicious taste. Backed by scientific studies, it follows the ideal ratio to enhance recovery processes and promote a suitable hormonal profile after intense training or competition. 
---
4. Multi sport recovery – recuperat-ion sport recovery strawberry 3:1 Box12
Recuperat-ion recovery 3:1 is your instant strawberry-flavoured drink for quick and effective muscle recovery after intense exercises like triathlons and marathons. With the right mix of carbohydrates, proteins (3:1 ratio), amino acids, vitamins, and minerals, this drink supports optimal recovery. It's also vegan-friendly, lactose-free, gluten-free, and free from doping substances, making it a reliable choice for athletes seeking a fast and efficient recovery solution. Prioritise your post-exercise recovery with recuperat-ion recovery 3:1.
---
5. Recovery powder recovery drink lemon 512g
For the best results, have your recovery drink 30 minutes after your workout and consider pairing it with an Aptonia protein bar. This drink provides 220kcal and 41g of carbohydrates per serving, offering a replenishing boost. With 13g of proteins, including BCAAs, it aids in reducing fatigue. Essential vitamins like B6, B12, and C, along with iron and magnesium, contribute to overall well-being, while antioxidants like vitamins C, E, and zinc protect cells from oxidative stress. Plus, the inclusion of 179mg of sodium helps replenish the minerals lost during sweating. Optimise your recovery with this straightforward and effective recovery drink.
---
How recovery drinks fit into your routine
Immediately after exercise: Consume a recovery drink within 30 minutes of completing your workout to kickstart the recovery process.

Post-intense workouts: Reserve recovery drinks for more demanding sessions, such as high-intensity interval training (HIIT) or long-distance runs.

On rest days: They can also be beneficial on rest days to support overall recovery.
Also read: Elevate Your Workout With The Power Of Best Pre-workout Nutrition
---
Conclusion
Recovery drinks are a crucial tool in the world of sports nutrition for enhancing your post-exercise recovery. Harnessing its full potential requires making the appropriate product selection, knowing when to include it in your regimen, and realising the benefits. Decathlon is a trustworthy companion on your path to better performance and general wellness because of its dedication to excellence. Although recovery beverages can be useful, it's important to keep in mind that they don't work for everyone. To customise their use to your unique needs and objectives, speak with a professional dietitian or other healthcare practitioners. So be wise with your drinking, recover effectively, and raise your fitness level!
For more information, visit HerMagic. 
FAQs