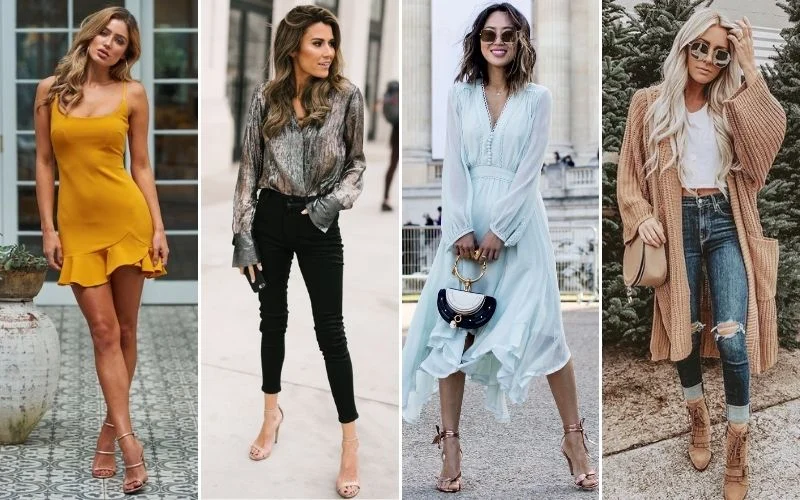 With our brunch outfit ideas, you can avoid those "I have nothing to wear" moments.
It's not always easy to choose the perfect ensemble when it comes to ideas of outfits for the brunch. Whatever the occasion, it can be difficult to figure out the proper attire for various gatherings, from birthday parties to hen parties to simply getting together with friends.
For an unbeatable brunch-time look, choose from a variety of simple yet stylish options that go well with many of the items already in your closet. The first step is to a successful brunch is to determine the type of event you're attending. This will help you determine the appropriateness of your attire. Bold accessories can be a great way to spruce up an outfit for casual events with a laid-back vibe. You can add a dash of sophistication to your attire by wearing blazers and suits when you're dining out or attending a special event. Remember that dressing up for brunch is part of the fun.
Comfort and wearability should be at the top of your brunch outfit ideas list. There's nothing worse than being stuck in a long line and having to constantly adjust your outfit after you've arrived at your seat. Linen and cotton, both of which breathe well, are always the best choices for summer clothing. Considering that there will be a large number of food and possibly a little bubbly involved, you may want to opt for more relaxed silhouettes. Here are five stylish options to elevate your weekend look for brunch. Whether you're a fan of dresses or prefer to wear your favorite jeans. Here are a few looks that are perfect for a weekend brunch.
4 Ideas of Outfits for brunch:
MIDDI DRESS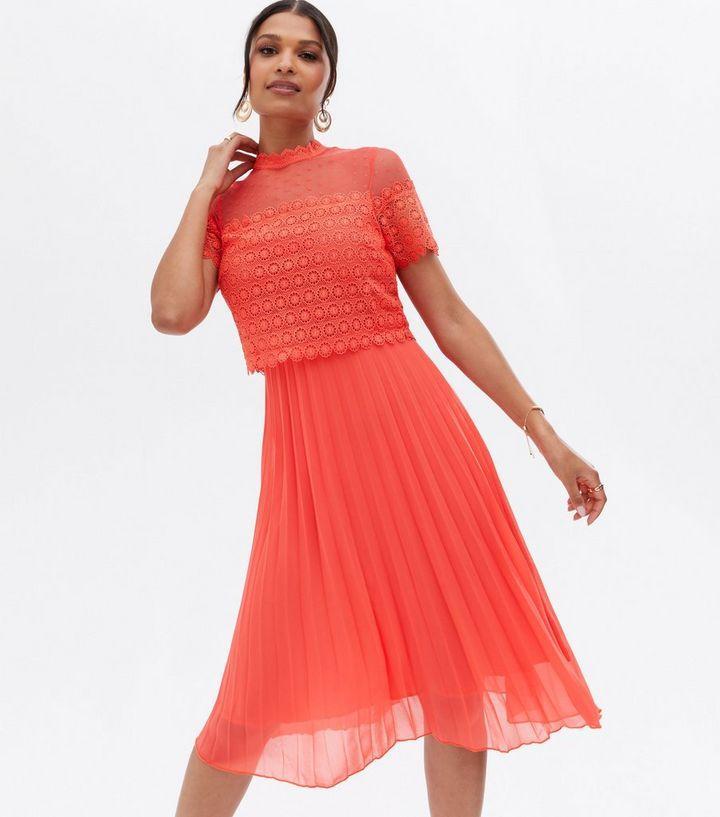 There's a reason why midi dresses are such a wardrobe mainstay: they flatter every figure and expose just the right amount of skin without making you feel exposed. Nevertheless, achieving the right mix of casual and smart attire for a brunch outing can be a bit of an issue. A simple outfit can save you a lot of time and effort in the long run A-line-shaped dress that emphasises your waist without being constricting on your stomach.
It's a great way to get started if you're interested in dopamine dressing and want to incorporate more vibrant colours into your wardrobe. It's a great starting point for a variety of outfits, and it's sure to draw attention on warm summer mornings.
"The best summer dresses should be at the top of your list of brunch ideas. A midi dress is so versatile that you can wear it to a variety of events and places in a single day. It's a one-stop shop for your brunch attire."
BLAZER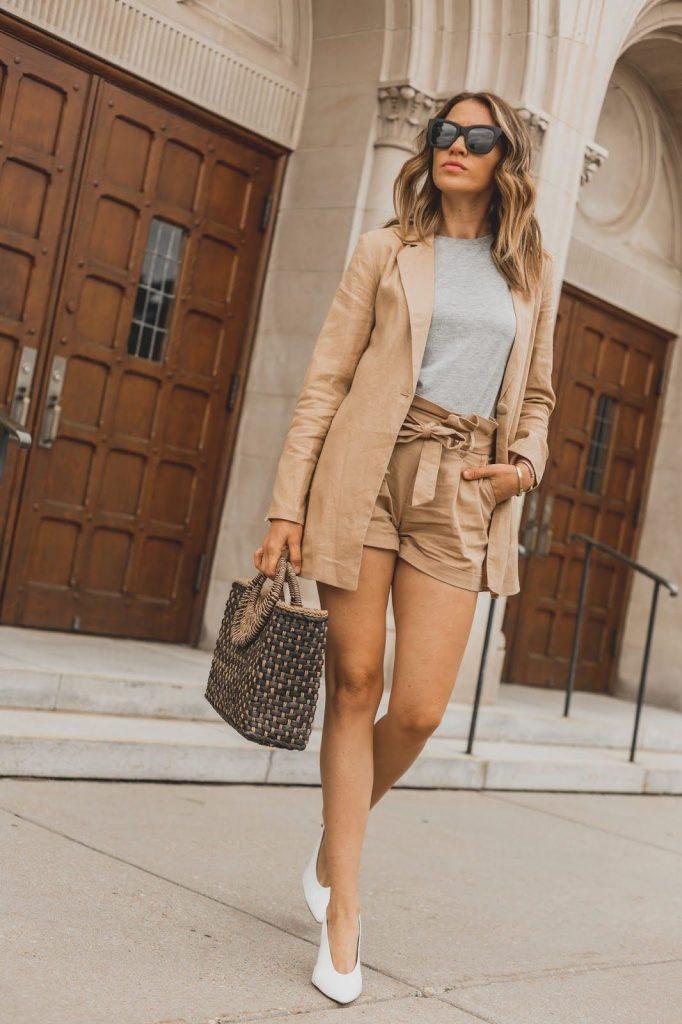 Even though blazers are typically associated with formal attire, they can be styled in a variety of ways for brunch. There have been times when I've been unable to find the right balance between being dressed up enough for the occasion and not looking overdone. As long as you're wearing your best denim, tailored pants, or midi-length skirt, you'll be able to pull off the look effortlessly.
Investing in a good quality neutral blazer (which goes with any colour) will serve you well and transform your look while adding a refined edge, whether you're thinking about what to wear on a first date or just catching up with friends. To achieve a more casual look, go for an oversized fit, or opt for a fitted cut for a more figure-enhancing look.
Fashion stylist and editor Antonia Kraskowski says that a blazer "adds an instant polish to any look" (opens in new tab). In the summer, a well-tailored jacket not only enhances and contours your figure, but it also elevates everything from dresses to jeans.
JEANS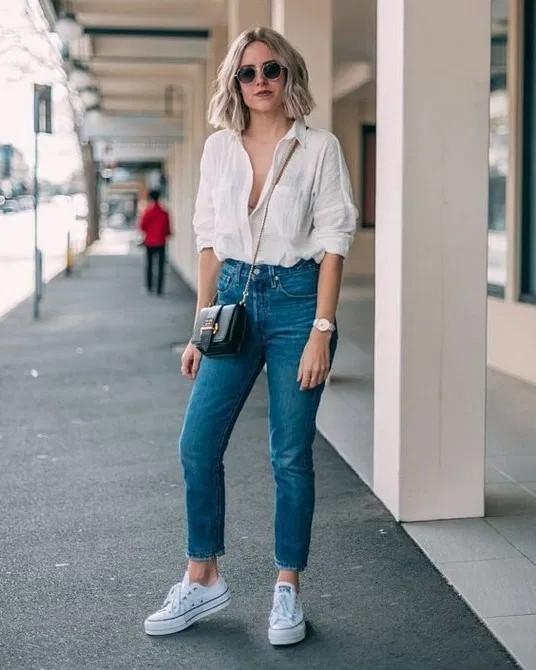 Since straight and relaxed cuts are all the rage in denim trends for 2023, you'll know that they're in. In contrast, while '90s streetwear was once synonymous with slouchy jeans, they've now found their way into high fashion and our closets, as well! For more formal events, dark denim is a great option because it offers a polished look while still maintaining a laid-back vibe. It's best to wear lighter colours and white in the summer months for a more summery vibe that's also highly directional.
Wear your best shirts tucked in (full or half-tucked) into high-waisted styles to elongate your silhouette, or go all out with a glittery top and heels for a brunch party in this light blue ensemble.
"The weekend is here, and that means it's time to break out the jeans. A pair of straight-leg jeans will never go out of style and will always look polished. Aesthetic, cosy, and stylish all in one "Rivkie says this, and I agree.
JUMPSUIT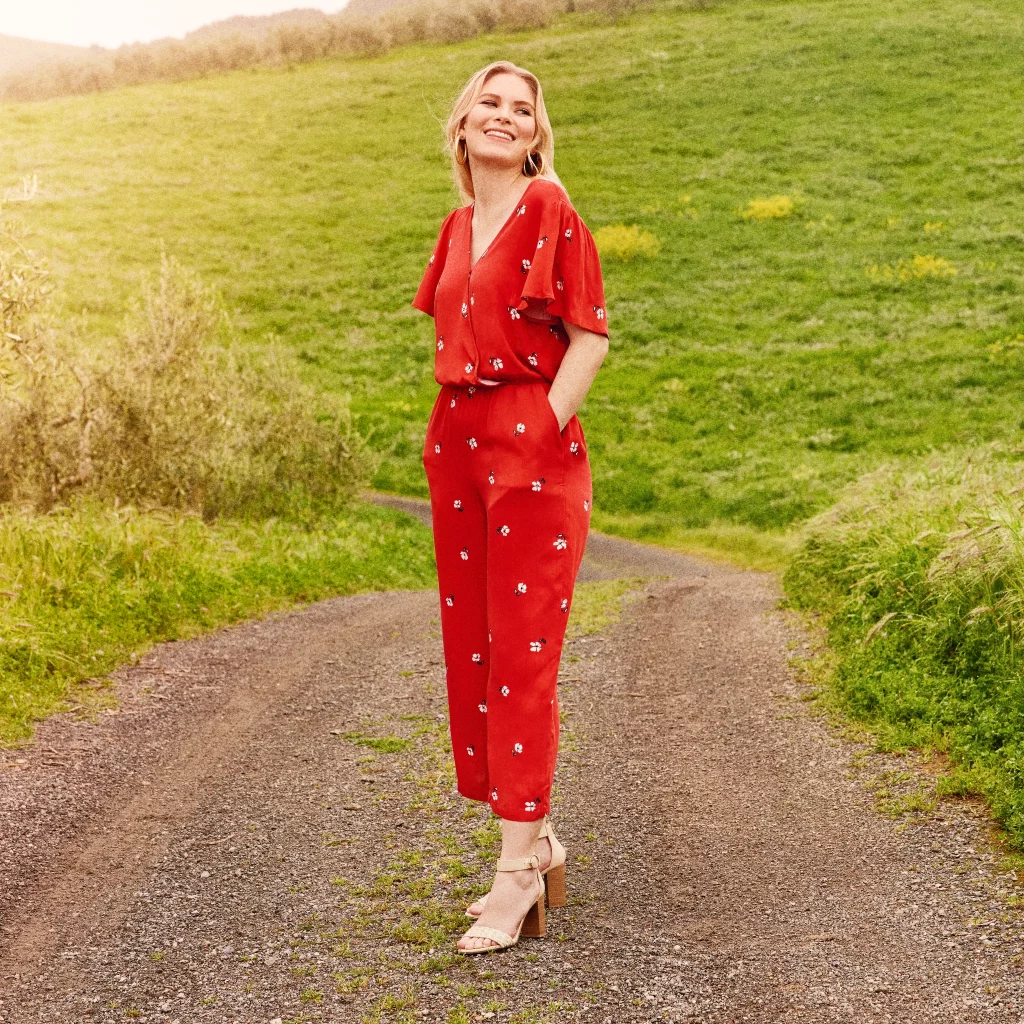 When in doubt about what to wear, a jumpsuit is a sure bet. A fully-styled outfit that only requires a single step of assembly. Wide legs and a defined waist are universally flattering when it comes to finding the perfect jumpsuit. As you'll spend a lot of time sitting down, a loose design provides a more relaxed feel.
When looking for holiday outfit ideas, a flowy all-in-one will help you transition from day to night in style. Pair with flat sandals or heeled mules to wear to brunch in the morning or afternoon.
Riffie says, " "When it comes to two-piece outfits, a jumpsuit is a lifesaver, as it can be dressed up or down in an instant. To make your jumpsuit the star of the show, wear simple accessories."
SKIRT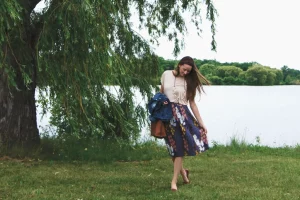 You can never go wrong with midi skirts when it comes to cruise attire, and they're also an easy summer staple that you can dress up or down. When it comes to brunch outfits, a skirt is a stylish and feminine choice that can be worn while waiting for a table and while eating. Keep cool and comfortable while sitting down with a flowy fabric like cotton. Choose a top with the same colour scheme or print as your bottoms for a more seamless brunch ensemble.
"Midi skirts can be worn in a surprising number of ways. Don't forget to tuck your top in if you want the focus to be on your waist. In order to avoid being engulfed in fabric, this is especially important for those with smaller frames ", Antonia inform us.