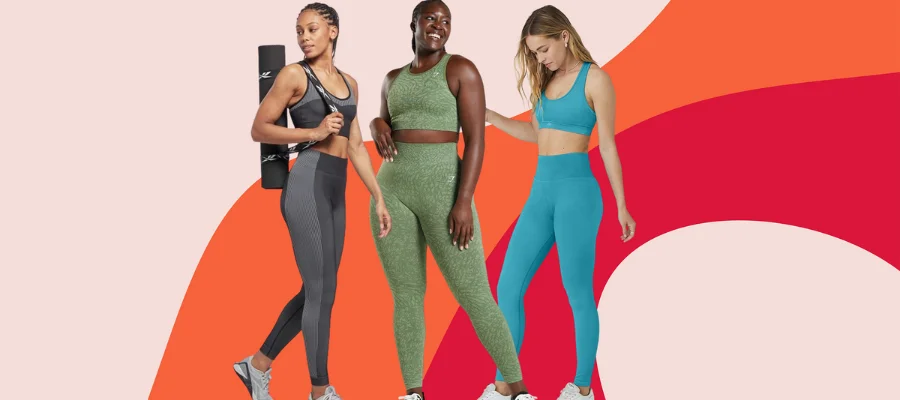 Nike is a well-known brand when it comes to athletic clothing. Nike is a brand that has long been a favourite among athletes and fitness enthusiasts because of its reputation for quality, style, and performance. Leggings are one of their standout products in the activewear division. In the world of activewear, Nike leggings are the epitome of the ideal marriage of fashion and functionality. Nike leggings are made to accommodate a variety of athletic activities, from yoga to running, and they come in a variety of styles and features to satisfy the needs of fitness aficionados. These leggings are recognised for their flattering shape, ability to wick away perspiration, and fashionable take on athletic wear. Nike leggings offer the perfect balance of flexibility, support, and style to let you boldly take on your workouts and raise your athleisure game, whether you're hitting the gym, going for a jog, or practising yoga.
What are the most popular Nike leggings styles for women?
1. Nike sportswear swoosh leggings
These Nike sportswear swoosh leggings for women, just available at JD Sports, will elevate your choices for go-to pieces. These leggings are made of a stretchy cotton blend and come in a chic black colour. They fit snugly and comfortably. They have a high-rise elastic waistband for a secure fit and moisture-wicking Dri-FIT technology to keep you dry and comfortable. The famous swoosh on the left hip and the Nike sportswear insignia on the right leg offer some flair. It is easy to care as it is machine washable. Exceptional quality and comfort are provided by the 33% polyester, 61% cotton, and 6% elastane material blend.
---
2. Nike air flare leggings
These Nike women's air flare leggings are a crucial swoosh-branded piece for casual days. They will elevate your casual attire. These leggings are available in a timeless black colour and are made of a soft and stretchy cotton-poly combination for unmatched comfort. They include flared legs that give your outfit a vintage feel and a high-rise elastic waistband for maximum support. The waistband's Nike air branding gives the garment a distinctive look. Because they can be machine-washed, these leggings are simple to maintain. They offer the ideal balance of fashion and comfort thanks to their 47% cotton, 41% polyester, and 12% elastane construction.
---
3. Nike varsity leggings
With these Nike women's varsity leggings, you can get a collegiate-inspired look for your active lifestyle. These mid-rise necessities come in a warm earth colourway and are made of a strong and stretchy cotton mix for all-day comfort. Full-length hems provide substantial covering, and the elasticised waistband feels safe and tailored. A touch of sporty style is added with the Nike varsity branding on the left thigh. With machine washability and a material blend of 61% cotton, 33% polyester, and 6% elastane, these leggings offer both style and flexibility.
---
4. Nike club leggings
These Nike women's club leggings are a must-have necessity that guarantees both style and comfort. They will elevate your wardrobe. These snug-fit leggings come in a stylish dark grey heather tone and are made of a cotton and polyester blend for a soft, elastic, and moisture-wicking fabric that keeps you at ease. They feature an elastic high-rise waistband for a comfortable fit and a subtle swoosh emblem on the shin. Because they can be machine-washed, these leggings are simple to maintain. They offer the optimum balance of style and flexibility because they are made of 47% cotton, 41% polyester, and 12% elastane.
---
5. Nike club leggings
These Nike women's club leggings will complement your casual look and are a useful addition to your collection. These leggings, which come in the timeless black colour, are made from a cotton and polyester combination for a thick, soft fabric with extra elasticity for maximum comfort. They include a high-rise elastic waistband that gives off a casual look, and they have sweat-wicking features that keep you cool and comfortable. On the shin, the recognisable swoosh logo offers a distinctive touch. Because they can be machine-washed, these leggings are simple to maintain. They flawlessly integrate fashion, comfort, and utility because they are made of 47% cotton, 41% polyester, and 12% elastane.
---
Where to find the latest Nike leggings collections and deals?
Consider buying at JD Sports to stay current with the newest Nike leggings collections and benefit from fantastic discounts. JD Sports is well known for its wide selection of sportswear and top-notch customer support. Here are some reasons JD Sports should be your first choice for Nike leggings:
You can choose from a wide variety of Nike leggings at JD Sports to get the most recent styles and patterns.

JD Sports is dedicated to providing genuine, high-quality goods, so you can be sure to get authentic Nike leggings.

JD Sports usually offers Nike gear at special prices, letting you get the most bang for your buck.

No matter if you prefer online or in-store purchasing, JD Sports offers easy shopping options. Their easy-to-use website makes looking around and making purchases simple.

The skilled staff at JD Sports can help you locate the ideal pair of Nike leggings that complement your fitness preferences and goals.
---
Are Nike leggings suitable for yoga and flexibility exercises?
Absolutely! While Nike is well recognised for its gear that emphasises performance, it also provides leggings for yoga and flexibility training. For instance, Nike one leggings are well known for their smooth, flexible fabric that permits a full range of motion. These leggings are ideal for exercises that call for comfort and flexibility, such as yoga and pilates. Nike places a high value on adaptability, making sure that their leggings are appropriate for a variety of activities, including those that call for flexibility and ease of movement.
---
What are the different types of Nike leggings available?
Nike understands that different workouts require different features. As a result, they offer various types of leggings to meet your specific needs:
Compression leggings: Leggings with compression offer a snug, supportive fit that is ideal for high-impact exercises like jogging.

Moisture-wicking leggings: Leggings that wick away moisture are perfect for rigorous workouts since they keep you dry and comfortable.

Yoga leggings: Designed for comfort and flexibility, these leggings are excellent for stretching, pilates, and yoga.

Running tights: Designed specifically for runners, these leggings provide support and moisture-wicking for long runs.
---
Conclusion
In addition to being fashionable, Nike leggings are also performance-oriented. Nike offers a variety of leggings to fit your demands, whether you're an avid runner or prefer yoga and flexibility activities. JD Sports is your go-to place to browse the newest Nike leggings styles and take advantage of exclusive offers. So get ready, lace up your running shoes, and head out on your next training excursion wearing Nike leggings for unrivalled comfort and style. For more information, visit HerMagic. 
FAQs