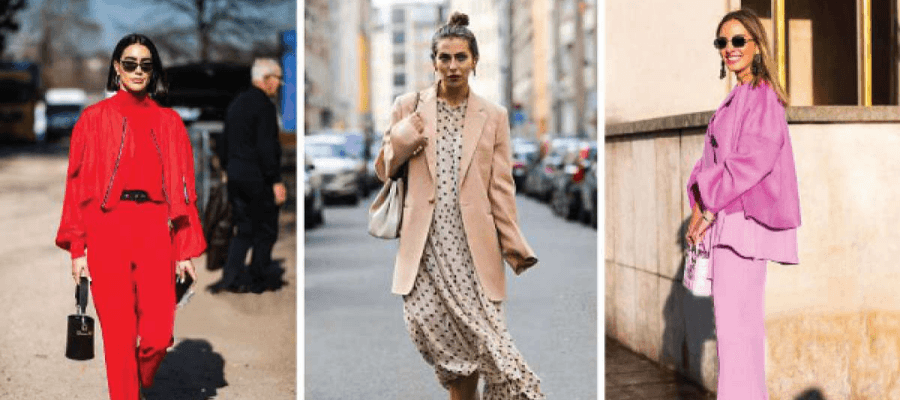 If you love showing off single colored outfits or monochromatic shades, then you are in the right place! The aesthetic of monochrome outfits goes beyond matching colors. What makes them special is their simple and minimalistic vibe. When choosing to style your monochromatic outfit, you need to select the right shade of accessories and experiment with different styles. If you are ready to begin your journey towards finding the perfect monochrome outfit, then Dorothy Perkins has got you! Keep reading to find out more. 
1. What is Dorothy Perkins?
Dorothy Perkins is a fashion brand that features clothing, beauty, footwear and accessories. From finding your perfect statement items to everyday wear clothes, you can do it all here. The products at Dorothy Perkins cater to a wide range of needs. The brand has an impressive global reach and has become a one stop fashion station for numerous customers across the world. It has made its place in the fashion realm and keeps making a mark in the life of millions of customers.
---
2. How to make monochrome outfits more interesting: Aesthetics for you to try!  
1. All Black
How can we not include the versatile all black look here? This Monochrome Outfits offers a sleek and sophisticated look. The pants are high waist with a flowy fit. If comfort is one of your key considerations when choosing an outfit then this one serves it seamlessly. 
The sleeveless black top is a great addition for hot summer days and adds a sleek look to the fit. You can finish the look with a pair of your favorite signature heels or flats! If you want to go fully monochrome, then choose black colored footwear. To accessorize, add silver or gold jewelry to make it stand out from the black hues.
---
2. Patterned Jumpsuit 
Patterned jumpsuits are a way to make a mark in your styling catalog. This jumpsuit has white and black patterns adorned throughout. If you want to wear an effortless fashion staple, then monochrome jumpsuits are the best option. 
Moreover, this jumpsuit is super easy to style. All you need to do is add your favorite accessories and statement heels. And if you want to do more, then take a coat or jacket along with you for the night.
---
3. Ruffled Midi Dress
Yes, sometimes monochromatic dresses seem boring, but what if they have a ruffled pattern? This green colored midi dress is the perfect companion for a casual outing. It has two layers of ruffles, which give the dress a unique look and shape. The neck and front part of the dress have ruffled designs to add to the overall look. 
To accessorize, wear your favorite boots or heels. If you feel like adding more, then go for bold earrings or hand accessories. The dress material comprises rayon, polyester, and elastane. It has a soft and flowy fit, which makes it especially ideal for summers when you need breathable outfits.
---
4. Classic Formal Wear
If you are looking for a formal outfit then a blazer and pant of the same shade are the best way to do it! Whatever the weather is, you don't need to think once before wearing this stunning and stylish outfit. Whether you want to wear a shirt of the same color or another neutral toned, you can decide! 
When it comes to accessorizing formal Monochrome Outfits, you can use studs, hoop earrings and heels. If heels aren't your thing then don't worry! Add formal shoes or ankle length boots to get the complete fit.
---
5. Casual Dress
If you are looking for a simple yet cool dress to wear for everyday purposes, then this is a great option for you. It has white colored patterns adorned throughout. To add more to the outfit, you can use statement accessories and, of course, an elegant pair of shoes. 
When choosing footwear options, you can go for boots, flats or heeled sandals. The choice varies according to your individual taste and inclination. This dress is ideal for summer wear because of the thin material and texture.
---
Conclusion
In the world of fast fashion, trends come and go. But one of the most stylish outfit options is a monochrome outfit. Whether you want to find clothing for a work event or a fun casual hangout, monochrome outfits come in handy for all such purposes. When styling monochrome outfits, choose statement accessories that elevate your outfit and add to it. Sometimes, in fashion, less is more and monochromatic outfits prove that perfectly. And, Dorothy Perkins is right here for you to explore different clothing items and decide which one speaks the best to you. 
For more information, visit hermagic. 
FAQs