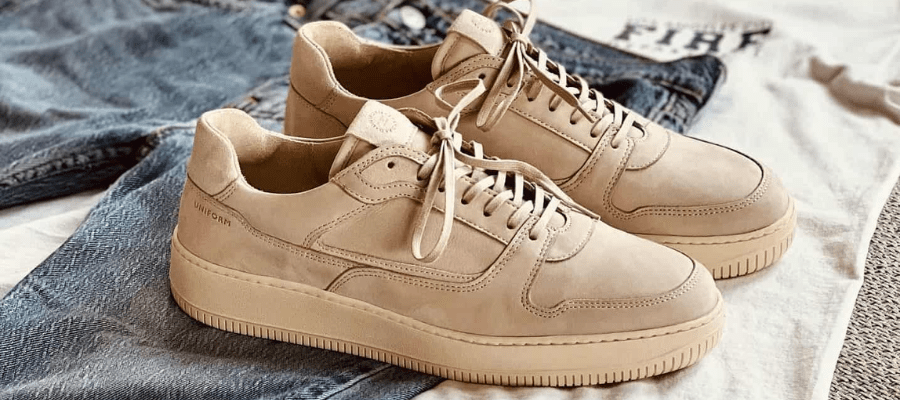 Step up your shoe game with a pair of low top sneakers! From classic designs to the latest trends, there's a perfect pair out there for everyone. But finding affordable yet stylish options can be a challenge. That's where we come in. 
In this guide, we'll walk you through a range of low top sneakers for every budget, ensuring you not only look great but also save big. So, whether you're a sneakerhead or just looking for a comfortable and versatile footwear choice, we've got you covered. 
And the best part? You can find amazing deals on these sneakers at Prive by Zalando, your go-to platform for fashion steals!
How to Style Low Top Sneakers for a Chic Look?
Low top sneakers are a versatile choice that can easily transition from casual to chic. If you are looking to enhance your appearance, here are a few style tips that you can follow:
Mix them with tailored pants or a skirt for an appealing contrast between casual and formal.

Add a blazer or jacket to dress up your outfit and give it a polished touch.

Opt for neutral-colored sneakers like white, black, or gray to effortlessly match your wardrobe.

Enhance your style with jewelry and a stylish handbag for a complete and chic appearance.
---
Outfit ideas
– Create a classic and chic look with white sneakers, black tailored pants, and a white button-down shirt.
– Achieve a cool and effortless style with black sneakers, a denim skirt, and a black blazer.
– Go for a professional and stylish appearance by pairing gray sneakers with a khaki pencil skirt and a white blouse.
No matter your choice, low top sneakers can add a touch of chic versatility to your wardrobe.
---
How are Low Top Sneakers Different from High Top Sneakers?
Low top sneakers and high top sneakers differ in several key ways:
Height
These sneakers cover the foot up to the ankle, while high top sneakers extend above the ankle.
Support
High top sneakers typically offer more ankle support due to their higher cut, helping prevent ankle rolling.
Flexibility
These sneakers are generally more flexible, allowing for freer ankle movement due to their lower cut.
Style
High top sneakers are linked to streetwear and athletic looks, but these sneakers are typically thought of as more casual.
Your unique needs and style preferences should guide your decision when choosing between high-top and low-top sneakers. Low tops provide flexibility and a more laid-back vibe, while high tops are fantastic for extra support.
---
Following is the table for a more enhanced and precise understanding.
| | | |
| --- | --- | --- |
| Feature | Low top sneakers | High top sneakers |
| Height | Covers the foot up to the ankle | Extends above the ankle |
| Support | Generally provides less support for the ankle | Generally provides more support for the ankle |
| Flexibility | Generally more flexible | Generally less flexible |
| Style | Generally considered to be more casual | Often associated with athletic wear or street style |
Find the Perfect Pair of Low Top Sneakers for your Style
1. Nike AIR FORCE 1 07 SE 
The Nike Sportswear Air Force 1 '07 SE low sneakers are an iconic and timeless choice for sneaker enthusiasts. Known for their classic design, these Nike low sneakers feature a low-top profile with a versatile and clean silhouette. The combination of premium leather and synthetic materials ensures durability and comfort. The distinctive Nike Air cushioning technology in the sole provides superior support and cushioning for all-day wear. With the "AF1" logo tag on the laces and the classic perforations on the toe box, these sneakers maintain their signature style. Whether you're on the court or the streets, these Nike women's low-top sneakers offer both a classic and contemporary look that complements any outfit.
---
2. Skechers Sports SUMMITS – Low sneakers 
For those who are active, the Skechers Sport Summits low sneakers are both fashionable and cozy. Breathable mesh is used in these fashionable, slimline shoes to ensure breathability whether working out or going about daily. They are great for extended wear because of their lightweight design. The memory foam insole provides comfort and support, while the flexible outsole facilitates natural movement. These white low sneakers are easy to put on and take off with a slip-on style and bungee lacing. Skechers Sport Summits are stylish and functional for daily workouts and casual adventures.
---
3. Guess DUBAI – Low sneakers 
The "Guess Dubai" low sneakers are a trendy and stylish footwear choice designed for both comfort and fashion-forward individuals. These sneakers feature a sleek and modern design with a low-top silhouette, making them versatile for various occasions. Crafted with quality materials, they provide a comfortable fit and durable wear. The "Guess Dubai" sneakers exhibit attention to detail with the iconic Guess logo and brand accents, adding a touch of luxury to your outfit. Whether you're dressing up for a casual day out or enhancing your street style, these sneakers are the perfect choice to complete your look with a blend of sophistication and urban flair.
---
Conclusion
Elevate your style without breaking the bank with our top picks of low top sneakers for every budget. Fashion-forward and budget-friendly options are just a click away, and Prive by Zalando is your ticket to exclusive deals. 
Don't compromise on style or savings – get the best of both worlds with these affordable and trendy sneakers available on the official website of Prive by Zalando. Given this, we assure you that your next fashion statement is just a step away!
For more such fashion related blogs, visit our website Hermagic. 
FAQs