Summers or no summers, sunglasses come in handy when the sun is shining bright. Not only do they protect our eyes from the harmful UV rays, but also they make us look cool. So are you protecting your eyes from those harmful UV rays the way you protect your skin?
Your eyes are sensitive and prone to many vision-related ailments, so why take the risk? You can pair your favourite fashionable sunglasses to complement your outfit. Sunglasses make you look uber chic and protect your eyes at the same time.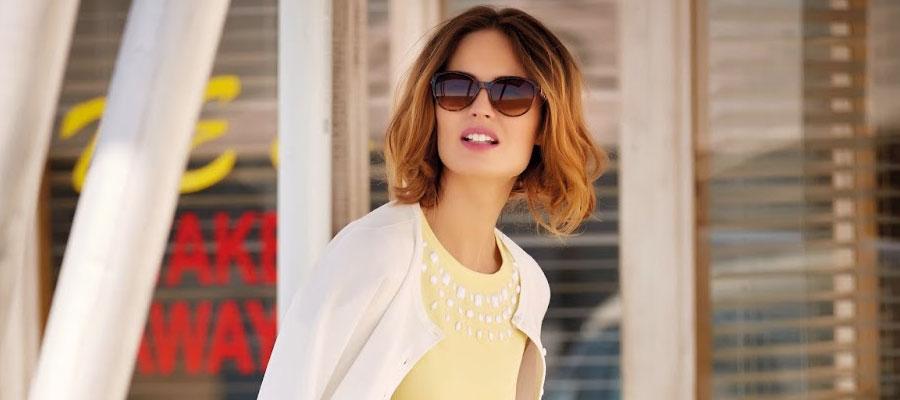 You will be surprised to know that there is much more to a pair of stylish sunglasses or shades than you might think. The sunglasses that you flaunt are a testimony to your class. And right sunshades, when styled with the right set of clothes and as per your face, can level up your fashion game.
So knowing what kind of sunglass will suit your face, when to wear sunglasses, and how to use them in your daily life takes a little more than planning.
So if the sun is shining bright and you want to turn heads, follow our style guide to make the right statement and slay that look! Our tips will definitely help you pick up the best glasses to suit your look, mood and occasion.
So, how to wear your sunglasses and look effortlessly cool? 8 Tips
1. Find the right fit as per the shape of your face
Everyone has a different face, and therefore it is important to handpick your sunglasses to suit your face, that fits perfectly and are comfortable. During the summers you may wear the sunglasses for longer durations and therefore pick up the sunglasses that not only suit your face, but also are light, comfortable, and non-slippery. Always choose sunglass that doesn't put pressure on your eyes, face, nose or forehead.
One important thing is to choose sunglasses with comfortable arms and large enough frames so that light doesn't seep in from the sides.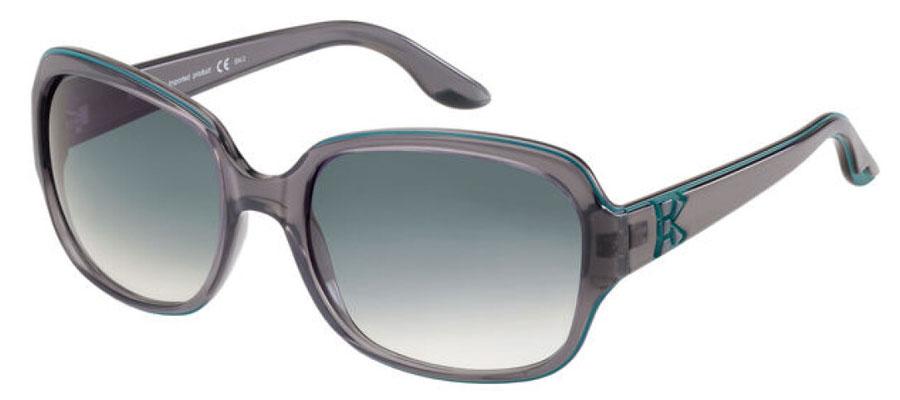 2. Choose the design to suit the occasion and needs
So what is your plan for today to go for a long drive or to go shopping with your BFF? Yes, your plan for the day will alter the choice of your sunglasses. For example, a classic aviator style with antiglare and UV protection may come in handy when on the beach or on a long drive.
If you intend to play sports like volleyball besides the beach, rectangular frames are your thing to go. Or if you are planning to go for lunch with bae, you can choose to wear cat-eye sunglasses to finish that high-end fashion look.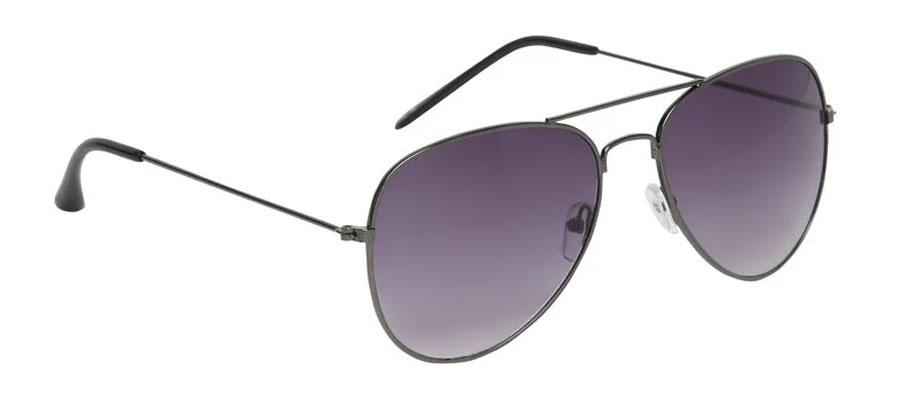 3. Add a dash of colour to suit your clothes
Once you got the right fit for your face and the right style to suit the occasion, it is time to play with some colours. You can choose from patterned frames to classic black colour eyeglasses to garb that extra attention. You can also choose to accentuate your look by choosing tinted lens sunglasses. A shiny silver, gold, pink and blue are your best bets.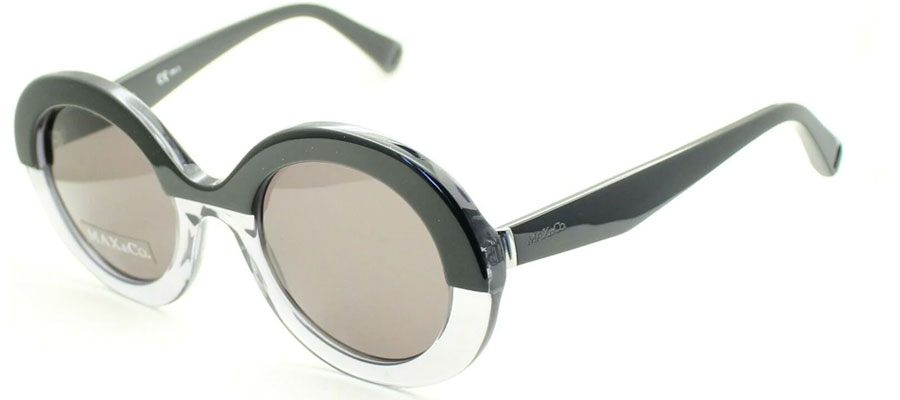 4. Experiment with various styles and shapes
With sunglasses, you can be quite experimental. For example, you can choose oversized sunglasses for a timeless look or a heart shape sunglass frame for a chic vibe. Or you can also choose abstract designs that can speak of your panache and flamboyance.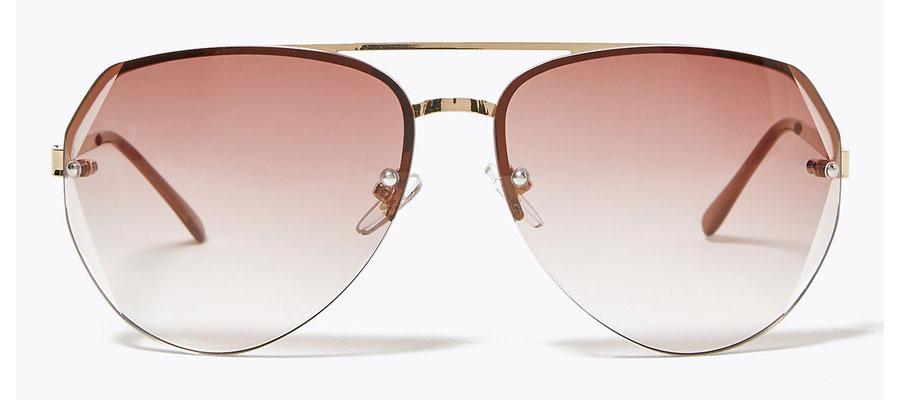 5. Put them on your head when not wearing them
When it comes to sunglasses you can put them over your head when you don't want to wear them. It looks so effortlessly natural and cool that it enhances your personality and overall look. But one word of caution is that making them rest on your head can damage them due to the usage of hair products, clips etc.
So you need to be a little careful about that.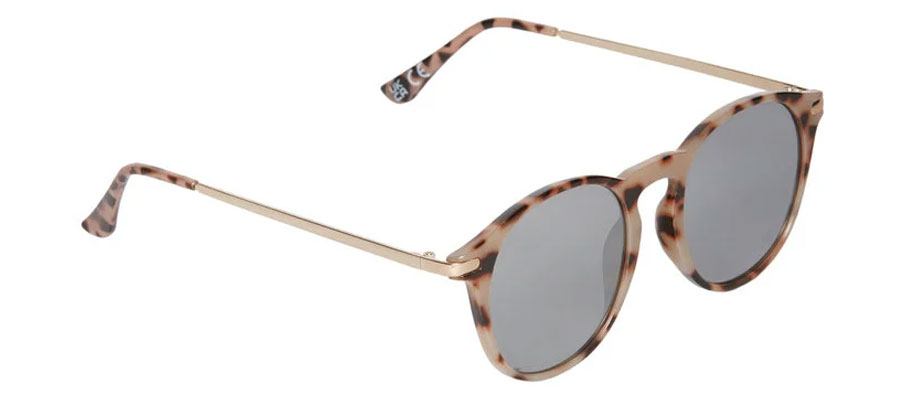 6. Hang them onto your neck
When you are not using your sunglasses you can also hang them on your t-shirt or shirt neck area and it looks super cool. This look is equally popular for both men and women. Also, if you are wearing a business suit you can hand your favourite sunglasses in the outer breast pocket to complement your professional attire.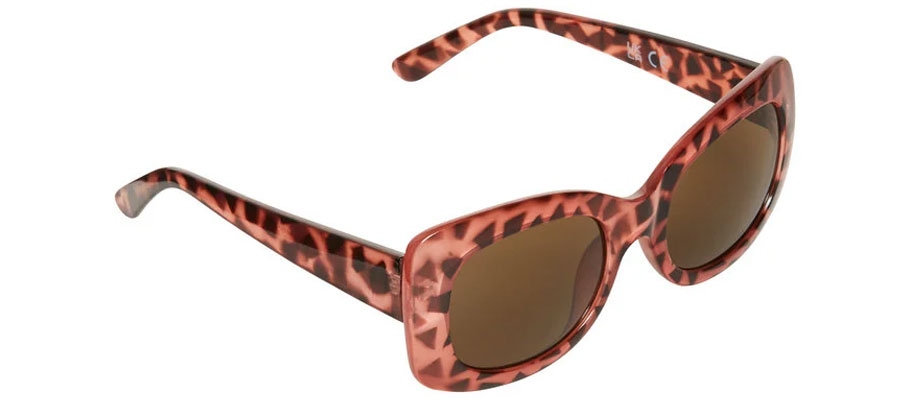 7. Buy high-quality sunglasses
They say that you should invest in high-quality sunglasses to protect your eyes from harmful sun rays. You can buy high-quality sunglasses that are value-for-money, stylish, and trendy by clicking here: buy women's sunglasses.
If you are looking to buy some reading glasses click here: reading glasses.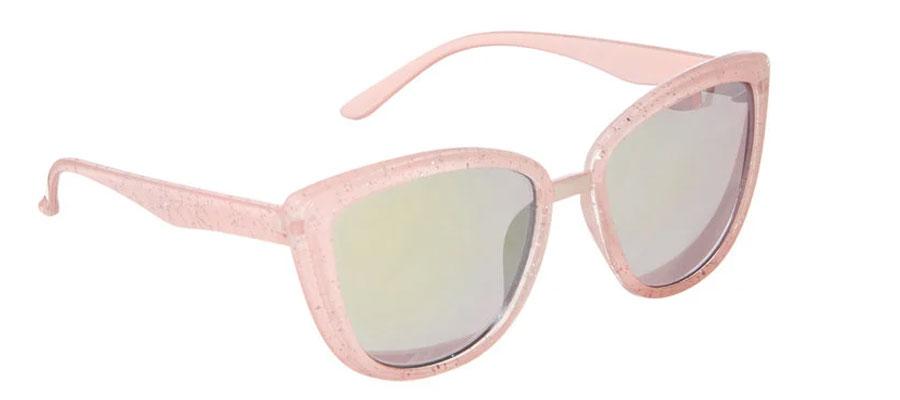 Never compromise with the quality of your sunglasses by choosing frames designed with high-quality materials, fitted with the finest lenses that promise long-lasting UV protection and frames that are skin friendly.
8. Keep 4-5 pairs handy
If you are someone who is into fashion, you should invest in at least 4 to 5 pairs of sunglasses, so that you can change them as per the occasion, the time, the clothes and the needs. Trust us, you will never regret owning extra pair of sunglasses ever.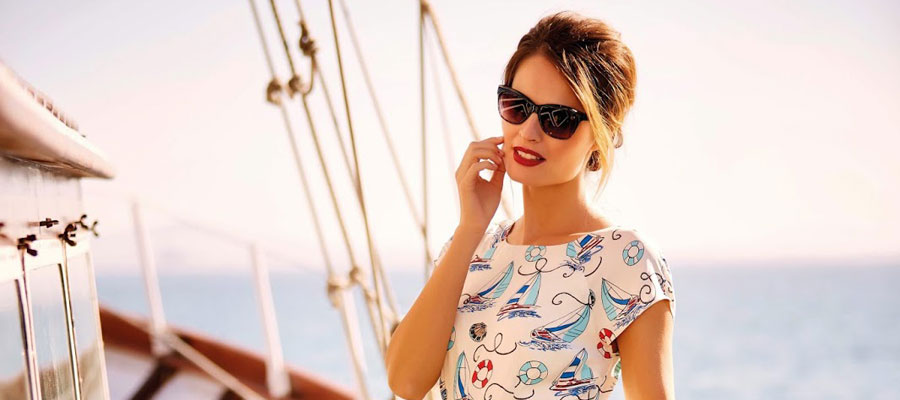 Shop for your perfect sunglasses
Mandco.com offers a great collection of stylish, fashionable and classic style sunglasses for both men and women. All of our glasses are made up of good quality material and high-end lenses that promise to provide 100% UV protection and are easy on your pocket too.
So, if you want to level up your fashion game, you can visit Mandco and shop for your favourite sunglasses and your favourite clothes too. From men's shirts and accessories to women's clothes and accessories, we have an entire range of collections you need to handcraft your look.
Shop the best collection of sunglasses for both men and women today!
If you liked this post on 8 tips for choosing and styling your sunglasses to level up your fashion game, share the same with your friends. Alternatively, if you want to share with us your tips for sunglasses, do mention the same in the comments section below or email us. We would love to hear your thoughts on the same.