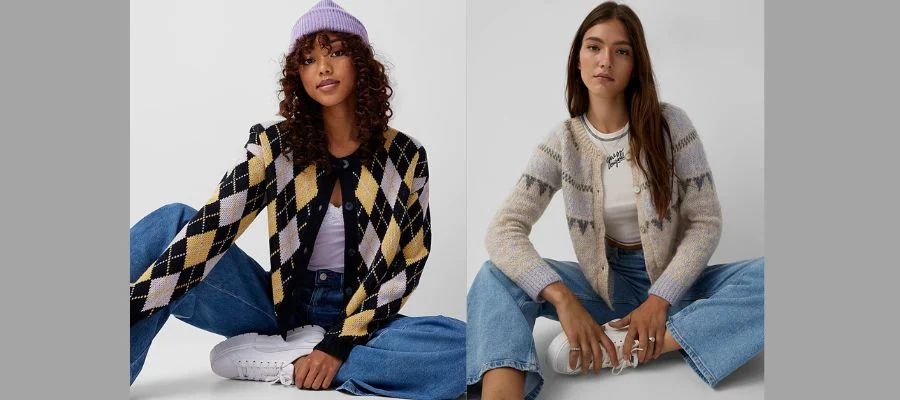 We all know we feel the most confident when we dress in accordance to our aesthetic and especially when that outfit is comfortable, durable and fashionable.
We constantly require cardigans and sweaters in our day to day lives, but are often deprived of quality, fashion, trends, variety and comfort when we search for them online or in stores. Simons, Canada brings to you a variety of cardigans of all aesthetics and trends that are in right now.
Simons, a luxury brand that was established in 1840 is here to be your new best friend. Embark on a new journey of choosing your pick, having it delivered to your doorstep and adorning a whole new outfit that shines bright on you like a star. With free returns and free shipping over the orders of $75 or more, it does not get better than that.
Cardigans can be a person's best friend. Whether you are inspired by David Rose in Schitt's Creek or by Rachel Greene in F.R.I.E.N.D.S, cardigans are for everyone and knowing how to style it the right way is a power not many possess.
Hence, Hermagic has carefully curated a list of five ways you can style the most famous types of cardigans.  
Here are 5 editor's picks for you that will definitely make heads turn:
1. Polo Collar Cardigan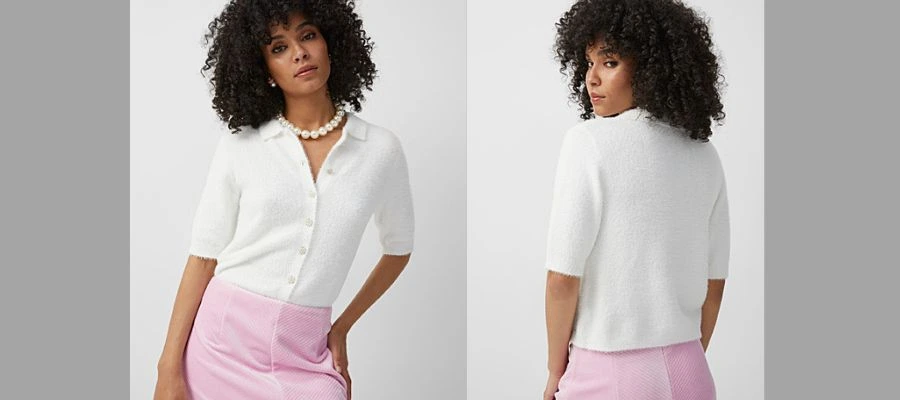 Cardigans are meant to provide warmth while also adding on to your personality. Only if you like what has adorned you, will you be confident enough to take the world as it comes. This polo collar cardigan does exactly that. It combines comfort and fashion and provides you with a chic, elegant and gracious outfit that can be worn with either trousers or even jeans. Available in two different colors, select your favorite diamond flower studded cardigan and make heads turn!
2. Long Open Cardigans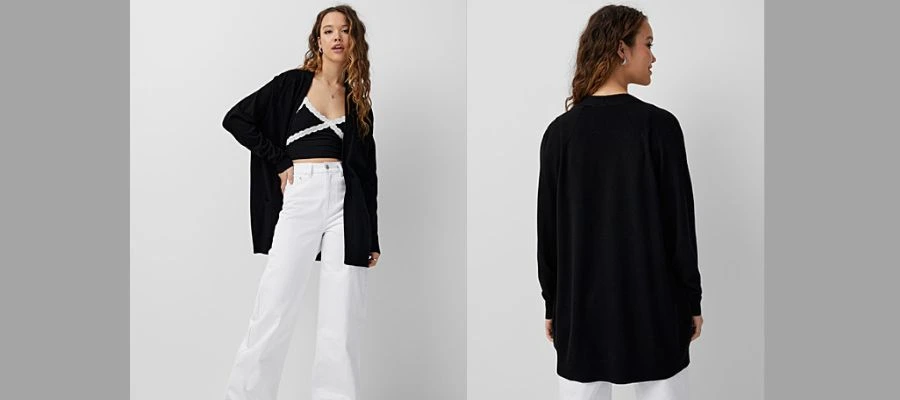 Finally, a cardigan with pockets that can store all the essentials you may need for a well-deserved outing with your friends. A minimalist long cardigan that will go with every outfit in your closet, this is a must have! The composition for the same is 78% viscose and 22% nylon, therefore keeping you warm and the center of attention at the same time. available in four different colors namely black, copper, light brown and bottle green, it gives an edge to your outfit by making you stand out.
Wear this cardigan with a belt and a long skirt or pair this cardigan up with white pants or beige shorts, with sporty shoes or black commando boots and see how your entire outfit lights up!
3. Boyfriend Ribbed Cardigans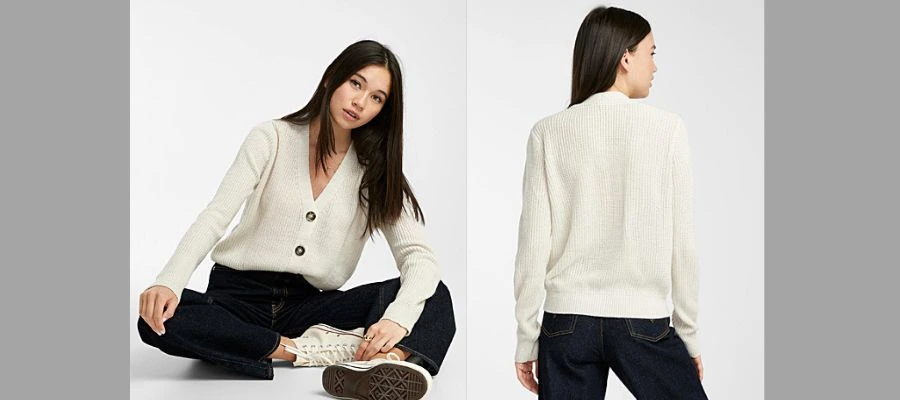 When you want to go for a chic and minimalist outfit, the Boyfriend Ribbed Cardigan is a must have in your closet. Don this stretchy, soft and comfortable cardigan to enhance your whole look in just minutes. Since its composition included a majority of acrylic components in it, this cardigan makes sure that you are warm throughout your winters.
For a teenager going to high school, pair this cardigan with a blue pair of jeans and whiter sneakers for the fashionable look you want.
For adult women, pair this up with black pants, formal shorts or even blue trousers and see how your formal look becomes fun and trendy.
4. Zipped cardigans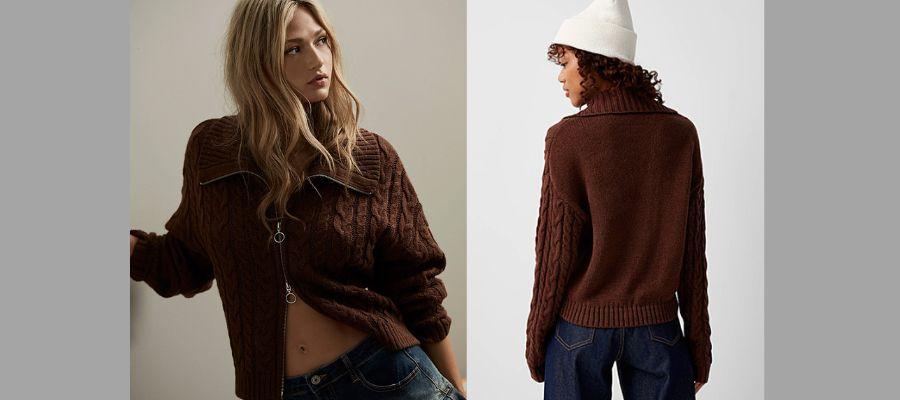 We bring to you an unconventional, on point cardigan that will enhance your whole look. Available in three colors namely, ivory white, dark brown and light yellow – A zipped cardigan is a must have. The best and most unique part about this cardigan is its two-way zip closure, only adding onto the beauty and grace of it. With an intricate ribbed design all over the cardigan, this piece of clothing will go with any type of jeans, shorts or skirt. Pair it best with blue trousers or black pants and gold-plated jewelry for the perfect look!
But of course, do not forget to add your smile. 
5.  Cropped Cardigans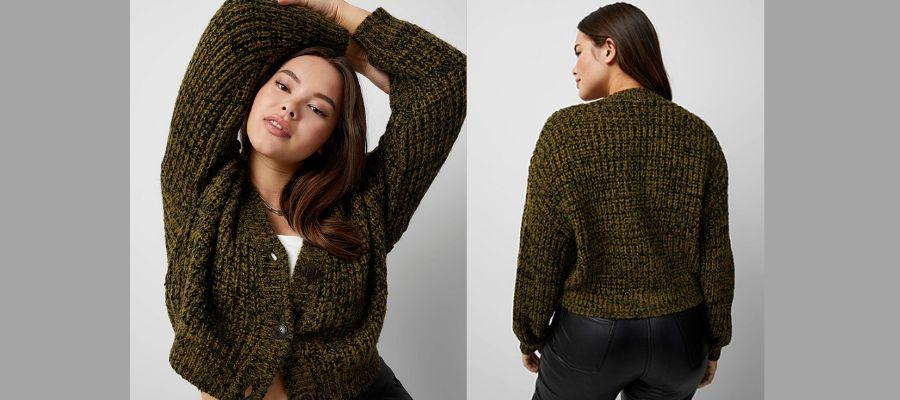 A two-tone interlaced cardigan with elaborate and intricate work all over it, this is a cardigan your closet will regret not having! Available in three colors namely Khaki, patterned brown and patterned crimson, this cardigan perfectly blends two different colors and creates a composition of a well-balanced apparel that provides comfort and an internal feeling of warmth and love.
Whether it be for gifting your best friend or donning this on a late brunch, this cardigan is the perfect sample for both events