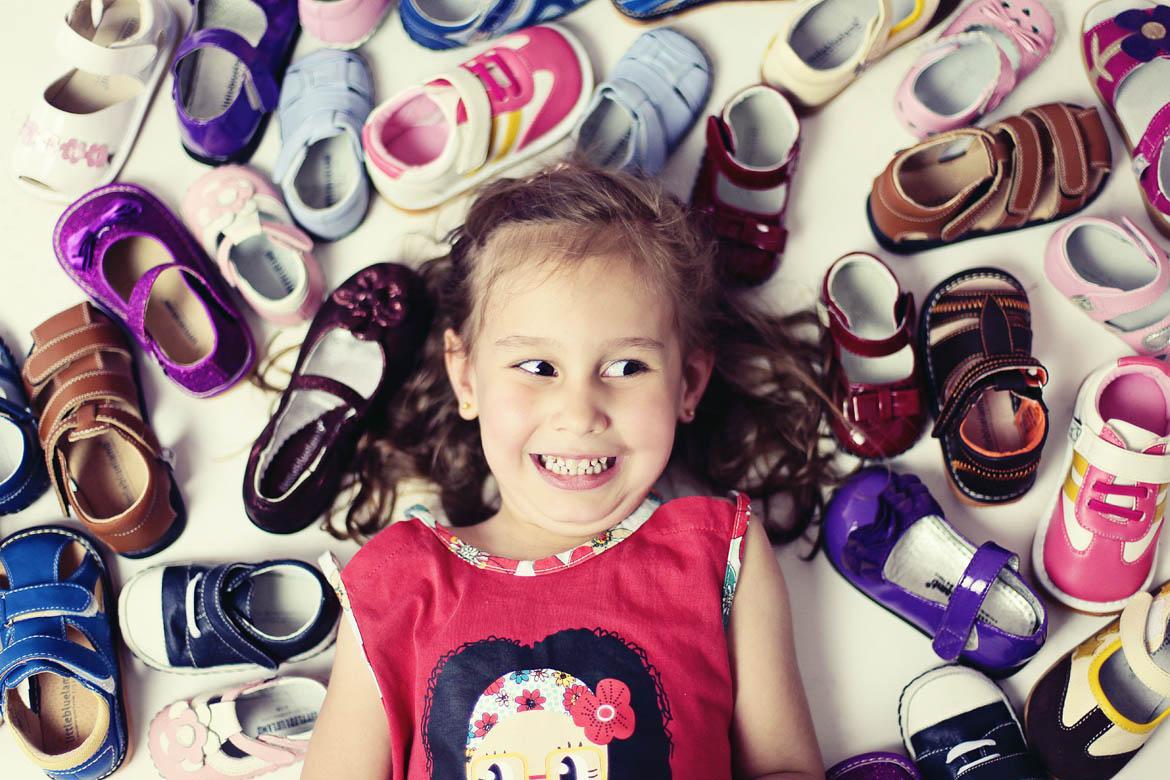 When it comes to fashion, kids are not far behind. In today's world, kids carry a personality of their own. And they express their personalities by the way they dress. And when it comes to dressing up most fashionably, one thing that can make or break your entire look is your shoes. Yes, we all love stylish shoes, and kids love them too!
Keeping up with the latest kids' consumer behaviour trends, all the major brands in the world have come up with the most trendy, stylish and comfortable shoes for your kids. And with the advent of online retailing e-commerce brands, you can pick up the most appropriate shoes from the best online shoe e-commerce stores easily at the comfort of your home. So how to choose the right shoes for your kids while keeping them stylish and comfortable at all times?
Here are a few rules to follow while selecting shoes for your kids, and you will never go wrong.
1.Choose the right e-commerce store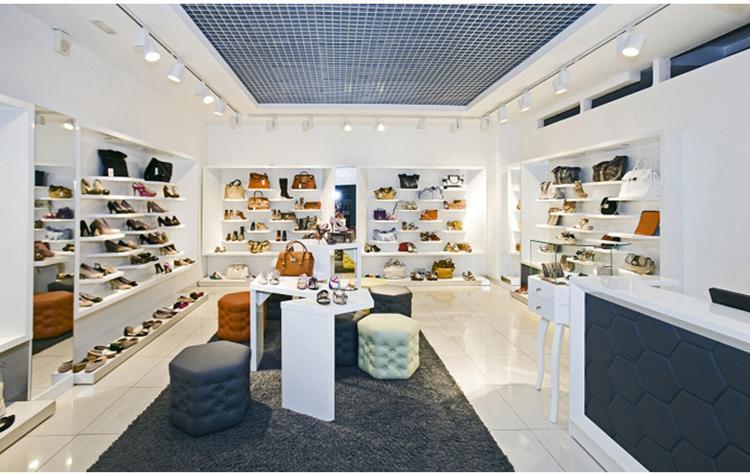 It is always advisable to choose the right e-commerce or online store to buy your kid's shoes from. It is because a reputable online shoe retailer will guarantee you the following things
wide variety of brands to choose from
wide variety of shoe options for your kids
authenticity of the shoe brands
quality of shoes
easy and wide variety of payment options
easy returns policy in case you order the wrong shoe or size or when your kid doesn't like the shoes.
fast delivery options
various coupons and discount codes.
2.Always buy the best brands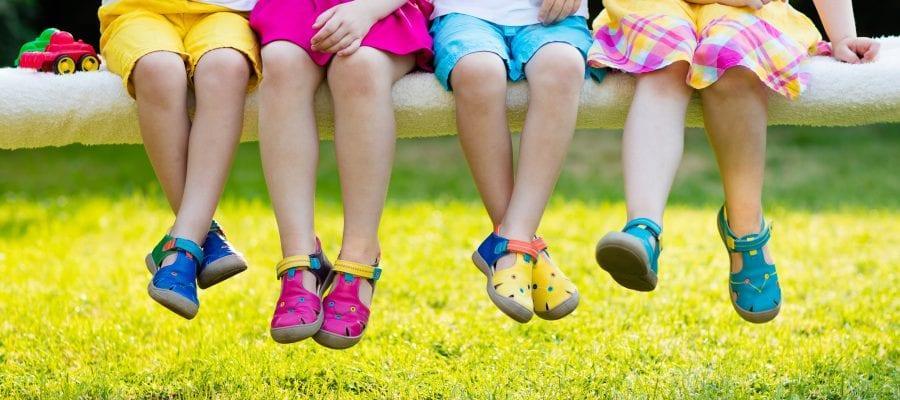 Almost all the best brands in the world, like Nike, Vans, Puma, Aldo, Adidas, etc. offer the most stylish and comfortable shoes for your kids to keep up with the latest fashion and trends. So make sure you buy the best brands only as compromising quality, especially for your kids is not worth it.
A poor-quality shoe can cause more harm than good. It can hurt your toddler's feet and cause them to resist wearing shoes altogether. Kids run, play and walk all day in their shoes, so you have to give the best of the best. A good brand will ensure that you are keeping the comfort of your kids in your mind all the time.
3.Give them what they want and not what you want for them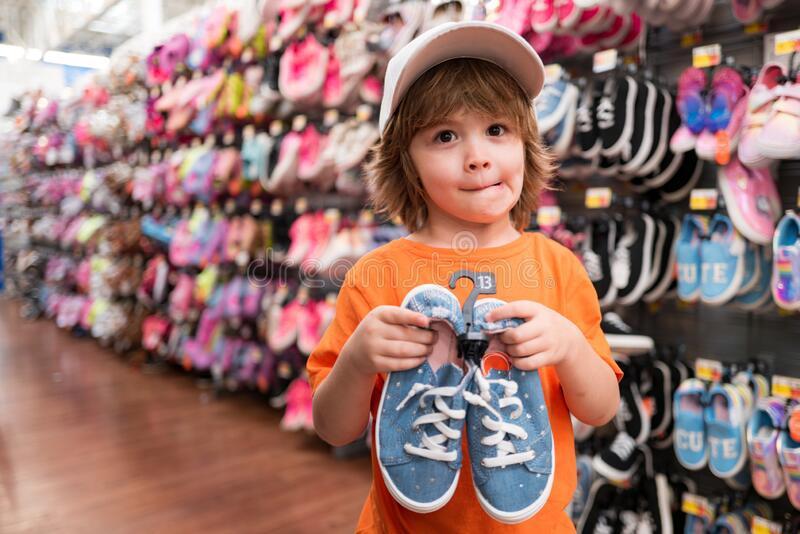 It is easy to fall into the trap with the latest fashion and buy the shoes for your kids just because they are in trend. You want your kid to wear a particular style of shoes because it is in fashion, and you want your kid to slay that look. But before you do that, ask your kid, if they want the same style or if they love something else.
It is always to make sure you give them what they want and not what you want them to wear. For example, high platform shoes are in trend for adults, and you may like your kid to wear the same. But platform shoes, especially the ones with a few inches, are riskier too they pose the risk of ankle twists and it is not what you want.
Fashion is one thing, but safety is more important. And more than fashion go for comfort.
4.Choose comfort over fashion for your kids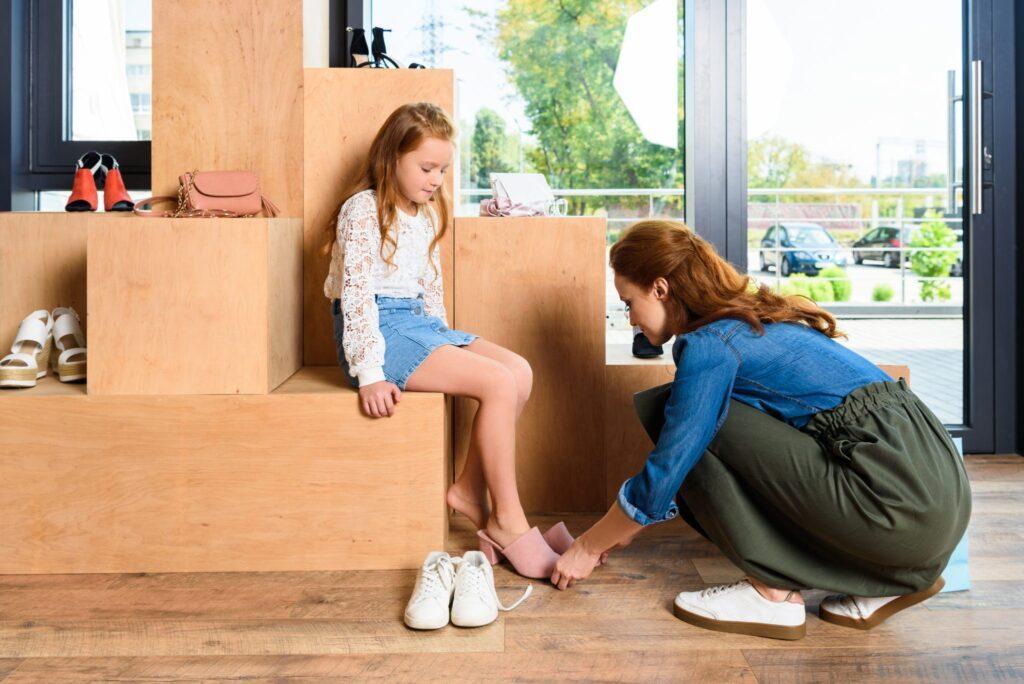 Your kid's feet are gentle, and you want them to feel comfortable the whole day wearing those shoes that are breathable and comfortable. So choose shoes for your kids that are not only stylish but also comfortable.
5.Always choose the right size and fit for your kids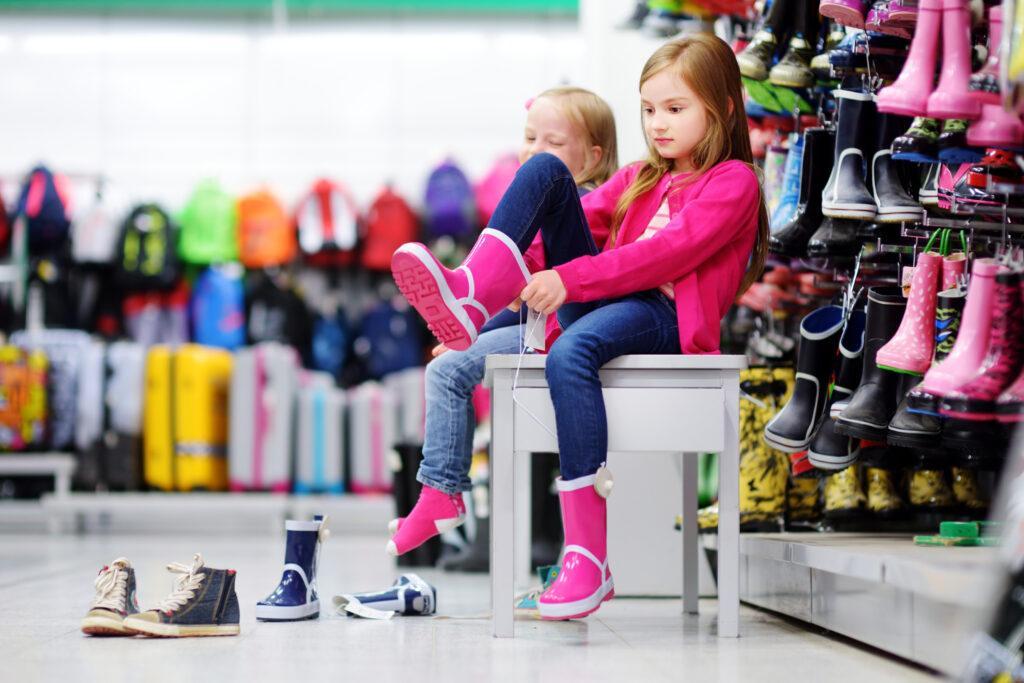 Always measure your kids' shoe size while making them stand and not when they are sitting. Also, it is advisable to have both their feet measured. It is a proven fact that one foot may be a little larger than the other, so it is always advisable to buy the size of shoes as per the larger feet.
Another tip is to measure your kids' feet in the evening or second half of the day as the feet swell by that time. Also, when you buy a shoe for your kids you should buy the size where there is half a centimetre space between the shoe toe and your kid's toe.
These things will ensure that you are buying the best fit for your kids' feet and you will end up buying the most comfortable shoes that your kids will love.
6.Do not buy very expensive shoes for your kids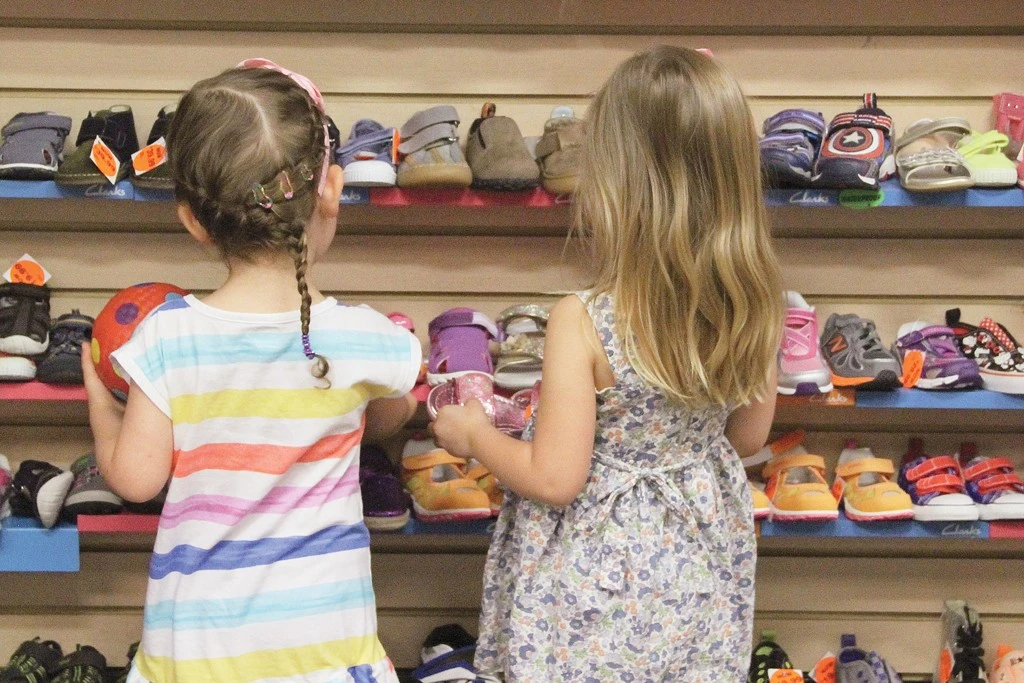 Another thing to keep in mind is to avoid buying very expensive shoes for your kids as kids grow every day and children can outgrow their shoes quickly. So, it is better to buy reasonable, stylish and comfortable shoes when it comes to your children.
But it doesn't mean that you buy oversize shoes for your kids as it can make them trip or develop foot problems.
7.Buy shoes that have laces or Velcro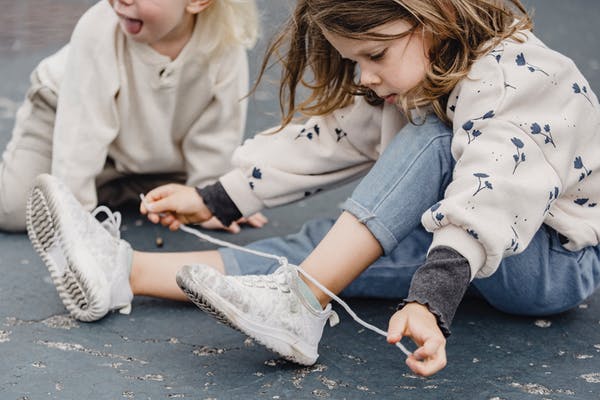 Always buy shoes for your children that have some sort of fastening system so as to ensure maximum protection for their tender feet.
8.Buy shoes with breathable material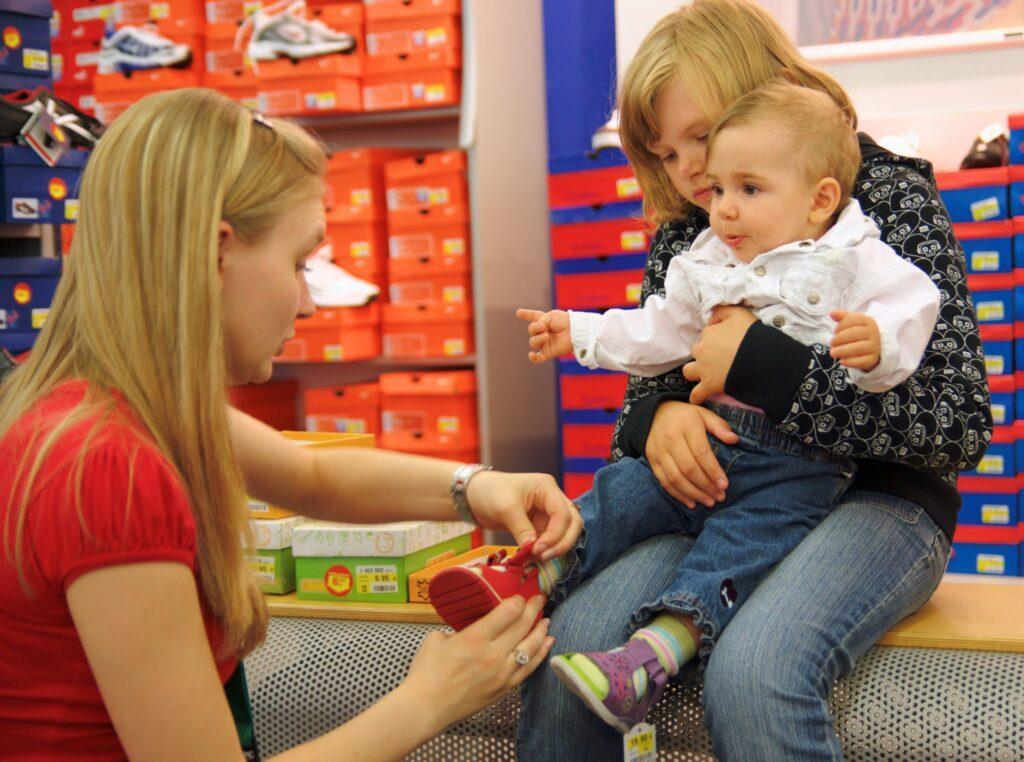 Always buys shoes for your kids that are made up of some breathable material such as cloth or fabric, canvas and leather. They are durable and comfortable. And they also keep your kids' feet dry, cool and smell-free.
9.Look for textured soles in kids shoes
To give your kids maximum protection, always make sure to buy a shoe with some grip or texture on their soles while avoiding plain soles to avoid them slipping in wet or rainy weather.
So, these are a few tips that you should always keep in mind when buying shoes for your kids. Hope this guide was meaningful to you and that you will more smart while choosing the best shoes for your kids.