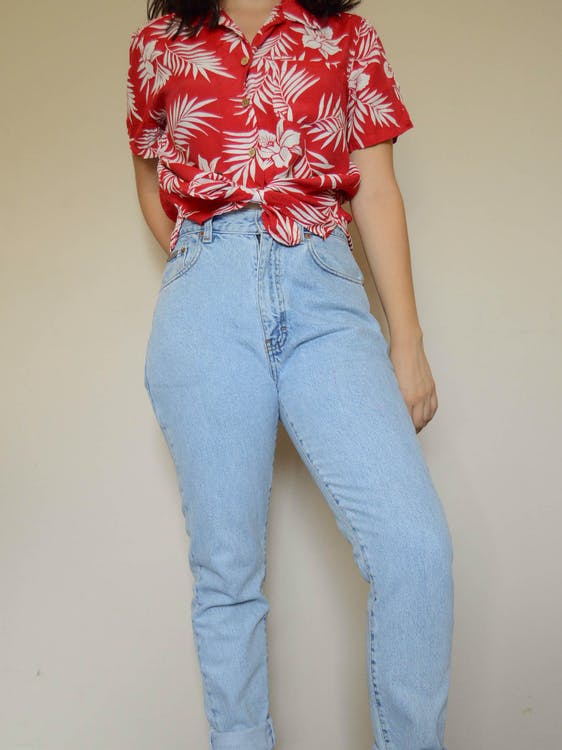 The cornerstone of every wardrobe? Perfect Denim. Whether you dress it up for a night out with a cute top or pair it with your favourite tee for a laid-back look, it's an everyday style staple. That said, finding the perfect jeans can feel like an impossible task. Not any more… Want to know the secret? It's all in the stretch. We've broken everything down for you so you can obtain the most out of your denim whether you like authentic, non-stretch denim or are a strictly super-stretch kind of girl. Our denim guide is here to help you find the perfect pair of jeans with just the right amount of stretch. Whether that's our Nia balloon leg jeans in non-stretch denim, or our silhouette-enhancing 'lift & shape' denim with maximum stretch. And, not only will our denim make you look and feel great, it's also a planet-friendly choice too. All our women's jeans are made with responsibly sourced cotton and, by using Jeanologica technology, we've saved over 96 million litres of water while using fewer nasty chemicals – because kindness is in our DNA. Find details like rips, splits and embroidery across all our ranges including Curves, Tall, Petite and Maternity. With new and improved fits and styles, and at a purse-friendly price, meet the jeans made to flatter every body.
There are 5 Steps for Perfect Denim:
Rigid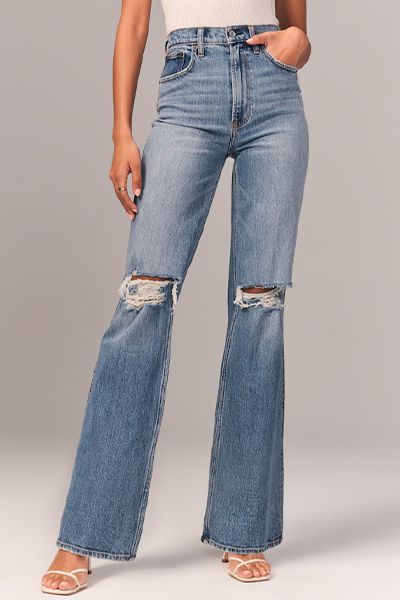 Prefer to swerve away from stretch? Our authentic, non-stretch denim is just that. 0% stretch. Opt for a classic straight leg in Anica or work a '90s vibe with our Adalae wide-leg jeans. Define your waist in our Dayna paperbag waist mom jeans or try a borrowed-from-the-boys look with our Dad jeans.
Comfort Stretch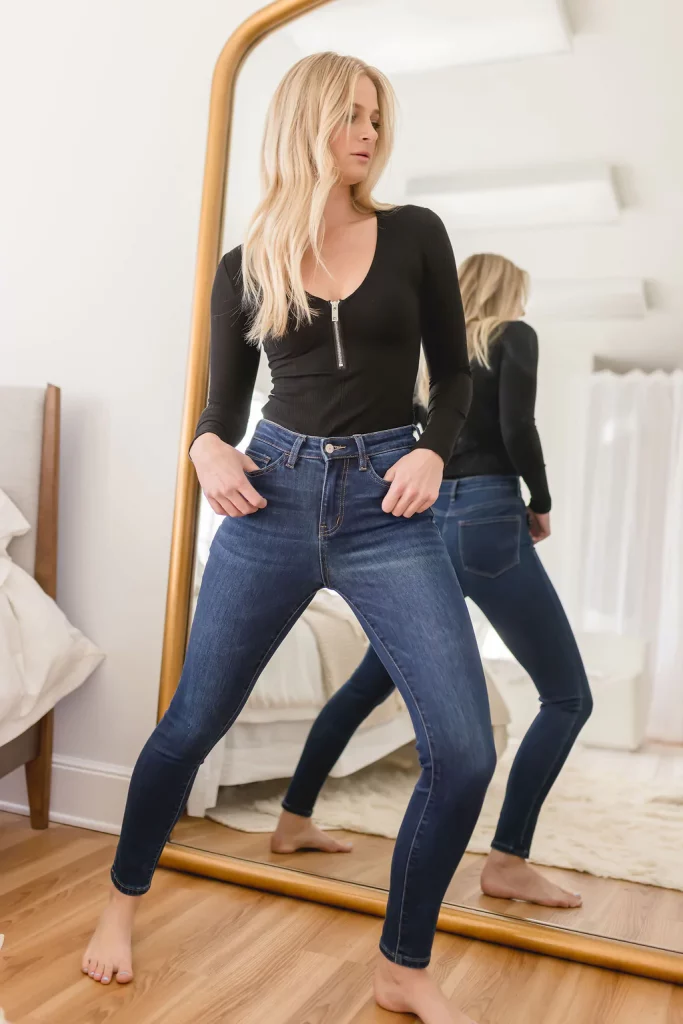 Looking for just that little bit of stretch? Our comfort-stretch denim has your name all over it. Think your favourite fits with just the right amount of give. From our Brooke flare jeans to our classic Leyla relaxed skinny, we've got styles you love that are wear-all-day comfortable, too.
Mid-Stretch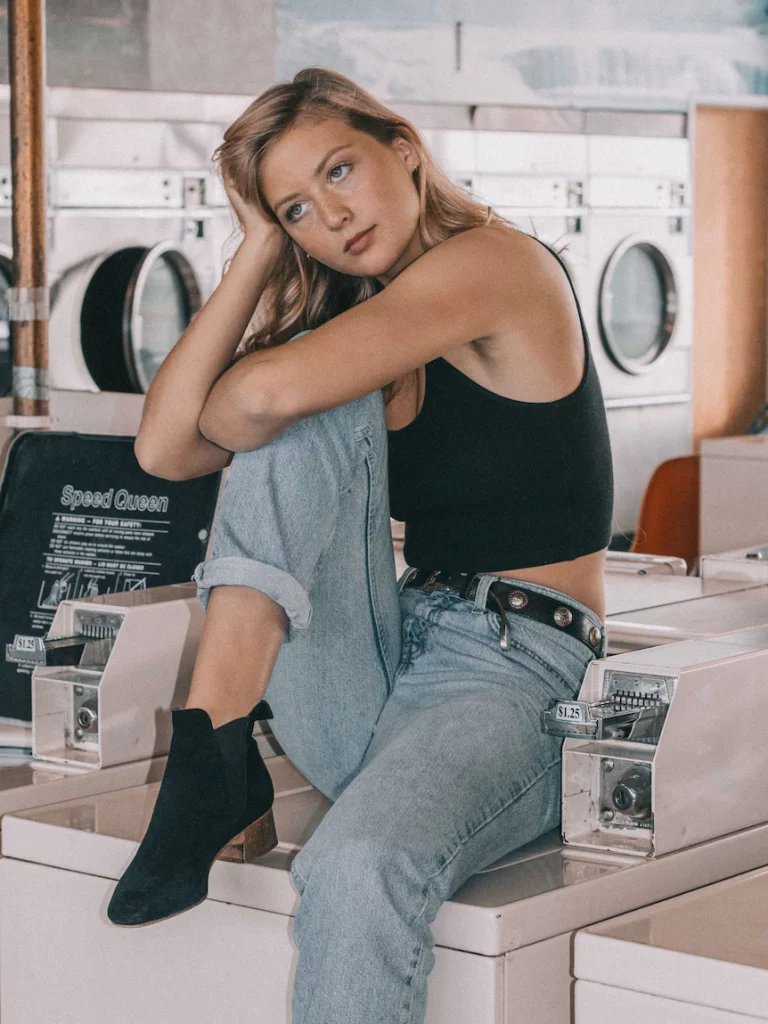 Our mid-stretch denim takes the stretch factor a notch higher. Not only does it look great, it's the perfect balance between stretch and rigid denim, giving you a comfortable, flattering fit. Look to our classic Bootcut jeans for a mid-stretch pair with classic appeal.
High Stretch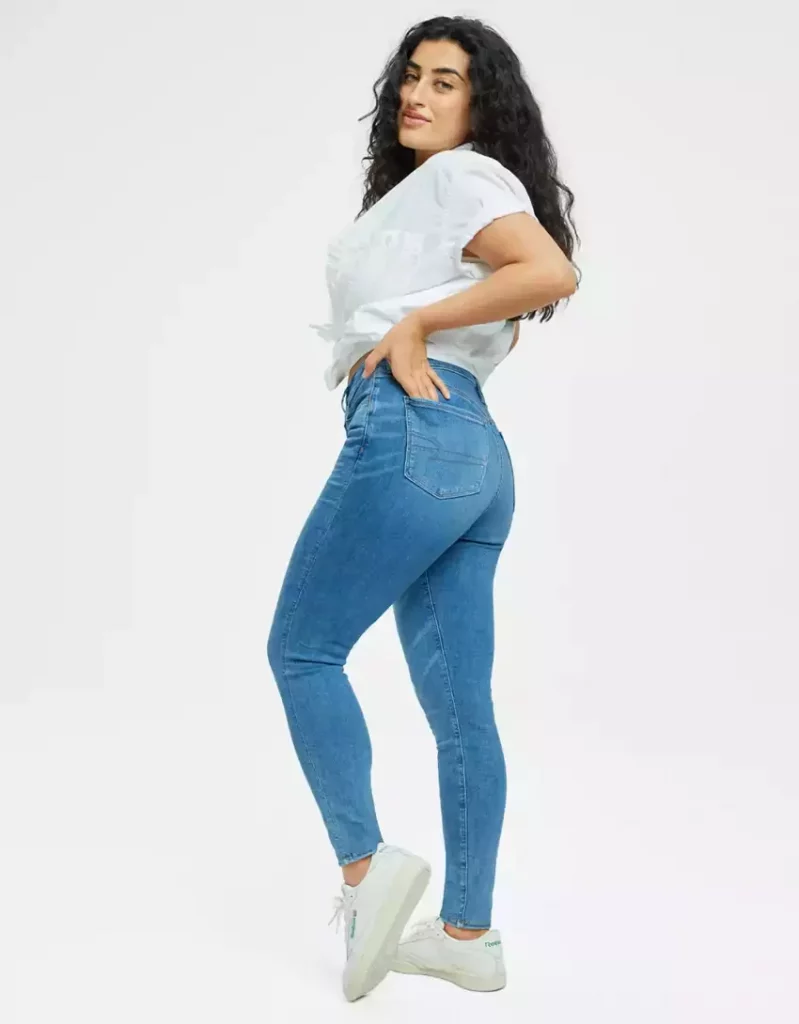 Upping the ante, our high stretch jeans give you the denim look you love with the comfort of your favourite leggings. Our Ashleigh high-rise skinny jeans are the ultimate wear-with-anything style you'll wear on repeat. 
Super Stretch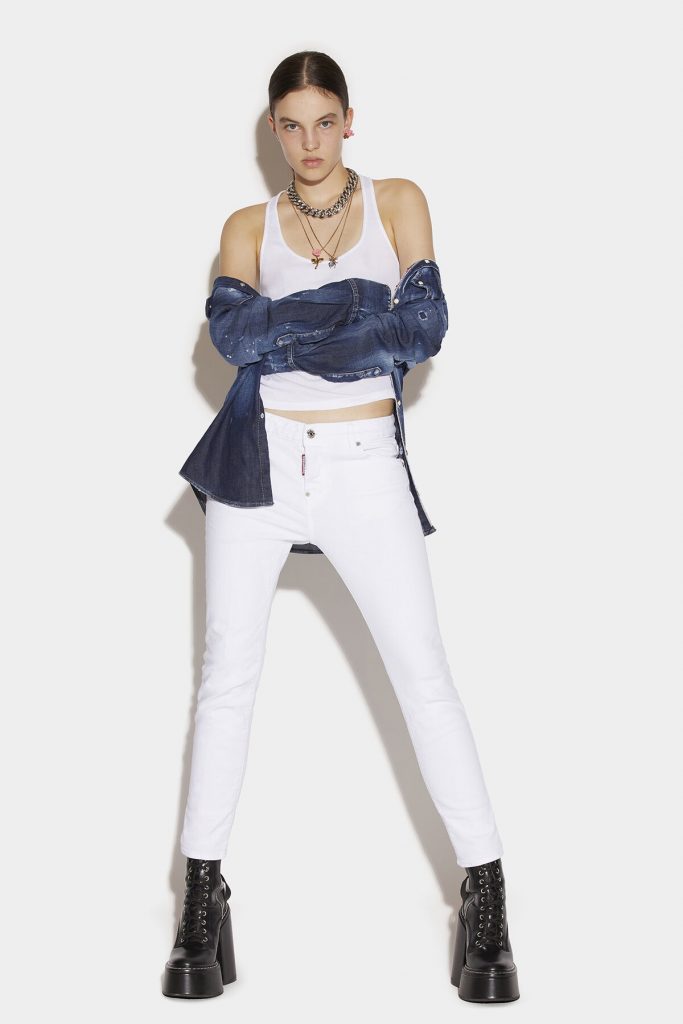 Our super stretch denim takes things to the max. From our confidence-boosting 'lift & shape' styles like Yazmin, Emilee and Jenna that hold you in all the right places, to our super-skinny India jeans, we've got ultimate stretch in fits and washes you'll love. Comfortable enough to wear every day (and into the evening, too), our super-stretch styles can be dressed up or down to suit the occasion – think a white tee and trainers for nipping to the shops, or layered under an oversized shirt for a cool, off-duty look. For more dressed-up occasions, tuck in a pretty floral blouse or pair with a scarf top when the dancefloor calls.