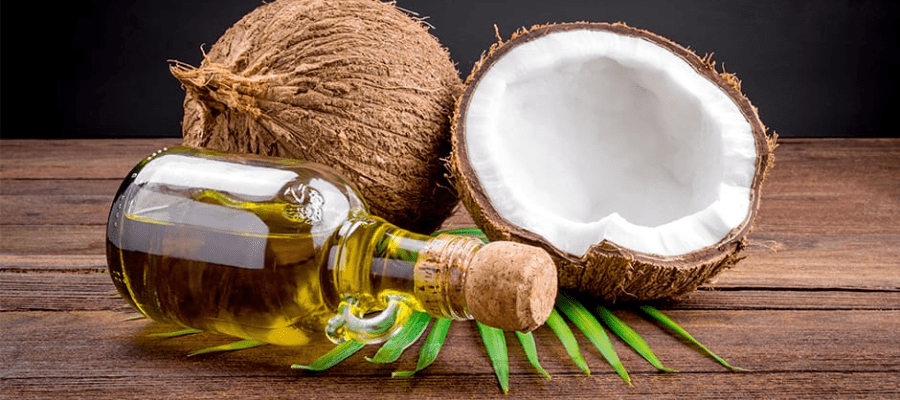 A multifaceted and highly regarded oil, coconut oil has established itself in culinary traditions and has become a force to be reckoned with in terms of natural beauty and well-being. A wider understanding of its health and aesthetic advantages has been sparked by its distinctive nutritional composition. The flexibility of this oil is unrivalled, and its medium-chain fatty acids boost mental and physical function. It is a conduit for natural nourishment and general vigour since it is also high in antioxidants and lauric acid. Organic coconut oil is grown with consideration for your health, maintaining its purity without the use of artificial pesticides or fertilisers. Choosing organic shows that you care about your health and that you are making a deliberate decision to support sustainable practices. Enjoy the wonder that is coconut oil, a source of all-natural nutrition coconut oil and a symbol of the strength of what nature has to give.
The perfect coconut oil for your health
1. Garden of Life, Raw Extra Virgin Coconut Oil, 14 FL Oz (414 ML)
Garden of Life Raw Extra Virgin Coconut Oil is a premium dietary supplement made from organic coconuts, preserving their natural goodness through cold-pressed, unrefined production. This nutrient-rich oil is produced by pressing fresh coconut meat for the first time, resulting in a purer, more nutrient-rich oil. The brand's organic certification and lack of GMOs align with its commitment to natural and healthy living. Garden of Life Raw Extra Virgin Oil is adaptable and can be used for skin, hair care, and culinary preparations. Store items in a cool, dry location, and consult a medical expert before using any new medication.
---
2. La Tourangelle, Organic Virgin Coconut Oil, 14 FL Oz (414 ML)
The rich and delicate flavour of organic coconuts may be found in your kitchen thanks to La Tourangelle Organic Virgin Coconut Oil, a quality cooking oil. It is devoid of synthetic chemicals and additives because it is certified organic and unprocessed. Virgin oil is produced by pressing fresh coconut meat for the first time, yielding a purer and less processed oil. It lends a light coconut flavor to dishes and is suited for a variety of cooking techniques. The oil should be kept in a cool, dry location out of direct sunlight and gradually warmed to bring it back to a liquid state.
---
3. Betterbody Foods, Virgin Organic Coconut Oil, 15.5 FL Oz (458 ML)
BetterBody Foods Virgin Organic Coconut Oil is a premium culinary product manufactured from the best organic coconuts. Its natural taste, fragrance, and nutritional value have been preserved during processing by employing gentle techniques. It is appropriate for a variety of culinary uses, including sautéing, baking, frying, and spreading, and is certified organic and unrefined. Medium-chain triglycerides (MCTs) are present because of their capacity to increase energy and assist metabolism. BetterBody Foods is dedicated to sustainable agriculture and ethical sourcing, making sure that its goods reflect your beliefs. Utilise this oil as a cooking oil for a variety of culinary projects to improve the flavour of your food. Keep cool and dry absent from coordinated daylight. Before adding additional dietary supplements to your regimen, speak with a medical expert or certified dietitian.
---
4. Sports Research, Organic Coconut Fractionated Oil, 16 FL Oz (473 ML)
A flexible and nutrient-rich product, Sports Research Organic Coconut Fractionated Oil adds the power of organic coconuts to your everyday routine. Due to the elimination of long-chain fatty acids, this particular oil is able to remain liquid at room temperature. It is made from high-quality coconuts and is certified organic, so there has been little processing done to preserve its natural qualities. Its light texture and moisturising properties make it a staple in skincare regimens. Sports Research Organic Coconut Fractionated Oil is suitable for use as a massage oil, a carrier oil for essential oils, and a skin and hair moisturiser. Keep them in a dry, cool location out of the sun. Before introducing new skincare or wellness products, see a physician or skincare expert.
---
5. Barlean's, Organic Virgin Coconut Oil, Island Fresh, 32 FL Oz (946 ML)
A 32 fl oz (946 ml) product called Barlean's Organic Virgin Coconut Oil Island Fresh provides the exotic flavour of coconuts to your kitchen. This oil, which was created with superior organic coconuts, evokes the complex flavour and scent of the islands. It provides a true taste of the tropics, is organically grown, and is of virgin quality. It may be used in frying, baking, sautéing, and to give food a tropical flavour. When not in use, store the island-fresh organic virgin oil somewhere cool, dry, and out of the sun. Consult a doctor or a certified nutritionist if you have any particular dietary requirements.
Conclusion 
Coconut oil is a natural health and culinary wonder with various advantages outside of its usual uses. The oil, which comes in organic and fractionated varieties, has special qualities that have several uses. It may offer health benefits including medium-chain fatty acids, antioxidants, and support for energy, metabolism, and skin health, according to scientific studies. By moisturising skin, conditioning hair, and serving as an application for essential oils, it also promotes beauty and self-care. Options for this oil on iHerb indicate companies' dedication to providing all-natural goods while promoting moral and ethical behavior. Accepting coconut oil's benefits can help you start on a holistic route to greater health, vigor, and a stronger connection to the earth's resources. Visit Hermagic for more information.
FAQs