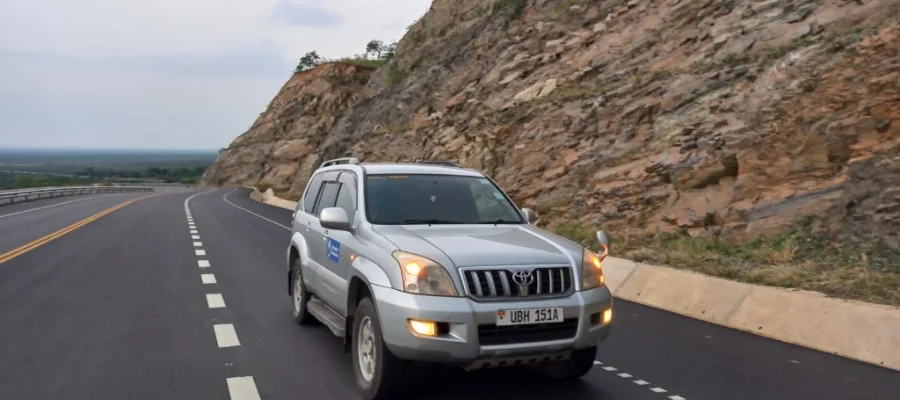 Mallorca is a beautiful place nestled in the waters of the Mediterranean with beautiful golden beaches and quaint old towns. To make the most of your trips, it is advisable to go to car rentals in Mallorca and rent a car. While the public transport in the city is astute, the feeling of freedom to visit any place you want at any time is incomparable, especially since Mallorca's driving routes are so scenic and unforgettable! There are still a few things that you need to keep in mind before going for car rentals in Mallorca and while driving on the gorgeous streets. In this blog, HerMagic will help you decipher everything there is that you must know about the driving regulations and requirements of car rentals in Mallorca for a smoother and informed experience. 
Why go for Car Rentals in Mallorca?
Travelling in a group, especially with a truckload of baggage is much easier when you have a car at your behest. Plus, it is way easier to go shopping and groceries which in itself is a great way to save some money. If that isn't enough, have you looked at the taxi fare worldwide? They are too pricey and can take quite a large bite out of your budget for the trip. 
Age Limit 
In Mallorca, the age limit for renting a car is 21 while the age of driving is 18. In addition, you also need to have a driver's licence that is at least 2 years old. 
---
Speed Limits and Parking Zones for Car Rentals in Mallorca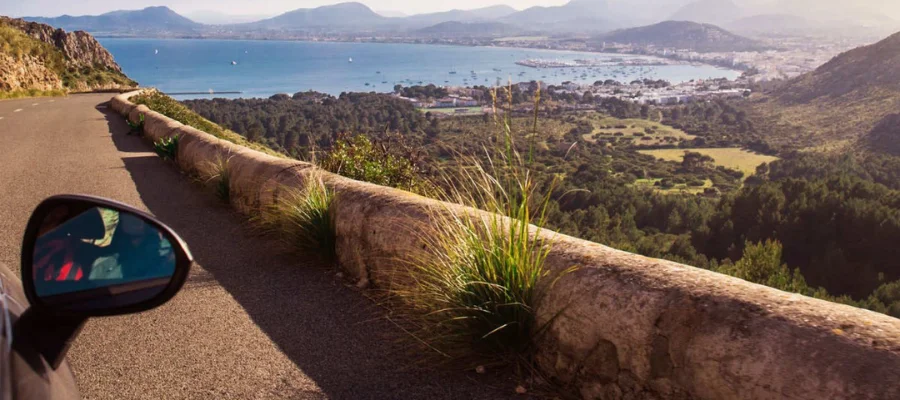 In the city, the pedal-to-the-metal mantra is 50 km/h. If you happen to venture beyond the urban confines, the speedometer can stretch to 90-100 km/h on the open road. Hit the highway, and you can legally blaze a trail at a dizzying 120 km/h. Any higher digit comes with a price tag of fine that ranges from 100-600 euros! If your need for speed still chases you, be prepared to be stopped by the police and pay the fine in immediate cash or card. But what if you encounter the elusive ticket on your rental car's windshield? It's good to buy a ticket from the machine within 60 minutes, and you will not have to pay any penalty. If the clock ticks past that hour, seek a bank post-haste or, better yet, settle your dues online. Pay within 20 days, and your penalty can be cleaved in half. 
Now, let's talk about parking, where you need to keep in mind the colour coinage of parking lines. While the highways remain toll-free, the parking metres are a different tale altogether. The cash registers will shell out an average of 1-2 euros per hour for the privilege of parking your wheels.
But deciphering the parking zones is where it gets truly baffling:
The White Zone: Here, you can breathe easy, for parking is free.
The Blue Zone: When the zone is blue, it's time to dig into your pockets, for this is a paid parking zone.
The Yellow Zone: Think twice before attempting to park in this area, because yellow means no parking, and fines may be lurking.
Further, beware of signs like "vado permanente" or "prohibido estacionar" on garage doors and walls – they mean a resounding 'no parking.'
Next, if you spot parking spaces marked with the symbol of a wheelchair, they are reserved grounds for those with the necessary licence or sticker for disabled individuals.
---
Necessary Documents to get around in Car Rentals in Mallorca 
A valid identity card that can be used internationally

A valid EU driver's licence or an International Driver's Permit

A bank card, particularly an embossed one, in absence of which many car rental places may not provide you with the car. 
---
Things to Keep in mind while Driving with Car Rentals in Mallorca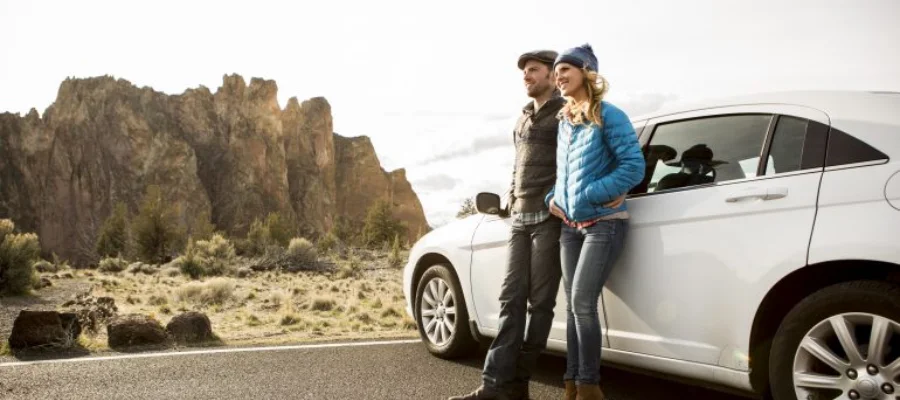 Cars drive on the right side of the road.

Seatbelts are absolutely mandatory. 

Legal alcohol limit stands at 0.05%. Any further makes it a punishable offence. 

Talking/texting while driving is also punishable and you can be asked to step out by law enforcement officers. 

You must provide a name, permanent address, identity card, driver's licence number, failure of which car rentals in Mallorca will not let you borrow a car. 
---
Car Rentals in Mallorca with Goldcar 
Goldcar, a trusted name in the car rental industry that offers you a treasure trove of options for securing your ideal ride with whom you can plan your adventure from your computer, smartphone, tablet, or even their convenient Goldcar APP. The website provides access to special prices, thanks to discount codes that can be used to snag exclusive promotions tailored to various occasions. The minimum age requirement to book car rentals in Mallorca with Goldcar is 19 years old, with a year old driving licence. Plus, if you're 21 or older, you gain access to their entire fleet of vehicles. You can also go for the Club Goldcar subscription that helps you earn points on your bookings which can help you get discounts and gifts. 
Conclusion 
Renting a car in Spain in itself has pretty much the same requirements, which primarily involve a valid identity card, a valid driving licence and bank cards that can be used internationally. This vacation season visit car rentals in Mallorca and go for a sweet drive in the picturesque views of Mallorca's streets. Visit the Goldcar website today and get great deals on booking cars for an ultimate holiday experience. 
FAQs