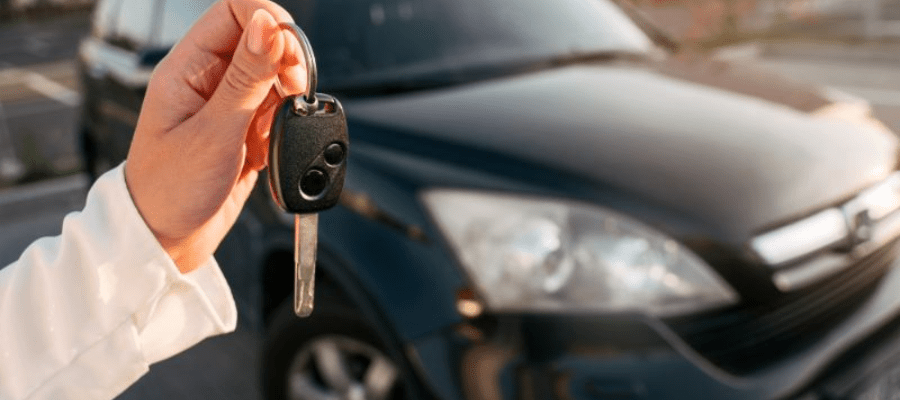 Are you planning a trip to Barcelona, Spain? If you find renting a car in a foreign country a bit intimidating due to uncertainty, don't worry. This all-inclusive guide will address all your concerns about renting a car in Barcelona. It covers aspects such as making reservations, available features, where to find the most favourable deals, and the level of convenience it offers.
Barcelona is a city brimming with magnificent beaches, awe-inspiring architecture, a wealth of cultural traditions, and picturesque countryside to explore. Even though public transportation is effective, travelling with a car can greatly improve your experience. 
Why Get a Car Rental in Barcelona?
Freedom to Explore: With a car rental, you have the freedom to explore the city and its surroundings at your own pace. No need to rely on public transport schedules or expensive taxis.

Convenience: Car rentals provide the convenience of reaching more remote destinations and attractions that might not be easily accessible by other means.

Cost-Effective for Groups: If you're travelling with a group, renting a car can often be more cost-effective than purchasing multiple public transport tickets.
Read more: The Best Car Rentals In Las Vegas Airport For A Smooth Journey
---
How to Get Cheap Deals with Car Rental in Barcelona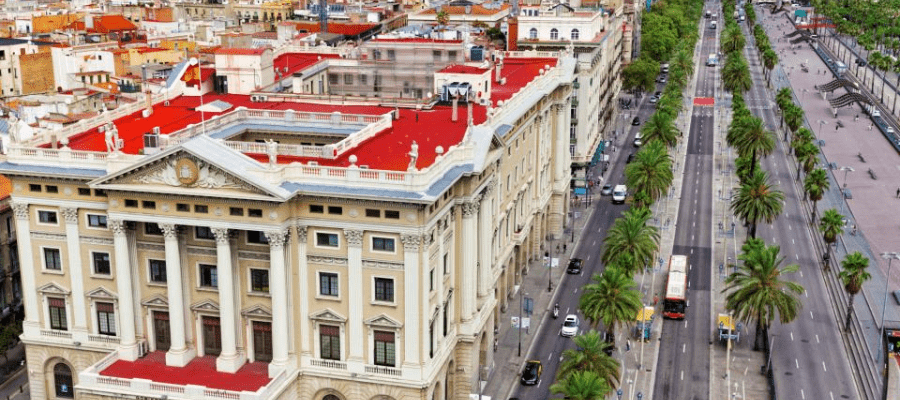 Finding a great deal on your car rental is essential if you want to get the most out of your trip.
Plan Ahead: Making reservations for your car rental in advance can frequently result in substantial cost savings. You'll discover better deals the earlier you book.

Examine Prices: Don't choose the first solution you find. Locate the best offer by comparing rates offered by various rental businesses.

Consider Off-Airport Locations: Rental locations at the airport tend to be more expensive. Look for off-airport rental locations for potential savings.

Use a Comparison Website: Websites like Goldcar, can help you find the greatest rates on rental vehicles in Barcelona; you can make use of RentalCars, Kayak, and Skyscanner.
---
Where to Get the Best Car Rental in Barcelona
When considering car rentals in Barcelona, you have a wide array of choices available. Among the most prevalent options are car rental companies, which are conveniently situated in both the city and at the airport. One notable option in Barcelona is Goldcar, which provides a range of services and products for your convenience. They offer services at both the Barcelona airport and the city centre, making it easy to pick up and drop off your rental. 
Airport Pickup: You can easily pick up your automobile as soon as it lands, due to the many car rental companies located at the airport.

City Access: Driving across Barcelona and its surroundings is a breeze because of the excellent road infrastructure.

Flexible Hours: In order to allow you to pick up or drop off your vehicle whenever it best fits your schedule, car rental companies usually provide flexible hours.
---
How to Book a Car Rental in Barcelona
Booking a car rental in Barcelona is a straightforward process. 
Choose a Rental Company: Start by selecting a reputable rental company, like Goldcar, known for providing excellent services and products.

Vehicle Selection: Pick a car that best fits your demands and financial situation.

Points of Collection and Return: List the locations where you would like the car to be picked up and delivered. Both the city and the airport are options for locations.

Dates and Times: Choose your rental period and the times you'll need the car.

Optional Features: Choose any extra features you need, such as kid seats, GPS, or insurance.

Examine and Verify: Review the reservation details and verify the terms and restrictions.

Collect Your Car: Visit the car rental facility on the appointed day to receive your vehicle. Be sure to have cash, your reservation confirmation, and your driver's licence with you.

Return the car to the same pickup location on the agreed-upon date and time.
---
Why Choose Goldcar for Car Rental in Barcelona
A reputable vehicle rental company with a significant presence in Barcelona is Goldcar. They provide a selection of goods and services to make your rental experience easy and pleasurable:
Large Fleet of Vehicles: Goldcar offers a variety of vehicles, including family cars, economy automobiles, and even premium options, so you may select the one that best meets your needs for your trip.

Competitive pricing: Goldcar is renowned for providing pricing that is both competitive and helps you get the most value for your money.

Numerous Locations: They provide flexible pick-up and drop-off choices, with rental offices located in the city centre and the airport.

Extra Services: For a worry-free journey, they provide extra services like kid seats, extra drivers, and GPS rentals.

Online Booking: Their website makes it simple and hassle-free for you to reserve your rental automobile.
Also read: Discover Milan With Ease: Car Rental In Milan
---
Conclusion
In conclusion, having a car rental in Barcelona can improve your trip considerably by giving you the flexibility and ease to explore the city and its environs. Visitors may conveniently explore Barcelona and its stunning environs, such as the Costa Brava and Pyrenees mountains, at their own pace with a car hire from Barcelona. At Barcelona Airport and around the city, there are a plethora of rental firms offering a broad selection of cars to fit different tastes and price ranges. You may maximise your travel budget by using the advice in this book and selecting a reputable rental provider like Goldcar. Plan your vacation, reserve your car rental, and get set to see Barcelona like never before. For more information on car rental in Barcelona, visit HerMagic.
FAQs