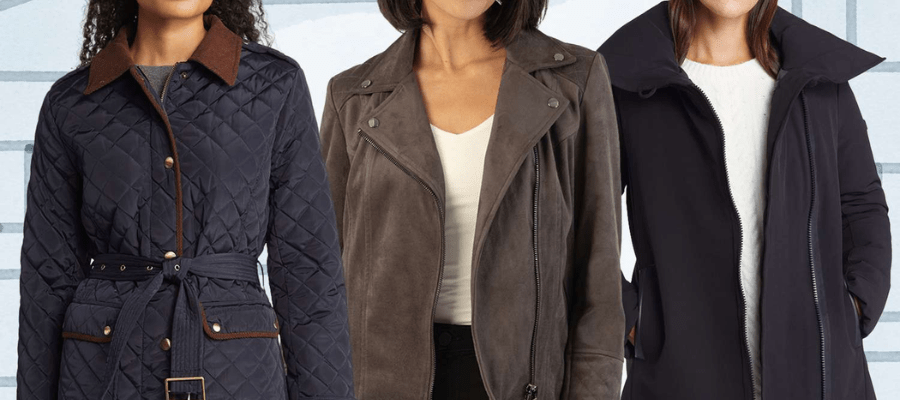 Calvin Kelin, as a top clothing brand, has not only gained its popularity by providing quality and fashionable clothes but also because it caters to the needs of people all around the globe. Not surprisingly, Calvin Klein is making fashion even more exciting among fashion enthusiasts with new designs and top collections of its jackets. This new collection of Calvin Klein Jackets is made available by Prive by Zalando. 
Prive by Zalando emphasizes catering to clothing brands at affordable prices. This season, you can expect the top collection of Calvin Klein Jackets with amazing discounts. You can stay bold with new stylish jackets without compromising on quality and comfort. Check out what Prive by Zalando has in store for you. 
Top Collection of Calvin Klein Jackets 
1. Belted Utility Jacket – Mid-Season Jacket- White 
This jacket presents an iconic style that you don't want to miss out on. The Belted Utility Jacket is the best way to make a unique fashion statement. This jacket has an oversized look, an extra short-length design, and long sleeves. Its high collar makes it easy for you to flaunt your look. It's perfect to wear on occasions when you want to look casual. 
Try to pair the Belted Utility Jacket with different mini dresses and high ankle boots to look dazzling. The jacket is made of high-quality material which is not only durable but keeps the colour from fading. This is one of the new arrivals of Calvin Klein jackets that is worth adding to your jacket collection. 
---
2. Cropped-Denim Jacket- Denim Blue 
If you are a lover of denim jackets, then this Cropped Denim jacket is something you are going to love. This denim blue jacket gives a vintage look to your outfit. You can wear it for a casual event, movie night, for shopping or while running errands. The jacket is also perfect for college wear if you need to add a stylish look to your college outfit. Flaunt your look with this stylish and comfortable denim jacket. You can pair this with skinny jeans, or cargo pants along with ankle boots or casual sneakers.
Read more: 5 T-Shirt Bras That Are So Comfortable You'll Forget You're Wearing Them
---
3. Coated Long Jacket- Cappotto Classico 
The Coated Long Jacket- Cappotto Classico is one of the new arrivals of Calvin Klein jackets. Its unique design gives you a glamorous look. The sleek design of the jacket will provide you with the sleek style that you are looking for. You cannot help but have all eyes on you with this jacket on. It's no wonder that monochrome has always been a popular choice when it comes to elegance. The overall fit of the jacket is neither too tight nor too loose. If you have a big day coming up, try the Women's Coated Long Jacket- Cappotto Classico. 
For an immaculate look, you can pair the jacket with leather pants or formal trousers, and crop top under the jacket. Women can also try to pair heels with their overall outfit. 
---
4. Bomber Jacket-Dark Blue 
Looking for a seasonal jacket to stay warm and cosy? The Bomber Jacket is one of the best Calvin Klein jackets for daily wear. Made from highly durable material, this jacket is long-lasting and has zero colour fading. It is also extremely comfortable to fit with double clothing underneath. 
If you are looking for a jacket that you wear daily or occasionally, this Bomber Jacket for women is the way to go. Since the style of this jacket is trendy, pair it with black skinny jeans and high-heeled boots.
---
5. Oversized Quilted Puffer- Classic Coat 
This Oversized Quilted Puffer jacket is one of the must-buy Calvin Klein Jackets for beating off the cold weather in winter. The high-quality puffer material is lightweight and long-lasting. Its colour doesn't fade easily which makes it highly durable. Every time you need to run outdoors for work or an errand under extreme cold weather, you can have the Oversized Quilted Puffer to keep you warm and cosy. 
Styling Tips for Calvin Klein Jackets
When you are styling the Calvin Klein jackets, you need to consider the occasion and the type of jacket you have. Here are some general tips that you can follow: 
Footwear Selection: If you are dressing up for a formal event, you cannot go wrong with formal heels for women, and for men try pairing with leather shoes or black formal shoes. For a casual look, sneakers for both men and women will give a smart appearance. 
Occasion: Consider the occasion before pairing your Calvin Klein jacket. This will make the selection of footwear and top wear easier for you. 
Colour and design coordination: The colour of your jacket and other clothes should be aligned. You don't want to end up looking bizarre with the unmatched colour combination of your jacket and pants. 
Layering: In winter, there is enough space for adding more layers underneath the Calvin Klein jackets. You can consider cardigans, t-shirts, crop tops, shirts, and sweatshirts along with the jacket. But the underneath layering also depends on what stylish look you want to present and where you are wearing them. 
Hair Style and Accessories: To complete your final look, try to add matching accessories to your jacket. You can also match your hairstyle to look more defined. 
Also read: Versatility Of Nude Tops: A Fashion Revolution Worth Exploring
---
Conclusion 
Get your best selection of Calvin Klein Jackets on Prive by Zalando. With the new season approaching, there are new exciting offers that you might be able to avail of for your benefit. Keeping your shopping experience cost-effective, you would have to worry less about your budget; get your favourite jackets at cheaper prices. These are the big-time opportunities that you shouldn't miss out on. For more information visit HerMagic.
FAQs