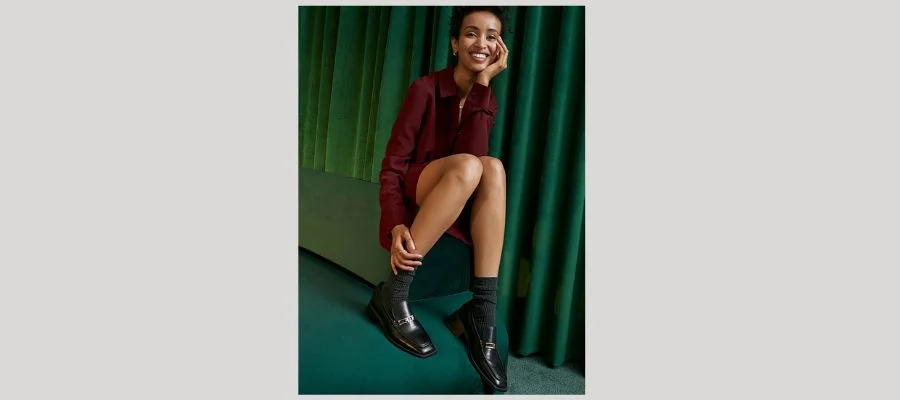 One of the most important decisions we take every morning is to go comfortable or stylish, especially when it comes to shoes. What if we tell you, you don't ever have to take that decision again? Have an exhausting day ahead but need to look your sharpest? Simons casual Loafers Collection is the way to go. Available for both men and women, the website carries a wide collection of shoes from top-notch brands all over the world. Being at the top of the trend game has never been this comfortable. Buying a pair of casual loafers that suits your style is a great investment as they can be worn on a daily basis but also qualify as formal wear when required. They work with everything, from a casual dress to a dressy pants suit. Generally made of suede or leather, they are durable enough for you to get your money's worth! Here is a well curated list of the best casual loafers for both men and women.
Loafer top picks for Women Casual Loafers:
1. Minimalist notched-sole loafers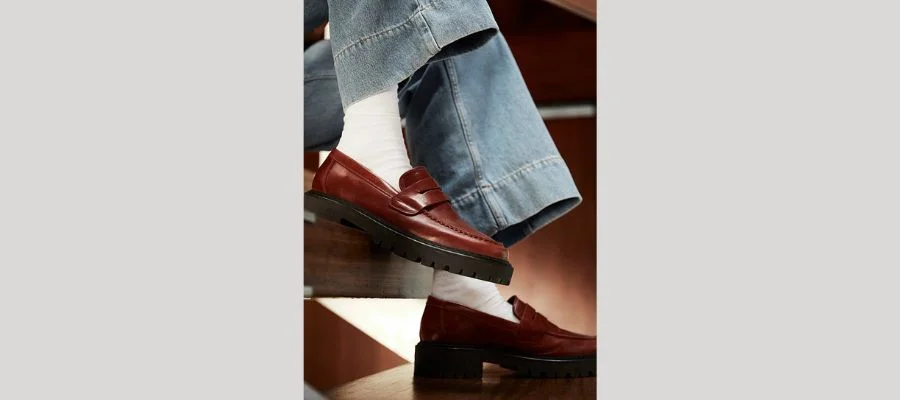 Available in two solid, strong colours, these leather loafers are an office favourite. A timeless design complimented by a notched sole and padded footbed, they promise both comfort and style. The manufacturing has minimal loss of raw materials – so these aren't just good for you but also the environment. The embossed non-skin rubber technology on the outer sole ensures safety on tricky floors, even with a 4cm heel. Buy this made in Portugal loafer for women today and you never have to match shoes with an office outfit again.
2. Patent leather loafers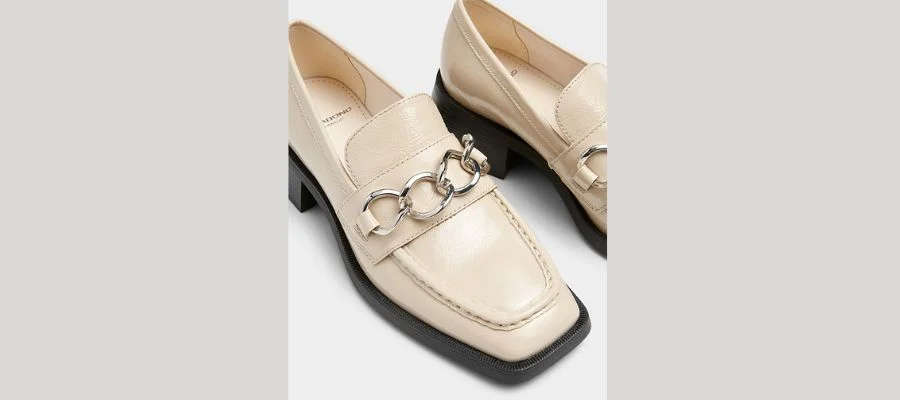 From the Vagabond Shoemakers from Sweden, these luxurious, genuine leather footwear for women has found its way directly to the Simons website to be a part of your wardrobe. The casual loafers give a beautiful dressy look with an elegant silver chain adorning the shiny leather surface. With a 4cm heel, it ensures maximum comfort with a padded footbed and textured rubber outer sole. These are the perfect complement for a bold colourful outfit, at work or a fancy party.
3. Cosmo 2.0 shiny penny loafer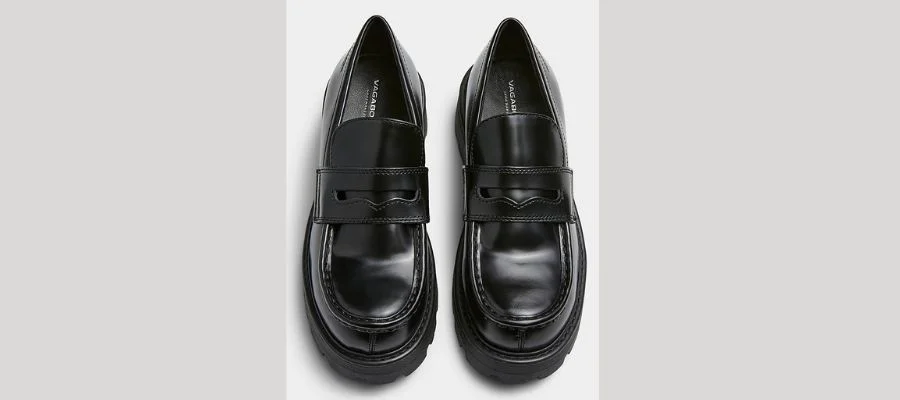 Another classic from Vagabond Shoemakers, these penny loafers are modern yet timeless, have a look that is simple yet refined. None other can match the Swedish label's style, comfort and quality. These casual loafers are made with classic details that will elevate your dressy look. Set on a notched scale, this piece is brimming with Scandinavian prestige. The 4cm heel is placed seamlessly under a padded footbed and leather top cover. Made with recycled polyester and thermoplastic rubber, durability is ensured.
4. Trifecta contoured-sole loafer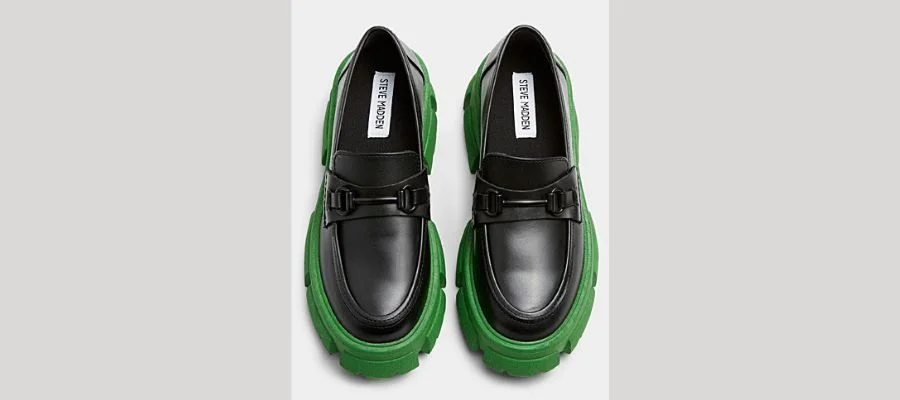 Find this iconic Steve Madden featured on Simons is a quirky classic. Even while giving the traditional loafer look, turn heads by slipping on these chunky-soled casual loafers. Boasting a shiny faux-leather upper, the green sole adds a quirky pop of colour. Pair it with a simple monochrome look and you are good to make a fashion statement. The padded footbed, embossed non-skid rubber outer sole and 2cm heels ensure maximum comfort and safety.
Loafer top picks for Men Casual Loafers:
1. Delorme bit loafers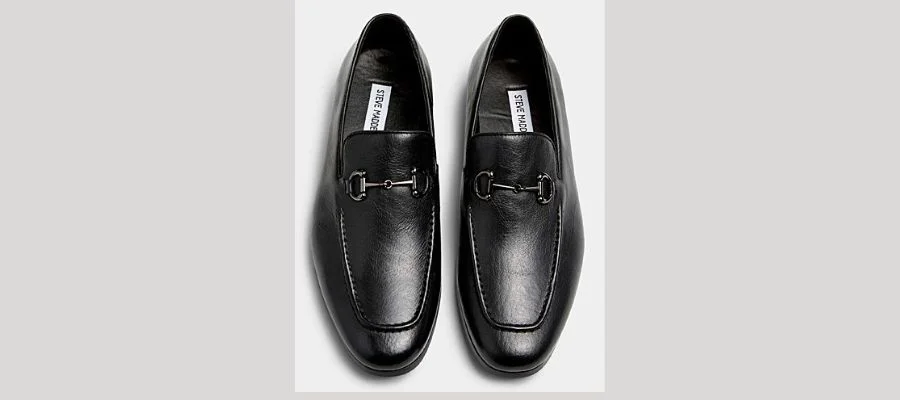 This top notch Steve Madden classic is available on Simons is a must have for every man. It is made with an equestrian-inspired metallic horsebit, the stylist loafer offers Italian elegance and proves to be the perfect companion for your evening party look, paired with your favourite suit. Made of synthetic leather lining, a padded footbed and textured outer sole, this piece has the perfect balance of safety and style.
2. Chunky penny loafers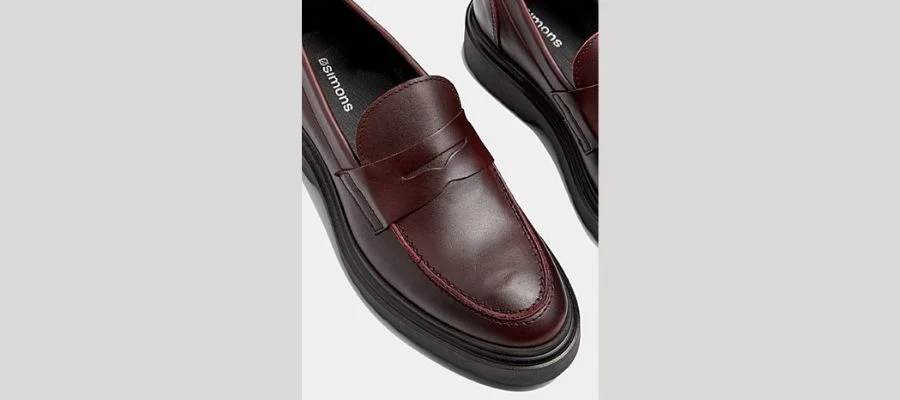 These made in Portugal, thick, notched rubber soled men's casual loafers and a wardrobe must have. The piece is made with LWG certified premium genuine leather upper and lining, making it a key piece of preppy fashion. This footwear asserts itself with character and volume, upscaling both your casual and dressy looks with a modern twist.
3. Sweeny suede loafers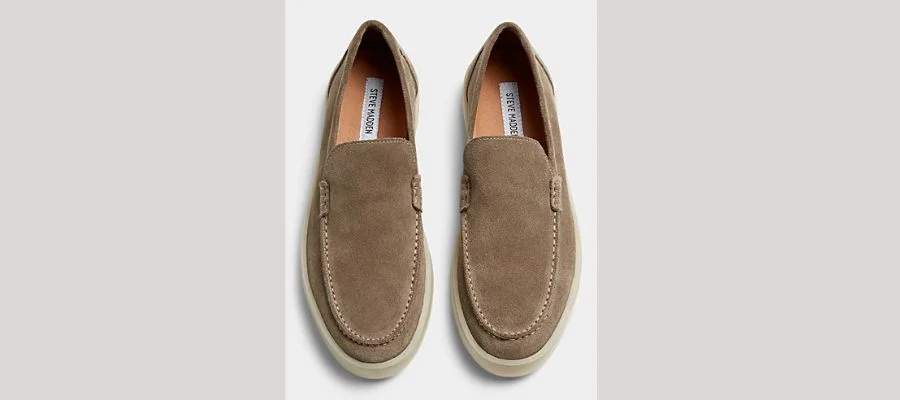 A tan coloured must have, these casual loafers for men are a wardrobe essential. These Steven Madden's are crafted in a rich suede and give a cool, sneaker-inspired look with translucent rubber soles. They are versatile to style, and can give an elegant or casual look, depending on how you style it.
4. Etendard Oak penny loafers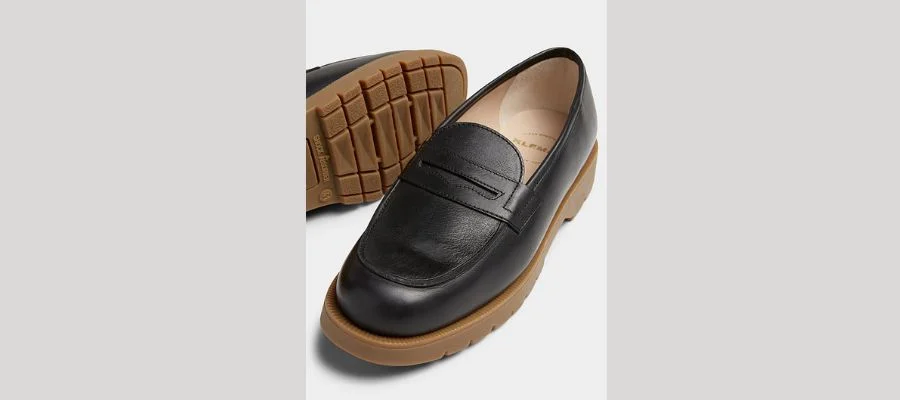 An elegant pick from the French Kleman collection at Simons, this piece updates the traditional look of the classical penny loafer. It should be a staple in every man's closet, the quality manufacturing shining through the dressy exterior. The textile and leather lining along with natural rubber shock-absorption technology, this made in France piece ensures safety, comfort and style.
What are you waiting for? Head over to Simons and update your footwear wardrobe with their consumer friendly policies and offers.
FAQs