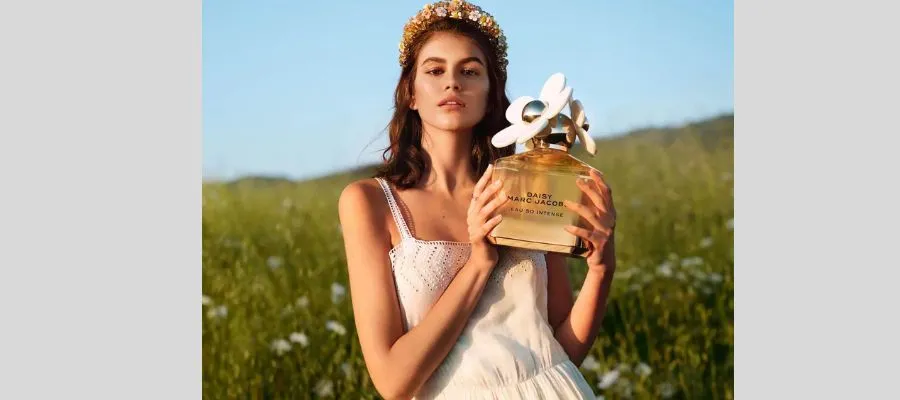 Style, skincare, scent – three things every woman needs to slay her everyday look or crank it up a notch on those special events. Style and skincare are something we all eventually find, the perfect fit for us. But the subtlety of scents is not something that everyone understands. But don't worry! Hermagic Beauty is here to help you find your signature scent – something that makes heads turn even before people look at you. Along with LOOKFANTASTIC, a luxury beauty website that brings to you a consolidated platform full of top-notch brands from around the world. With international shipping and consumer-friendly shopping policies, it breaks all barriers when it comes to every luxury and beauty.
Having a signature scent is like choosing a very important signature accessory. It cannot just make or break your entire look but dictates what mark you leave on everyone you meet. A good fragrance makes us attractive and memorable while giving us that extra boost of confidence we sometimes need. Luckily for us, from floral and fruity to woody and oriental, LOOKFANTATIC has a scent to suit your personality. Eau de parfums carry a more concentrated level of oils which means that the scent will last you throughout the day. If you are looking for a remarkable, long-lasting fragrance.
Here is a list of the top five bestselling Eau de parfums to help you pick your new signature fragrance.
1. Armani My Way Eau de Parfum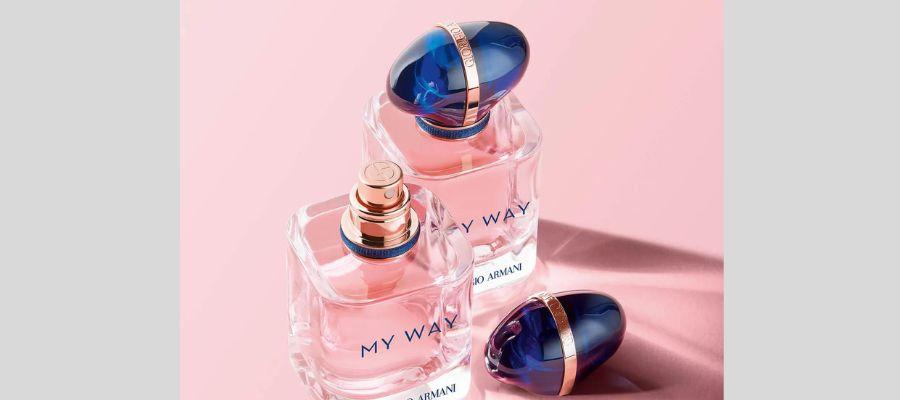 Top Notes: Bergamia, Citrus Blossom, White Flowers.
Heart Notes: Tuberose, White Flowers, Jasmine.
Base Notes: Musk, Vanilla, Cedar Wood.
The My Way Eau de Parfum is a rich hue of floral notes. Topped with a splash of citrus, this fragrance inspires hope and positivity. Jasmine, Tuberose and White Flowers are seamlessly blended, illuminating the perfume with delicate tones. The intertwining of Cedarwood and Vanilla creates the perfect lingering hue to ignite the senses. Often described as invigorating, romantic, and unique, this scent is guaranteed to last you all day long. Buy this refillable bottle of luxury now to take your olfactory system on an exciting journey through a flourishing garden.
2. Jimmy Choo I WANT CHOO Eau de Parfum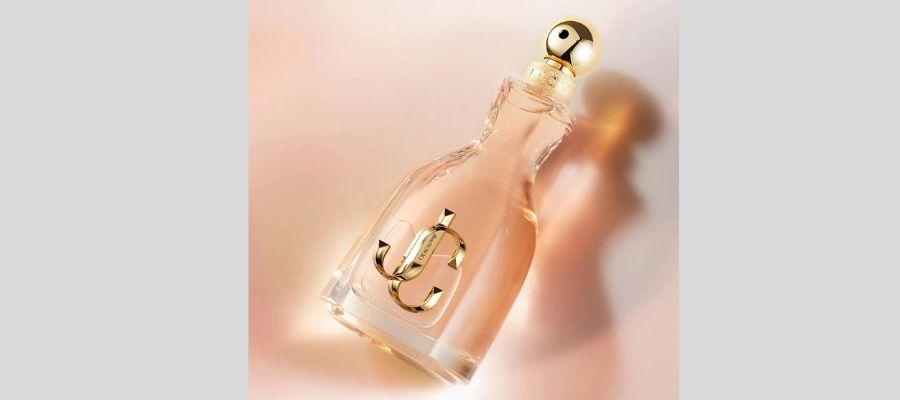 Top Notes: Mandarin Juice, Velvet Peach.
Heart Notes: Red Spider Lily, Jasmin Sambac.
Base Notes: Vanilla, Resinoid, Benzoin.
Bottled into a luxurious golden flacon I WANT CHOO Eau de Parfum is an ode to the alluring glamour that epitomizes the Jimmy Choo woman. The experience that is this fragrance starts right at the beautiful bejeweled pink bottle, punctuated with the signature JC logo. The radiant oriental floral scent boasts velvety peach nuances that soften the explosive burst of sparkling citrus notes of mandarine juice. The vanilla and benzoin provide an intoxicating blend that gives birth to a creamy and sensual base, leaving an intense, lingering scent trail to captivate those around you.
3. HUGO BOSS BOSS The Scent For Her Eau de Parfum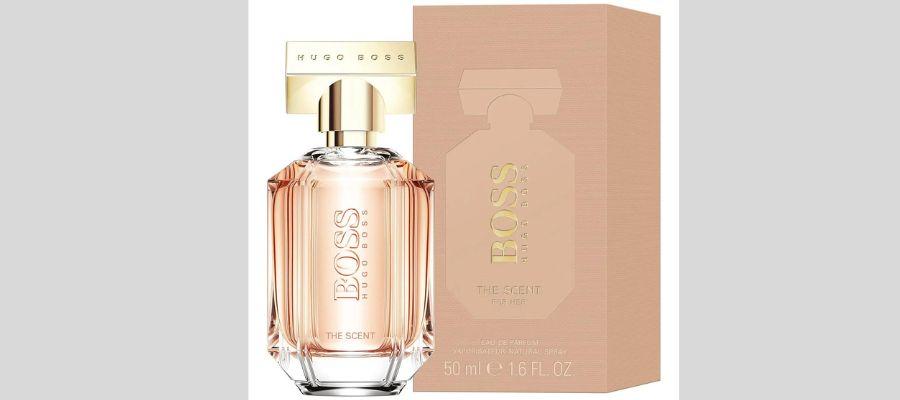 Top Notes: Freesia, Honeyed Peach.
Heart Notes: Osmanthus
Base Notes: Roasted Cocoa
Excite your sense with The Scent for Her Eau de Parfum from Hugo Boss; a seductive fragrance that exudes a sublime feminine elegance, warmth and mystique that unfolds with every spray. The fruity top notes draw in the senses and make a sensual and delicate opening for the warm heart notes. This bottle unleashes the unexpected, the scent grows into a rich base note of Roasted Cocoa that lingers for lasting arousal of the senses. The richness of the fragrance makes up for a long-lasting perfume – perfect for becoming a signature statement.
4. Yves Saint Laurent Libre Eau de Parfum
Fragrance Family: Oriental Fougere
Top Notes: Tangerine, Neroli, Lavender.
Heart Notes: Jasmine Sambac, Orange Blossom.
Base Notes: Vanilla Extract, White Musks.
Key Notes: Orange Blossom, Lavender.
The enticing scent of Yves Saint Laurent Libre Eau de Parfum is a brilliant tribute to the core values that the house stands for – passionate and defiant freedom. The aromatic blend of lavender with luminous solar accords breaks perfumery convention. The beautifully sculpted bottle is entwined with the signature golden YSL Cassandra Logo, featuring a deep 'V' cut-out, with an aesthetically asymmetric black lacquer cap that can adorn any perfume shelf. This unapologetically fierce, authentic, and freeing scent is a must-have.
5. Marc Jacobs Daisy Eau So Intense Eau de Parfum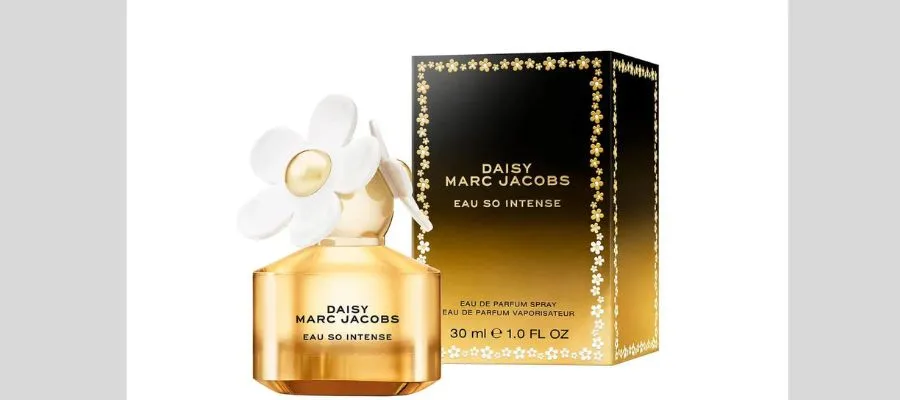 Top Notes: Strawberry, Pear.
Heart Notes: Honey, Rosebud.
Base Notes: Vanilla, Green Moss.
True to its name, Marc Jacobs Daisy Eau So Intense Eau de Parfum  is a bring a richer, more intense twist to the signature floral daisy scent. This is perfect for a playful summer and boasts perfumer Alberto Morillas' expertise in this bright yet sophisticated blend. Blending playfulness with sprightly youth, the perfume opens with fruity Strawberry and fresh Pear, diving into the sweetness of Honey. This fragrance is the ephemeral glow of the sunset in a bottle.
Hermagic Beauty's expertise, along with the wide range of luxury products carried by LOOKFANTASTIC, is here to help you find your signature scent, and help you become the best woman you can be.
Ans. LOOKFANTASTIC provides free delivery on orders over a certain amount. Head over to the website to check policies for your region.
Ans. LOOKFANTASTIC always has great deals, such as 50% off on selected products, coupon codes, and season sales. Check out the website to know more.