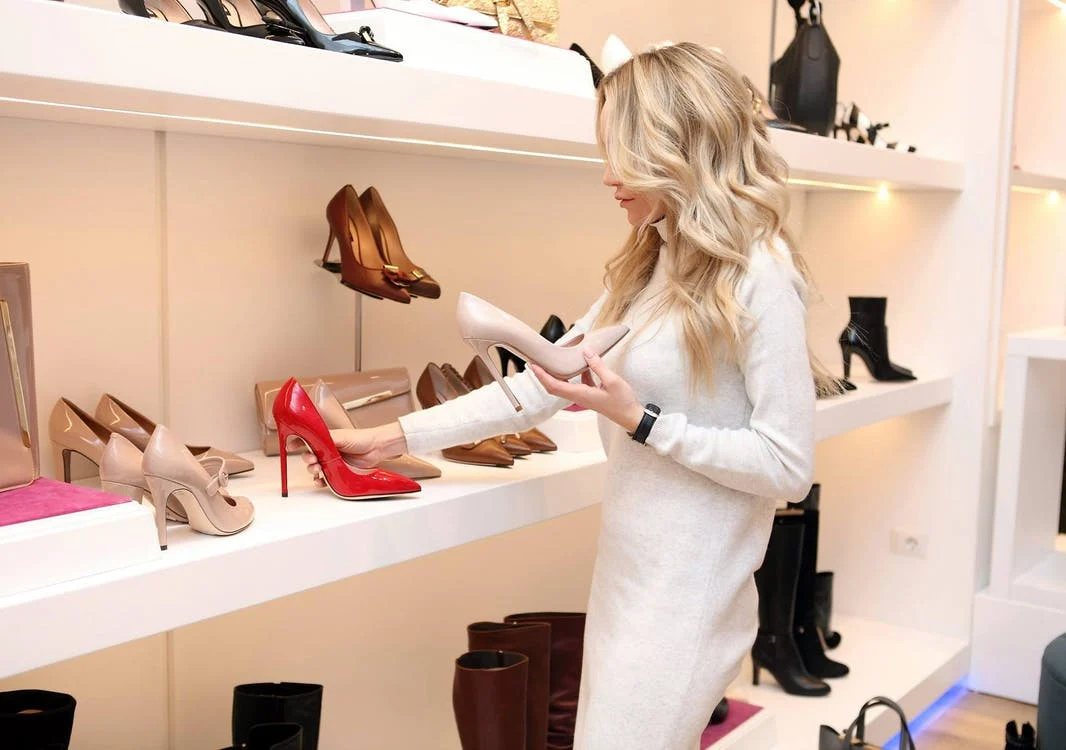 When it comes to women's shoes you never fall short of options. Pumps, sandals, high heels, boots, booties, stilettos and whatnot. There are a plethora of options, and sometimes it can be very easy to get lost among these options. So, if you are a woman and are looking for some shoe styling options, look no further. Our style guide will help you choose a different style of shoes and some tips on how to wear them as per the occasion. So before you buy the best women's shoes online, read our guide and style yourself with the perfect look and level up your fashion game. 
So what are various types of women's shoes?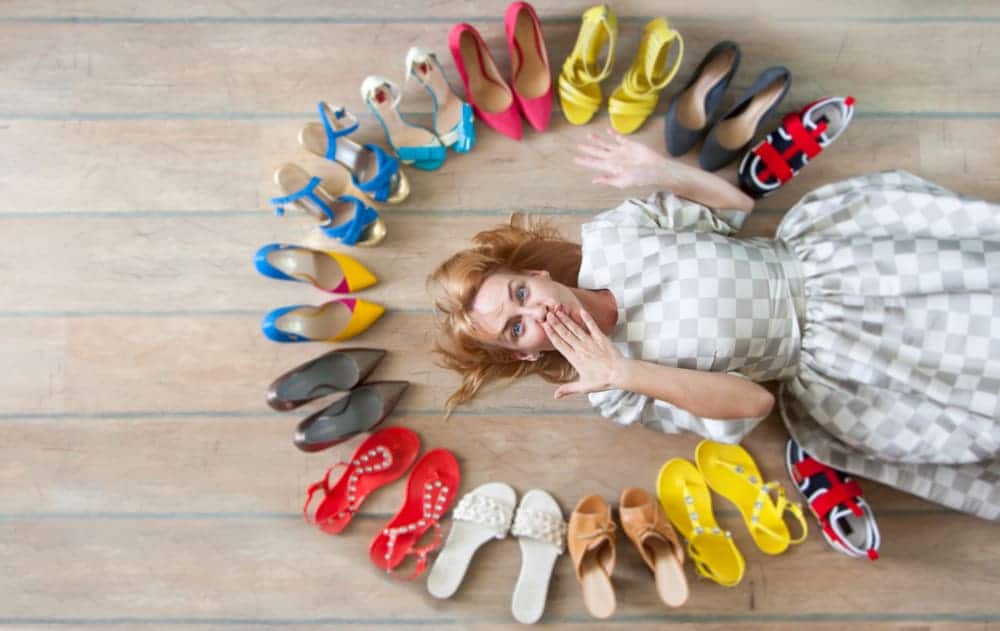 Sandals: Sandals are light footwear with an open heel and instep. They are the most preferred type of shoes worn by women and are one of the most comfortable options for the day's look. So be it an office or a casual day out, a good pair of branded sandals will never disappoint you. 
Ankle boots: Ankle boots or ankle shoes are the ones that covet the ankle completely and are women's favourite, and if worn properly they can transform your look. They look chic and classy. 
Boots: Any type of footwear that can cover the foot, the ankles and the lower part of the claves can be technically termed as boots. Classic ankle boots are fully closed and come in handy during winter and chilly weather. Women love boots, and they look suave. Alpha females love to wear high heel ankle boots as it helps them express themselves in the right manner. 
Pumps: When it comes to fashion, pumps are women's all-time favourite. All women have several pairs of pumps in their collection and they still can't get enough of them. So what exactly are pumps? Pumps are women's footwear with closed heels and open ankles. They come in a variety of heel options such as high heel, low heel or medium heel. Women often flaunt all these types of heels as per the occasion. 
Ankle heels: Ankle heels are nothing but women's footwear similar to high-heel shoes or ankle boots. They generally cover the ankle but never cover the calves. 
How to style these women's shoes?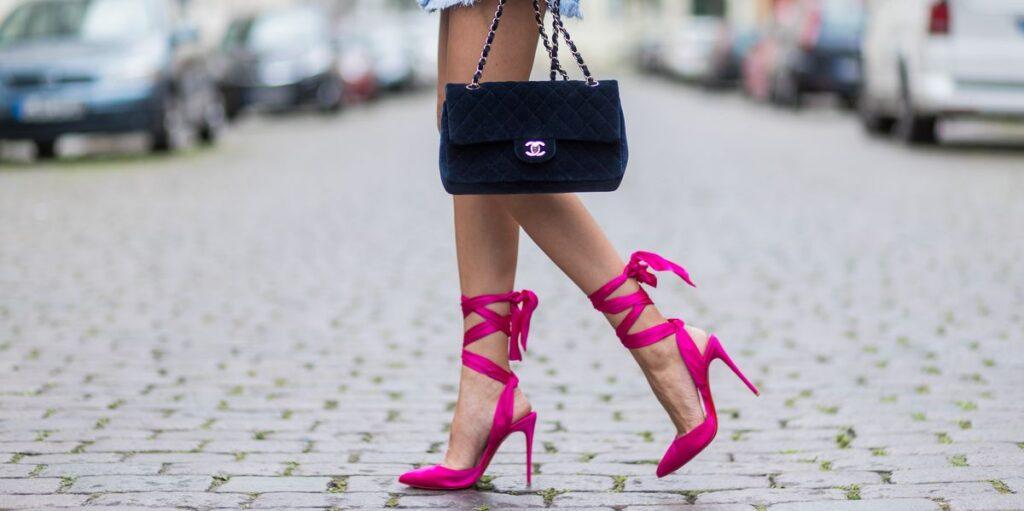 Having a knowledge of the various style of women's shoes is one thing, but it is also important to know how to style them as per the occasion and type of clothes you are wearing.
For example, boots and ankle boots along with all the styles discussed above can be worn with down coats and jackets of mid-thigh length and short leather jackets. Knee-length dresses and skirts, skinny jeans and jeggings, miniskirts, mini dresses or shorts paired with opaque tights go pretty well with ankle boots.
Another style of women's shoes is combat shoes, which are laced heavy boots with a grooved flat sole and a square or rounded toe cap. These combat shoes go pretty well with pants, jeans and miniskirts.
Then we have chukka boots which are ankle-high leather boots with suede or leather uppers, rubber flat soles, and open lacing with two or three pairs of eyelets. The uppers of the shoes don't fit the ankle snugly. These chukka shoes go pretty well with casual jeans or pants, a cosy sweater or cardigan or with a lightweight loose-fit jacket or a straight-cut coat. And pairing them with dresses and skirts of any length can never go wrong.
Coming to desert boots that are lightweight ankle-high suede boots with falt soles and open lacing with two or three pairs of eyelets. The uppers of the shoes fit the ankle snugly. Desert boots are a specific subset of chukka boots.
You can pair desert boots with all kinds of vests, shirts, jackets, skinny jeans and pants. A trench coat, short coat, and leather jacket also go well with desert boots. You can pair them up with an oversize or baggy sweater and a large bag to finish the look. And you will never go wrong.
Chelsea boots are another style of women's boots that are close-fitting ankle-high boots with an elastic side panel and rounded toe cap. Chelsea boots can be paired with a sweater, shirt, or t-shirt. In bottom wear, you can try them with skinny pants or cropped jeans.
Hiking boots are another style of women's boots. These are lace-up boots made of leather or nubuck with thickened upper parts to support the ankle and a grooved flat sole. These boots usually have eyelets which are made of metal and a long tongue that protects the ankle.
Thick denim pants, solid colour or checked shirt, thick hoodies, or a sweater in the upper wear and khaki pants, a patterned shirt, a light sweater, and a vintage jacket in bottom wear are your best bets when it comes to hiking boots.
Another very popular style of footwear that women prefer is Sabots or clogs as they call them. Clogs are thick-soled shoe with an open heel that cover the instep and toes.
Lightweight tunics, wide-leg pants, long dresses, jeans, wide-cut pants, shorts and miniskirts are your go-to partner with clogs.
Another form of a very popular style of women's footwear is booties. These are women's shoes that cover half of the calf or the wide calf covering the ankle and half of the calf.
If you pair your booties with boyfriend jeans, an oversized sweater or sweatshirt and a light circle skirt, you will never go wrong. A mini dress and a leather jacket paired with booties can level up your fashion game.
So these are a few styles of shoes that women buy online and are their all-time favourites. We hope this style cheat sheet helped you style the most apt shoes with the most apt style of clothing to make you stand out from the rest.