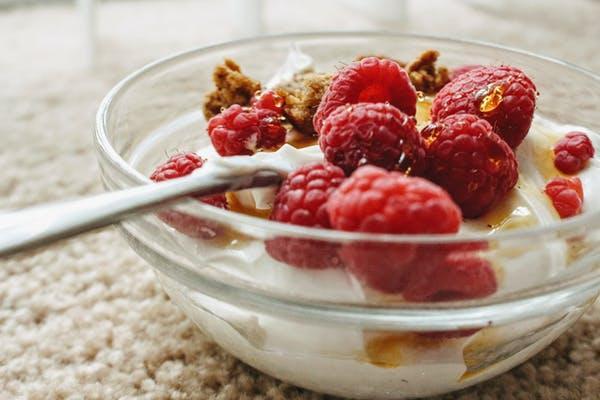 Chips and dips are a match made in heaven if there was ever one. Without the dip, a chip is but a dry, lonely facsimile of itself; and without the chip, what defines the existence of a dip? Sure, many a dip is born to waste its flavor on a carrot stick. But let us not dwell on those tragedies. Let us instead celebrate the blessings that spring forth from the joyful union of the right chip with the right dip.
Now, this may seem like rather extravagant nonsense to spout about a snack but to anyone who has ever bemoaned eating a bare chip, it isn't. Whether it is a good, old potato chip you're eating or a new-age polenta one, they are all made better by the presence of a dip. And the amazing thing is that a suitable dip for a variety of chips can be made out of one easy-to-find and HEALTHY ingredient- yogurt (cue applause).
While Greek yoghurt is an excellent base for most dips, hung curd can be used to thicken and cream the dips even more dramatically. A few hours of hanging the curd/yogurt in a fine sieve will remove the excess water (in the fridge, please).
While you're waiting for that to strain, let's go meet the dips.
The Popeye dip: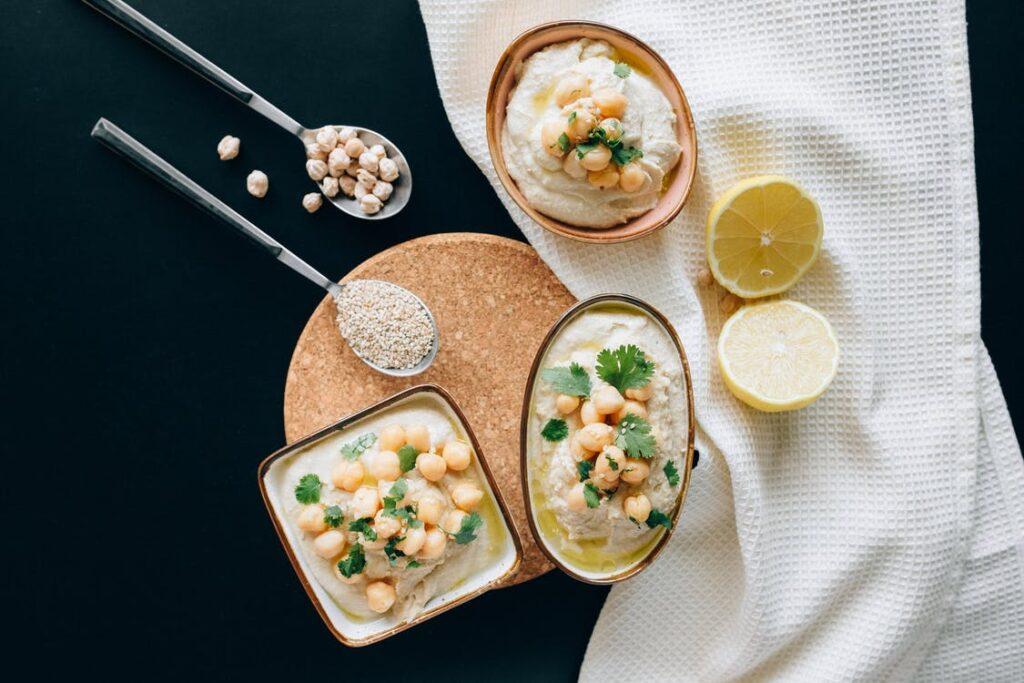 Easy to make, this dip scores highly on the nutrition scale. Steam some finely chopped spinach and mix it well with caramelized onions, lemon zest, and the afore-mentioned hung curd. Get your hands on some potato chips and sprinkle them liberally with sea salt and freshly ground white pepper.
Faux Guac: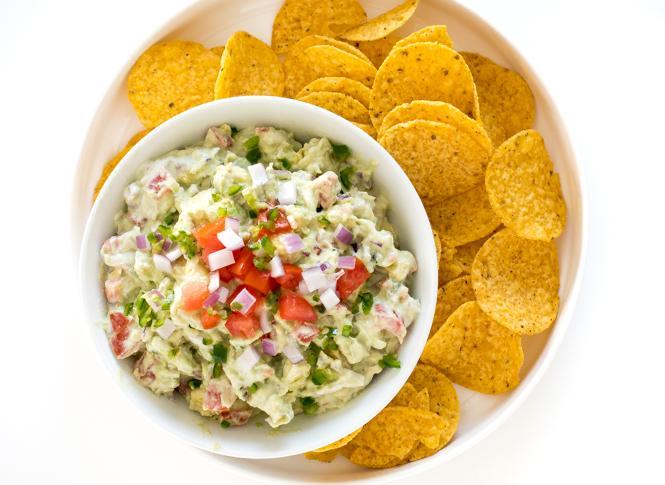 Smash the flesh of a ripe avocado with a spoon of lime juice, zest of a lime and some olive oil. Then stir a cup of smooth Greek yogurt into the mix, season with sea salt and garnish with finely chopped chives and cilantro. This one's a winner with nachos and tortilla chips.
The Smoky Pit:
Dry roast ten garlic cloves and three dried red chilies in a hot pan to get the eponymous smoky flavor in. Once the cloves are soft and everything has a char on it, remove from heat. Let it all cool before crushing the peeled garlic and deseeded chilies together with a mortar and pestle. Whisk this paste into a tub of Greek yogurt with some chopped scallions and salt. Savor with pita chips, crackers, nachos, crudites (*eyeroll*) or just your fingers.
Herb Mountain: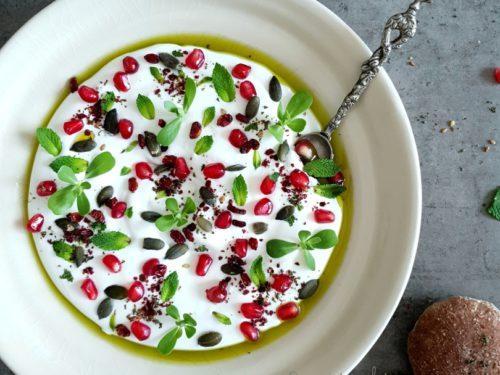 Super-herbaceous and intensely flavorful, this recipe is great as a dip with Greek yogurt and doubles as a spread when made with hung curd. Bring out your mezzaluna and reduce a mountain of mint, dill, parsley, cilantro and scallions to mulch. Well, almost. (You can use a regular knife for the chopping as well.) Mix the herbs with the yogurt, grate in some lemon zest and half a clove of garlic, and serve with potato chips, tortilla chips, lavash or breadsticks. Word to the brave: swirl in a spoon of honey for some tantalizing sweetness along with the salt.
Pink Passion: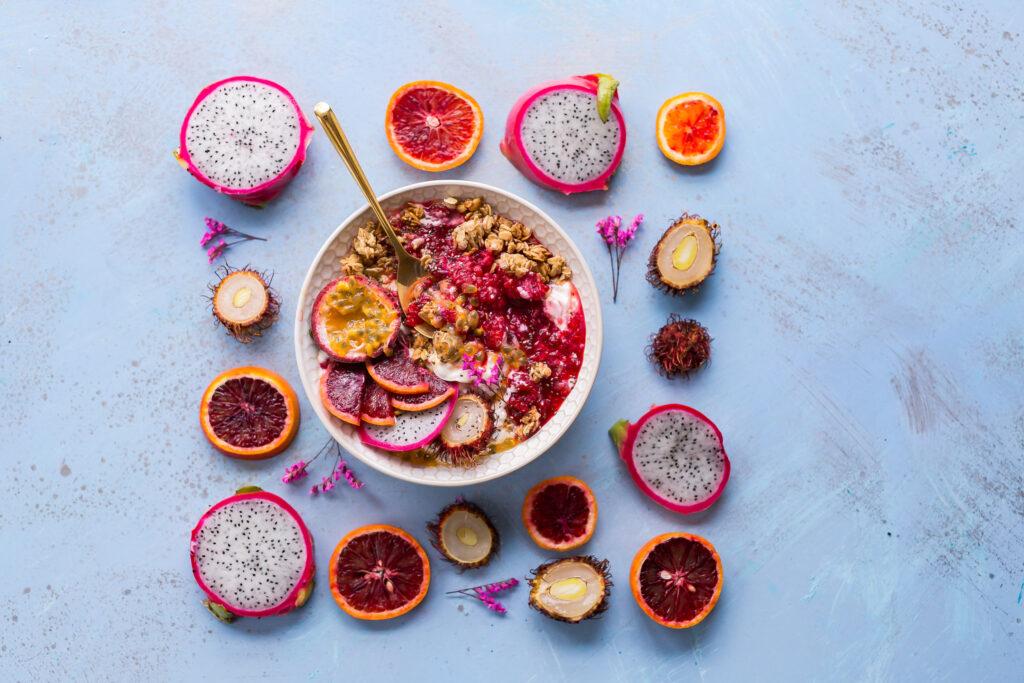 Though it sounds like a cocktail in a cheap bar, this dip packs oodles of flavor. The secret is roasted beetroot. It's intense, the inimitable flavor is complemented by a splash of balsamic vinegar, half a teaspoon of cumin, and a tablespoon of chopped dill. Grind them all together with a clove of garlic, EVOO and some sea salt. Stir the paste into Greek yogurt, mixing gently to create a marbled effect in pink. Enjoy with pita chips, breadsticks, and tortilla chips.
With so many avatars of a yogurt dip at your fingertips, all you need to entertain like a pro is a packet of chips, a tub of yogurt, and the restraint to keep from eating it all yourself.